Martha Graham Dance Company 2009 Season
Clytemnestra Full Length Ballet- May 12th, 15th, and 16th (evenings)
Mixed Repertory May 13th and May 16th Matinee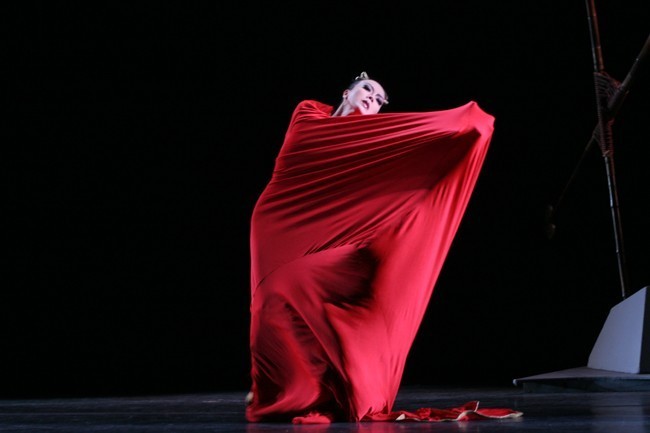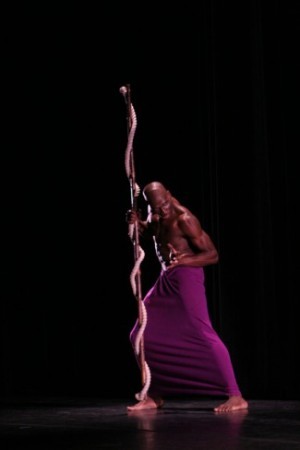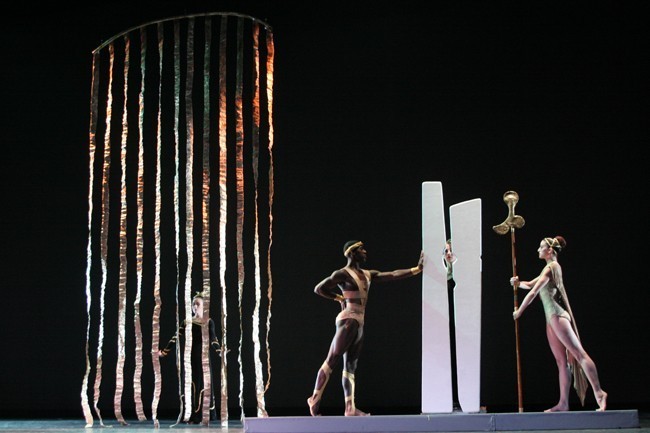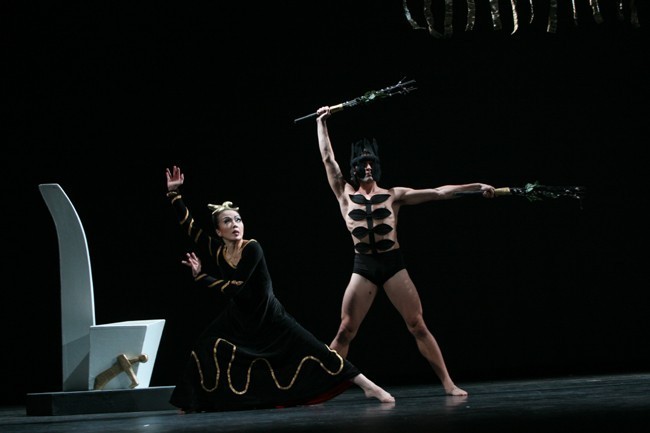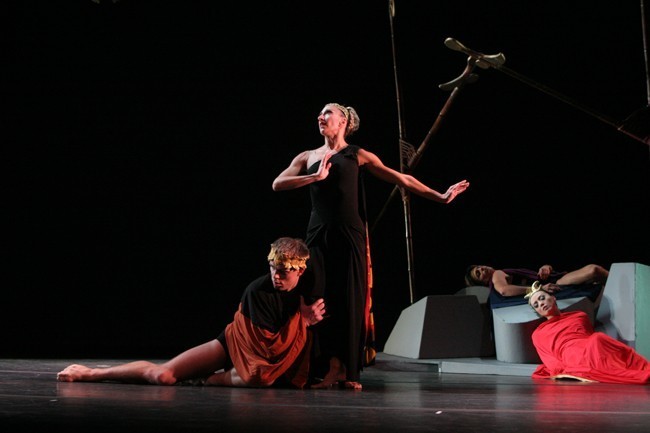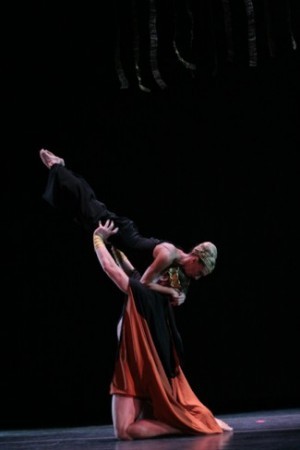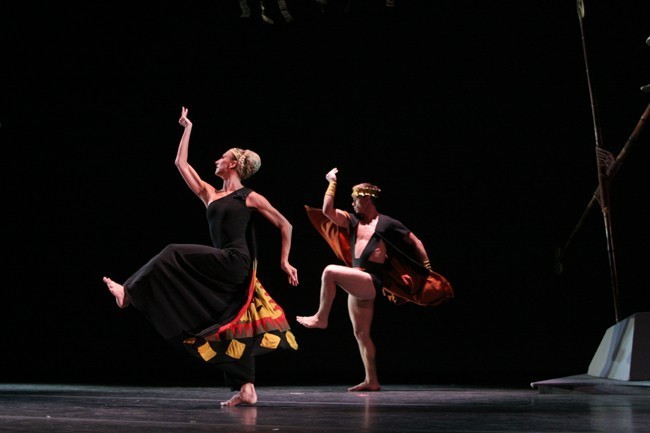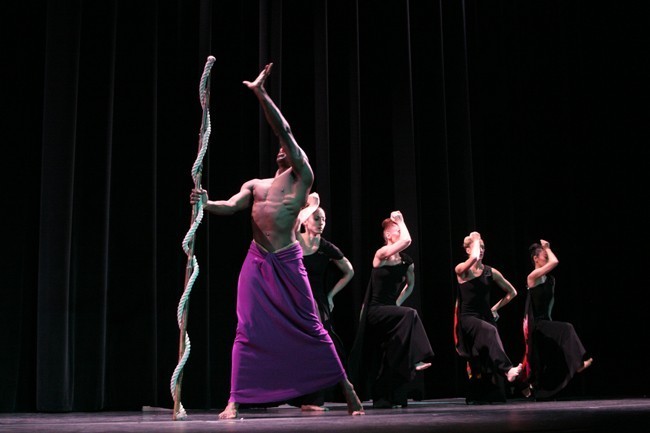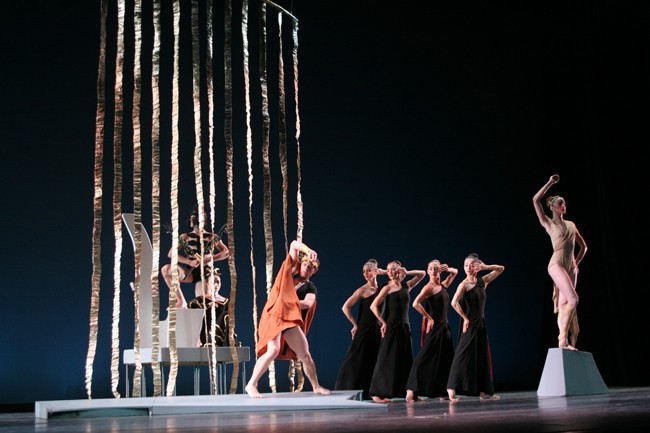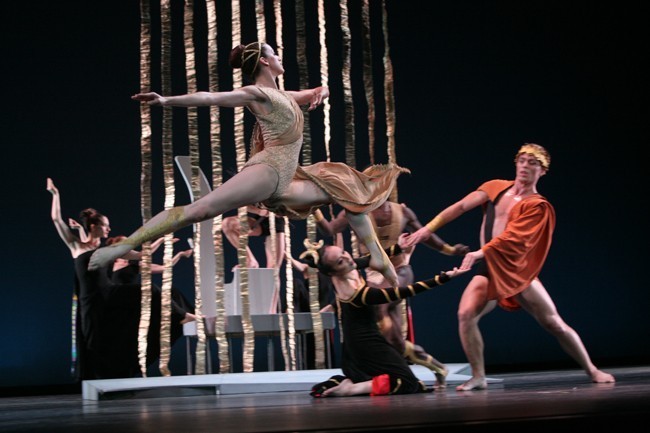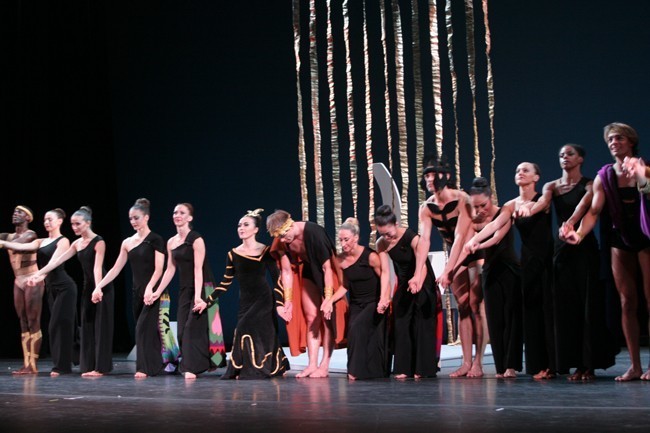 Photography: Julie Lemberger- (Open Rehearsal Skirball Center- 2008)
Story: Christine Jowers
Recently The Dance Enthusiast spoke with Jennifer DePalo, Principal Graham Dancer, and one of the stars of Martha Graham's full-length ballet
Clytemnestra
.
Clytemnestra
, originally choreographed in 1958, has not been performed here since 1994. Its New York City Premiere will be tomorrow night at The Skirball Center for the Performing Arts at NYU at 7:30 pm.
DePalo says the company began working on the reconstruction of the ballet last summer at Skidmore College with Janet Eilber, Graham Artistic Director, Denise Vale, Senior Artistic Associate and former Graham Principal, Peter Sparling. Since then it has been performed to raves in Athens, Cyprus, at The Kennedy Center, and in Paris.
How has the ballet changed since Skidmore days? DePalo whose excitement about the about the premiere is contagious says, " It is risky and raw. There are so many more layers. The audience is going to be at the edge of their seats."
Footnotes:
There will be super titles up during the show to help the audience follow the action.

On Opening Night the Winner of the Clytemnestra Re -Mash Challenge will be announced. Check out some of the entries on YouTube.- http://www.youtube.com/view_play_list?p=F110626535BDAB7D

Graham Clytemnestra Re-Mash Entries: 2 Examples
Tickets are now on sale. Performances: Tuesday & Wednesday 7:30pm; Friday & Saturday 8:00pm; Saturday 2:00pm matinee and the Gala on Thursday (5/14) at 7:00pm honoring Paul Szilard. Regular tickets are 5 – 5 and are available now through the Skirball Box Office (212) 352-3101 (Tues.–Sat. 12pm – 6pm) and online at www.skirballcenter.nyu.edu.

For more information about Clytemnestra and The Martha Graham Company http://marthagraham.org/center/