Meet Candace Thompson, the Force Behind The Dance Caribbean Collective.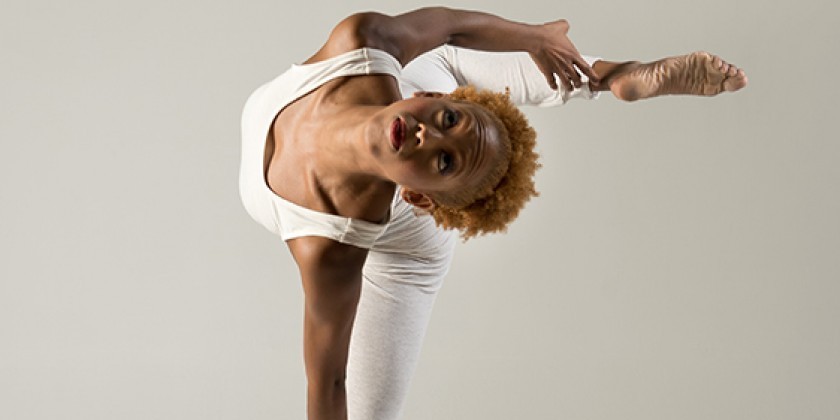 Celebrate Caribbean Heritage Month Through Dance
DON'T MISS
New Traditions: A showcase for Caribbean Choreographers | June 7th | 6pm | $15 via brownpapertickets.com  
at Founders Hall, St. Francis College Brooklyn, NY 11201
Featuring: Beatrice Capote, Alicia Dellimore, Davalois Fearon, Shola K. Roberts, Candace Thompson and Ase Dance Theater Collective
and stay afterward for the post-performance discussion.
---
20 Tings ( it's Tings, not a typo) To Know About Candace Thompson
 
1. She is from Trinidad!
2. Her Favorite Trinidadian Food is Doubles…yumm. (click here if you are hungry)
3. Her mother is a Steelpan fanatic. (for a short history of Steelpan click here)
4. Thompson  grew up dancing ballet and modern and knew from a young age that New York City was the place she wanted to be.
5. Her teacher back home in Port of Spain was Heather Henderson Gordon, a graduate of The Juilliard School and founder of La Danse Caraibe.( click here for the latest review of La Danse Caraibe's Crocodile Tears and more on Trinview)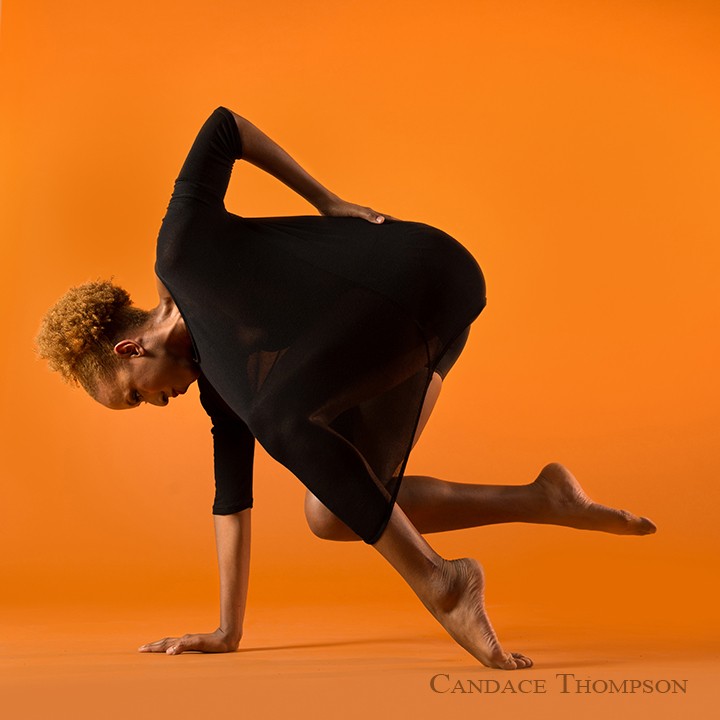 ---
6. After a short stint in Toronto, Thompson briefly considered attending York University, that was until she woke up one morning to a -30 degree day. After that, this Caribbean woman decided NYC would be warmer.
7. Thompson was a scholarship student at Adelphi University and graduated in 3 years. (She doesn't like to waste time.)
8. Thompson dances for 4 companies currently.
9. She manages Lashuan Prescott's  ELLENYTT,  a company that exists within and between NYC and Trinidad.
10. Carnival History! Thompson appeared in La Shaun Prescott's choreography of Soca in 2008 for the band leader Machel Mantano. This work exploded Carnival Dance in Trinidad. Prior to 2008, dance was viewed as an extra to the Carnival  festivities. Today, Soca dance and dancers are seen as integral elements for any local band, and people look forward to the dance as much as the music!!!!
Check out Candace Thompson in La Shaun Prescott's Soca Dance Video Project
11. Thompson and Prescott teach Soca classes at Mark Morris Dance Center where they created a format to give students a full on experience of Carnival with Carnival elements such as: Chippin' ( moving one foot in front of another to the beat); Winin' or wine ( as in winding up your waist with some fine pelvic motion); jumping, and dancing with the flag (see video above)
12. What Candace loves most about her class is the euphoric energy she experiences in class and when she  leaves and— she loves to wine.
13. Surprisingly Thompson only played in Carnival, playing Mass, ( short for Masquerade) at age 17 and not again till the age 26, although she always watched the parade as a little girl. This year for carnival she joined forces with the Paparazzi Band's "Wonderland" presentation. She was a Phantasm, a beautiful completely yellow bird.
---
14. Thompson reminds me that Trinidad Carnival lasts from Boxing Day ( the day after Christmas)  through the Lenten season. A fact which annoys her sister who works in Trinidad as an engineer and can't get anything done during that time.
15. Masquerading, Candace explains, especially regarding some of the old time characters of Carnival, is like performance art. Traditional characters (click here for Traditional Mas Archive) live separately from the modern masqueraders. With a traditional character, like "The Devil" (sometimes referred to  as Jab Jab), once a person don's their devil-wear costume of body paint, tails, and a pitchfork, they live and breathe as their character until the make-up comes off.  Modern mass is more about putting on a costume and dancing.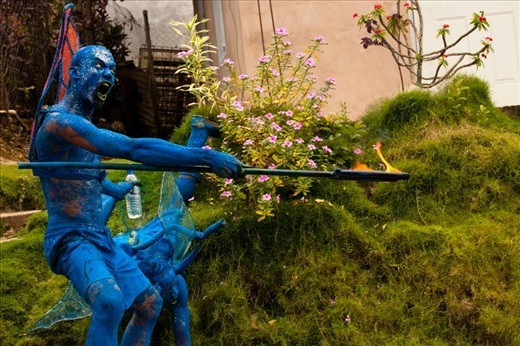 From Traditional Mas Archive website- Blue Devils of Paramin- Photo by Matthew Fung
16. The Dance Caribbean Collective evolved from a  solo Thompson made  last year, called Of Circles and Bright Colors. Her solo was inspired by Trinidad, Masquerading and Carnival.
17. The vocabulary in Of Circles and Bright Colors consisted of moves Thompson likes to perform— actions that "feel good on my body and are telling of my heritage: wining, and swaying, and moving on rhythm. The dance was  journey for me, that made me take ownership of the fact that I like to I like to do these things, they are valid, and they can be shown and shared with other people. After performing, I wished I could perform at another venue. There came the idea for a festival based and around Caribbean dance and Caribbean culture."
18. Thompson is simultaneously excited and scared sh*&%tless about the future of the new Dance Caribbean Collective.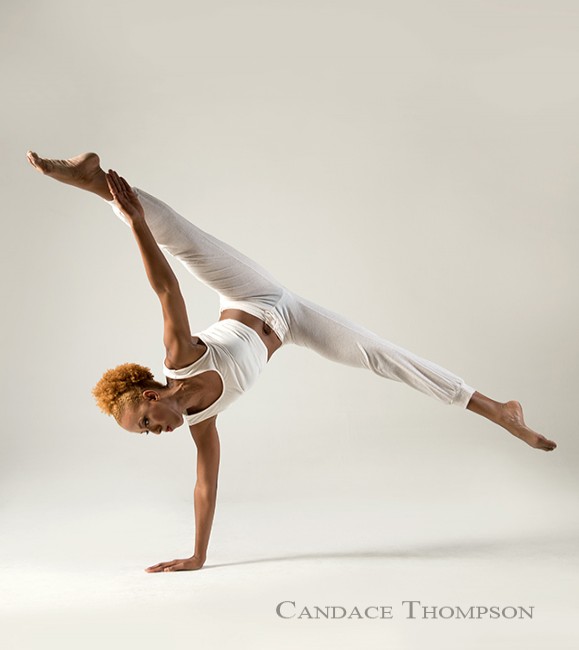 photo courtesy of artist
19. When asked, "What defines the Caribbean spirit?"  Thompson replies: "There are two things. One is our ability to elevate ourselves beyond the problems we may be facing and have a good time. That is what makes us unique, our ability to have a good time and let things go. Two, our global perspective. In Trinidad, for example, so many cultures exist side by-side you have no choice but to be tolerant, and you have no choice but to be knowledgable about cultures besides the one that you and your immediate family are part of."
20. Candace Thompson hopes to teach NYC that Caribbean dance is nuanced, skilful, varied, and expressive .
What's Next for The Dance Caribbean Collective?


A Caribbean  Collective meeting on Wednesday June 24, 2015 at Five Myles , 558 St Johns Pl, Brooklyn, NY 11238
(718) 783-4438 --7:30pm