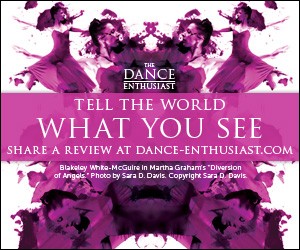 Related Features
Moving Caribbean: Hiplet Creator Homer Hans Bryant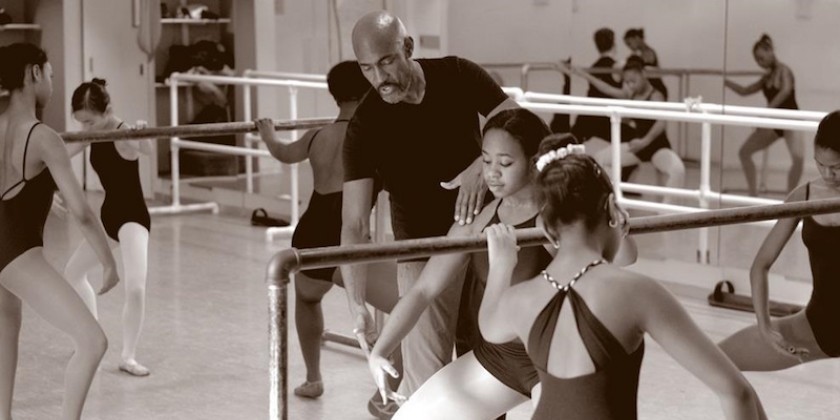 It was a dance career that took him all around the world from New York to Moscow. But Homer Hans Bryant has never forgotten where he started — in the Caribbean, on the Isle of St. Thomas (also the home of The Dance Enthusiast Editor-in-Chief Christine Jowers). He says, "Growing up in St. Thomas was a major blessing. Most of my Caribbean ways are still with me like my accent and my personality. I say 'yes sir' and 'no ma'am' to older folks. I hold doors open for others, or let them go first."
Like many dancers, Bryant spent his early years in a perpetual whirl of motion. "I was always dancing around the house in St. Thomas." Unable to resist the lure of beautiful movement, he'd often watch through the windows at Studio Five, the local dance school. The teacher, Jane Miles, caught wind of his interest and convinced him to enroll. "I was on my way," Bryant says.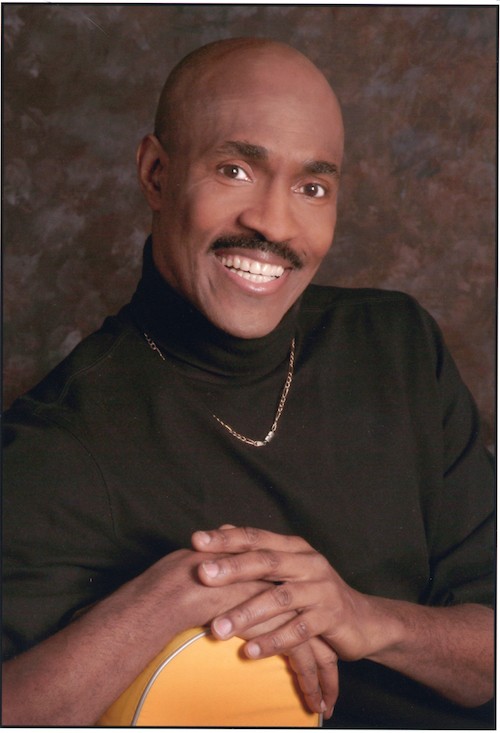 Homer Hans Bryant
His talent and charisma eventually captured the attention of the legendary Arthur Mitchell, the first African-American principal dancer with New York City Ballet and founder of Dance Theatre of Harlem. In 1972, Bryant joined Dance Theatre of Harlem where he performed and toured as a principal dancer. "New York was a huge cultural shock for me," he admits. The subway, the frenetic pace, the bitingly cold winters: It took some time before he settled into the city that never sleeps. 
Bryant's skill extended far beyond the immaculate academism of ballet. In 1978, he performed on Broadway in the musical Timbuktu! with renowned singer Eartha Kitt. He also appeared in the film version of The Wiz alongside musical luminaries Diana Ross and Michael Jackson. He flexed his modern dance muscles by performing with Donald McKayle's dance company.
Bryant has been teaching for almost as long as he's been dancing. "In St. Thomas, I was always assisting one teacher or another. It was a natural progression to pass on my knowledge." He moved to Chicago and opened his school, Bryant Ballet, with the intention of offering top-notch ballet training to everyone, particularly low-income students and students of color. The school became a cornerstone of the Chicago dance scene, and in 1997, in recognition of the school's influence, Mayor Richard Daley issued a proclamation officially renaming the school the Chicago Multicultural Dance Center. Bryant's teaching philosophy centers around a belief in oneself and a willingness to work hard. His advice to young people is, "Pursue what you love, and don't let anyone tell you that you can't or shouldn't."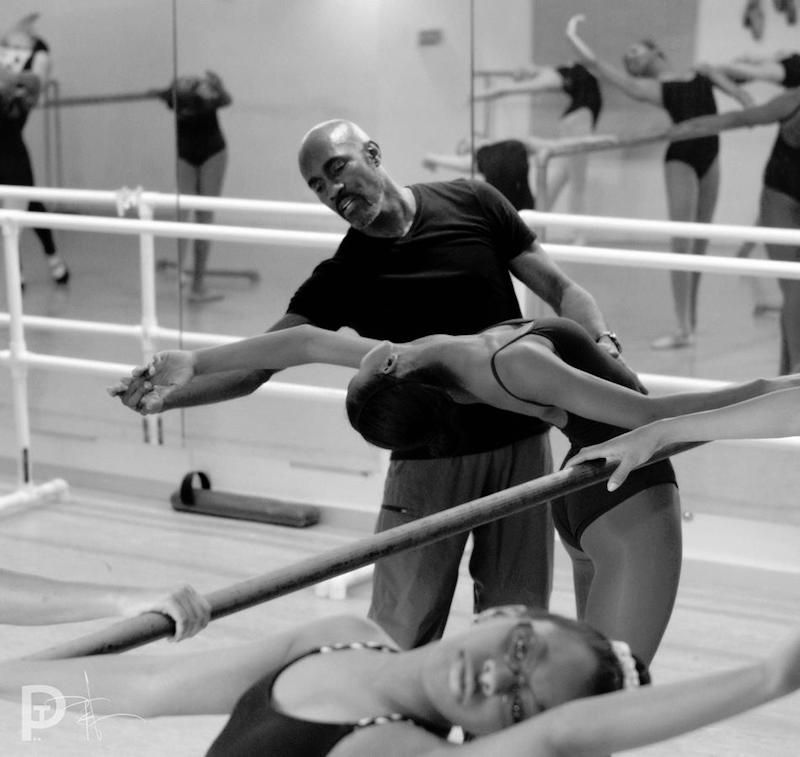 Photo: Preston Thomas
He's seen a lot in the years he's been teaching, notably how social media has changed dancing. "Too many people are learning how to dance from the Internet. There is no teacher like the teacher that is with you in the room." Bryant feels many people go into dance instruction for financial gain or for awards at competitions. He's also a proponent of the Brown Tights Matter movement, which advocates for children to wear tights that match their skin tone. "Many schools have black kids in pink tights. It's disrespectful to those children," he says.
Bryant has received much attention for Hiplet, his fusion of classical ballet and hip hop. In the '90s, he and his dancers performed "Rap Ballet," which was classical ballet set to rap music. This netted him the cover in 1994 of Dance Teacher Now Magazine. When hip hop overtook rap as the music du jour, he updated accordingly. He says, "We changed things up to suit the times." 
Intuiting a cultural shift, Bryant received a trademark on Hiplet in 2007. Students had swung from a ballet focus to one on jazz and hip hop. He explains, "Some felt they would never be hired as ballet dancers. The ones who were going off to college wanted a more contemporary dance style. To keep them engaged, I needed to meet them at their own level with hip hop, and then elevate them to a higher level with daily classical ballet and strong pointe work." Currently, Bryant is in the process of codifying a syllabus.
While Hiplet has accumulated many accolades, with videos garnering over 100 million views on social media and a performance of it even appearing on Good Morning America, some of the feedback has been negative. People have turned their noses up at the untraditional style and questioned its safety. Bryant takes a sunny approach, like one of those bright Caribbean skies he grew up under. "Thank you, haters. Keep talking us up!" As for everyone else, he promises that "great things are coming."
---
The Dance Enthusiast Explores Dance and Creates Conversations
Join Dance Enthusiasts at our Enthusiastic Event! Dance:Island to Island-Moving Caribbean in NYC- November 16th at Gibney Dance 280 Broadway
Check out our Moving Caribbean piece on Haiti
Keep Your Eyes on our Website for More Information, Guest Panelists, and Performers