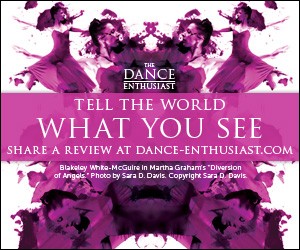 Related Features
Moving Caribbean in New York City : Curaçao Native Gabri Christa on Dancing Around the Globe, Filmmaking and Snug Harbor
Curaçao native choreographer and filmmaker Gabri Christa didn't grow up taking dance classes. "I was actually a yogi since the age of nine," she says.
When Christa began creating dances as a teenager, she was influenced by family parties where they would dance the salsa, tambú and tumba, and the vibrant island streets in historic Willemstad. Without formal training, her early forays into dance making encompassed site specific work fashioned from yoga poses and her own self expression. After high school, Christa set out to study journalism in the Netherlands. There, she discovered modern dance and soon abandoned her major.
Gabri Christa. Photo: Briana Blasko
Born to a Dutch mother and a Surinamese father, Christa spoke Dutch at home instead of the local Papiamentu language. "The Caribbean is small, so we grow up side by side with all kinds of people," she says. "My parents were married in 1960. It was still segregated here in the US."
Instead of hiding her mixed identity she brought it to the forefront in her art. "When I saw work by famous choreographers like Trisha Brown and Martha Graham, I realized 'modern' is your individual expression and a way to develop your own language. For me, my language incorporated parts of my Caribbean-ness."
Though the Netherlands was fertile ground for art making, Christa was eager to venture out into the world. A musician friend was moving to Cuba and asked the young dancer to come along. She agreed. Cuba was both familiar and new for Christa where she danced with Danza Contemporanea de Cuba and co-founded DanzAbierta de Cuba. She reveled in its mix of cultures that reminded her of home. She says, "I also loved being in a society where art and experimentation is valued and supported."
Gabri Christa. Photo: Sylvain Guenot.
After a few years in Cuba, Christa felt her curiosity spark again. During a trip to New York where she performed at Dance Theater Workshop (now New York Live Arts), Christa was offered to teach a few classes and an affordable sublet. She never left.
Her curiosity hasn't quelled. After dancing with Bill T. Jones/Arnie Zane Dance Company, receiving a Guggenheim Fellowship for her choreography, and a host of other accolades and projects, the artist began making films. "I couldn't say what I wanted to convey with only dance anymore," she says.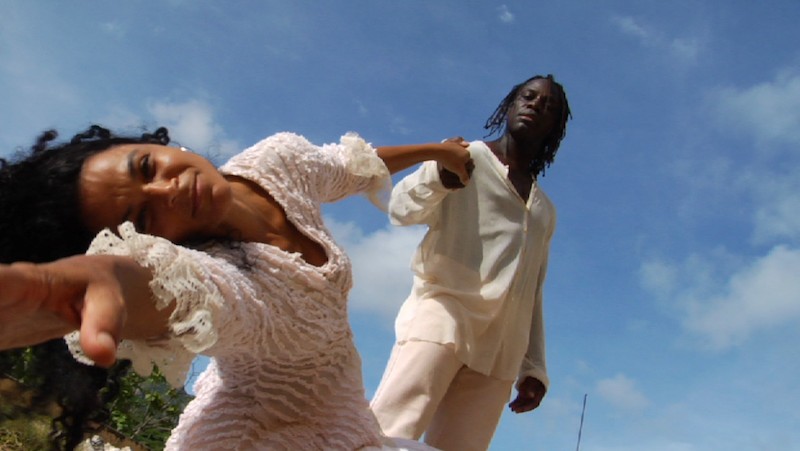 Gabri Christa and Niles Ford in a film still from Christa's Savoneta
Christa found time in her busy schedule to add full-time professor and artistic director/curator to her impressive resume. After years of living in Staten Island, Christa wanted to be more involved as an advocate for the larger dance community. "I can relate to the small island community much like my island nation of Curaçao but I can escape at any time without taking a plane," she says.
In 2014, Christa was appointed artistic director of Snug Harbor in Staten Island. Under her tenure, dance and education programs have blossomed. This fall, the artist stepped down from being artistic director and took on a curatorial role when she joined the faculty at Barnard's Department for Dance as an Assistant Professor of Professional Practice.
Even after being away from her native Curaçao all these years, Christa says, "The Caribbean is still at the core of everything I do."
---
The Dance Enthusiast Explores Dance and Creates Conversations
Join Dance Enthusiasts at our Enthusiastic Event! Dance:Island to Island-Moving Caribbean in NYC- November 16th at Gibney Dance 280 Broadway
And Check out our other Moving Caribbean pieces on Dance in Haiti, Homer Bryant, Geoffrey Holder, and Makeda Thomas