RIEDEL DANCE THEATER - A JOURNEY OF REDEMEPTION, JOYCE SOHO PERFORMANCES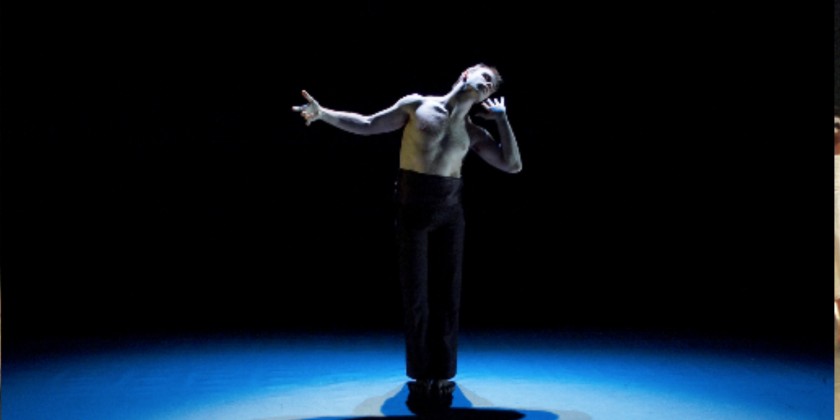 A Journey With Humor and Spirit
DECEMBER 13-16th 2007 at 8PM
On Friday, December 14th there will be a Special Gala Program and Champagne Reception in honor of Patrica Nanon, Choreographer and Founder of The Yard. 25 for Center Section tickets and 5 for side section tickets.
 
---
2007 marks the first year that Jonathon Riedel is the Full Time Artistic Director of his RIEDEL DANCE THEATER. No longer performing with The Jose Limon Company -though he does occasionally teach technique at the Limon School and loves it- the moment has come for Riedel to concentrate on turning his dreams into choreography.
What are his inspirations and influences? Riedel divulges that he is guided by a warped sense of humor possessed for as long as he can remember. Perhaps that is what attracted him to the macabre mayhem of author and illustrator, Edward Gorey. Early in his dance career, Riedel hung a Gorey Alphabet Poster on the wall of his apartment in Jersey City, (A is for Amy who fell down the stairs, B is for Basil assaulted by bears...and so on).
His roommates, one of whom is now his wife, dared him to make up a dance about the decoration of choice, and so he did. Riedel likes challenges: their limits, he notes, inspire all sorts of creativity. THE UNSIGHTFUL NANNY, the result of his roommates goading, was his Senior Project when he later returned to school to pursue a degree at SUNY Purchase. When Carla Maxwell, Artistic Director of The Jose Limon Company saw the work in 2002, she commissioned it for her group.
Since then, more Gorey pieces have been born, all with titles that begin with the letter U, a simultaneous homage to Gorey's Alphabet and (brought to you by the letter U) Sesame Street. On Friday December 14th as part of his gala program honoring dance dynamo, Patricia Nanon, founder of THE YARD, audiences will experience the UPCHERS WARBLER, danced with expert animation by artists Charles Scott, Francisco Ruvalcaba, and Kathryn Alter.
Riedel on his Edward Gorey Inspired Upchers Warbler
Jonathon Riedel - On his Edward Gorey piece from The Dance Enthusiast on Vimeo.
In addition to the influence of bizarre comedy, Riedel is a reader of matters of the soul. Recently he read Caroline Myss's book, Anatomy of the Spirit, and was intrigued by her discussion of seven levels of spiritual growth that can be related to the great teachings of Christianity, Judaism, and Hinduism. His expanded version of INFERNO, an exploration of the Seven Deadly Sins, reflects his understanding of Myss's work as he attempts to figure out through movement why the sinner sins. Two other works that will be presented this Winter Season, OUT OF THE SILENT PLANET and THE FOUR LOVES are inspired by the work of author, scholar, and advocate for Christianity, C.S. Lewis.
In the future it is Riedel's dream to present INFERNO with a newly created PARADISO in the houses of worship of many faiths. He also wants to bring his Gorey collection together, adding another dance to the family - DER UNTERGARTEN. The new work will be reminiscent of Little Shop of Horrors, a favorite musical since childhood. And, yet another challenge, Riedel may be planning a trip to cheerleading camp to perfect the lifts and throws he is planning for this piece. All activities to look forward to in the New Year.

For now, what excites Riedel is his current season at The Joyce Soho. When I ask him what he is enthusiastic about he says, "Having something that's been stirring in my brain for years and years manifest bigger than life for all to see."