Related Features
Contribute
Your support helps us cover dance in New York City and beyond! Donate now.
Designer Reid Bartelme Dishes on 10 Tips for a Perfect Halloween Costume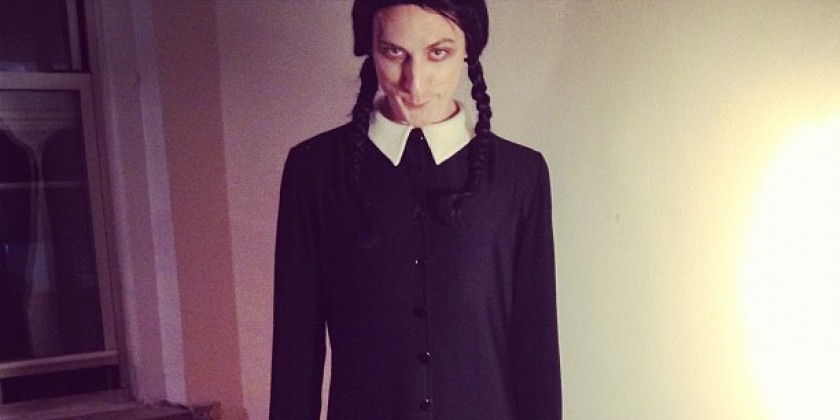 Meet Reid Bartelme at The Dance Enthusiast's Enthusiastic Event!
on November 12th
For more information and tickets for  our event celebrating Fashion & Dance
Click here
It's no surprise that costume designer Reid Bartelme, who grew up in Soho, has the guidelines you need to assemble the perfect Halloween getup. Bartelme, a master of sartorial invention and personal reinvention, has enjoyed a wide-ranging career that began with an appreciation for music. While studying vocal performance at Interlochen Arts Academy in Michigan, he discovered a love, and innate talent, for dance. He focused on ballet, which came naturally due to his physical gifts, and enjoyed stints at BalletMet and Alberta Ballet. Ready for a change, he returned to New York where his height helped him secure a position with Shen Wei Dance Arts. Bartelme also performed with Douglas Dunn and Jack Ferver, the latter an old friend from Interlochen, before joining the Lar Lubovitch Dance Company. Soon after, during a heart-to-heart with himself, he realized that performing had lost its luster; he opted to follow his passion for fashion and costume design.
Reid Bartelme as Wednesday Adams and Jack Ferver as Lydia Deets
He applied to the Fashion Institute of Technology with a profile that highlighted the ingenious Halloween costumes he'd produced for himself throughout the years. These costumes, constructed in moments snatched away from dancing, ran the gamut from a gigantic orchid to a glistening jellyfish. During his first semester at FIT, he received his designing debut, devising jumpsuits for Jack Ferver and Liz Santoro. Since then, his works have graced choreographies by Christopher Wheeldon, Kyle Abraham, Pam Tanowitz, and Lar Lubovitch. His designs, due to his extensive dance background, couple imagination with ease of movement: costumes that look good and feel good.
In honor of The Dance Enthusiast's November 12th Enthusiastic Event! in which Reid is a guest speaker, and celebrating dance and fashion, with a hat tip to the holiday that got him started, Bartelme shares his top ten pointers to create a Halloween costume that is memorable in all the right ways.
---
1.   Don't wear a slutty Halloween costume unless it's really clever!  
2.  Make sure you're comfortable in the costume. You don't want to feel self conscious or fussy when you should be having fun.
3.  Don't show up without a costume: At least put on a witch's hat. That is enough.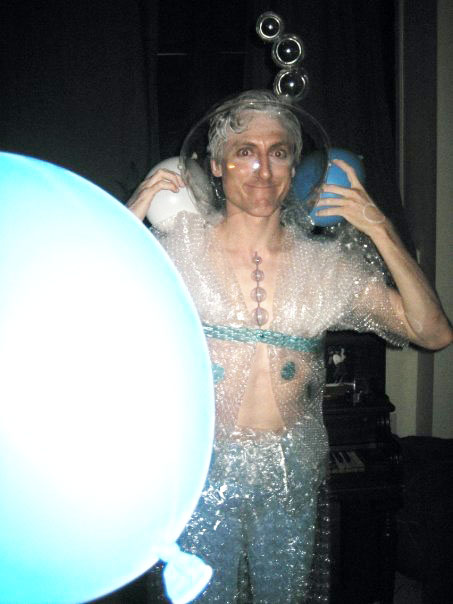 4.  Halloween costumes should be dark or fantastical.  Think witches, monsters, murderers, fairies, objects, or animals. Save dressing up like celebrities for a costume party not on Halloween.
5. Don't commit to staying in the character of your costume all night. It's annoying.
6. Make sure you are warm enough. It's okay to wear a coat over your costume. Halloween does not merit getting sick. 
7.  Halloween is the perfect opportunity for cross-dressing.  Try it out.   
Reid Bartelme with friends.
8.   Dress up with friends.  Getting ready is always the best part of the night.
9.  Be mindful about glitter.  Avoid glitter if you are going to a house party. It's gets everywhere and never seems to go away even after everything else is cleaned up.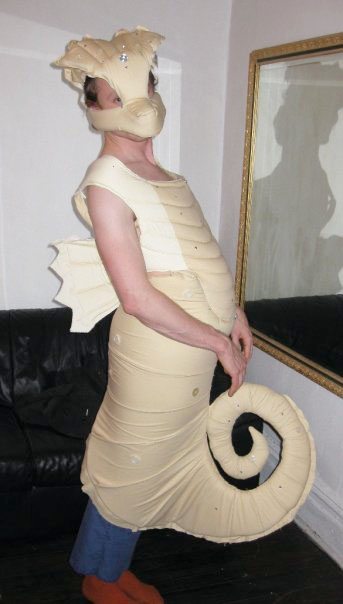 10.  Don't dismiss a costume idea because you think someone else will be wearing the same thing.  It's fun running into costume twins.