"STELLA" by Daylight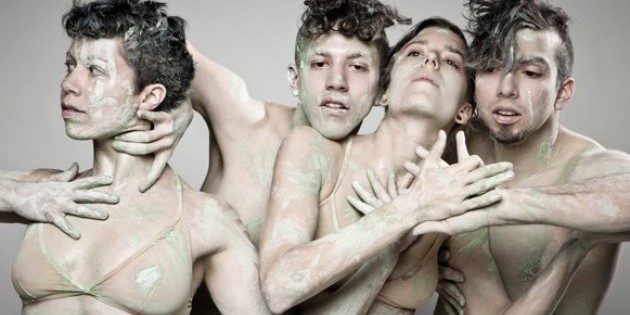 Two Dance Enthusiast Minutes with Sidra Bell Dance New York
STELLA by Daylight with Sidra Bell Dance New York
The Dance Enthusiast goes behind the scenes
© Christine Jowers for The Dance Enthusiast
---
---
Dance Enthusiast Minutes:
---
Sidra Bell Dance New York , a "boutique company"( their clever description), has already pulled off what most small, independent dance companies in this city dream about - a full two-week season in one theater. Hallelujah and hats off to Bell and to the Baruch Performing Arts Center who will be housing her.
This Thursday, March 23rd through Sunday, March 25th, Bell and her group of stand-out dancers will premiere
STELLA,
a work that deals with observations of self and private space.
Next week the company will offer a New York premiere of the critically acclaimed
ReVue
, thirteen sketches that explore all the world as stage and the public persona.
Two different performances, two different concepts in two weeks; how does Bell do it? Lots of running around I imagine. I met the choreographer briefly in rehearsal the other day.
Actually,
I met her running out of rehearsal and hopping into her cab as I hopped out of my cab and ran into her rehearsal
.
Something tells me that in order to catch up with this shooting star we must race to the theater. 1,2,3...GO.
---
For more information about dates, times, and tickets for
2 Weeks, 2 Works
by Sidra Bell Dance New York click
here...
or call (646)312-5073
More Dance Enthusiast Minutes:
---
For more Dance Enthusiast articles featuring Sidra Bell, click
here