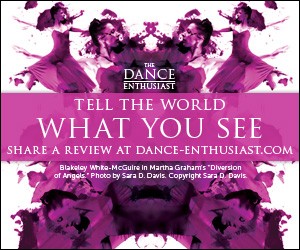 Related Features
Summer Workshop - Butoh Dance at CAVE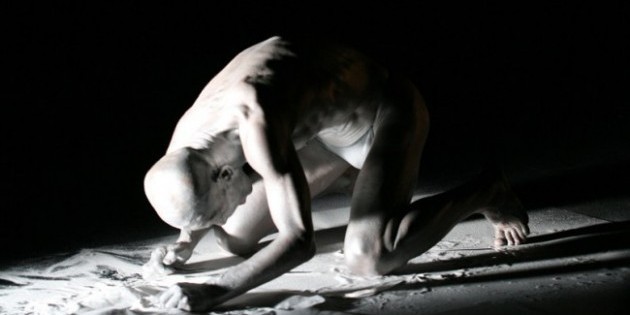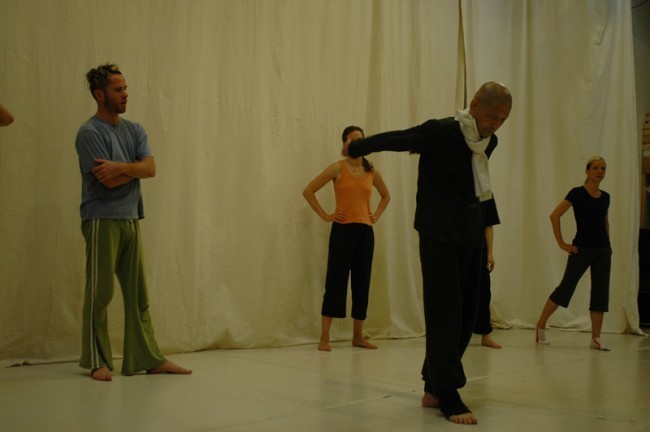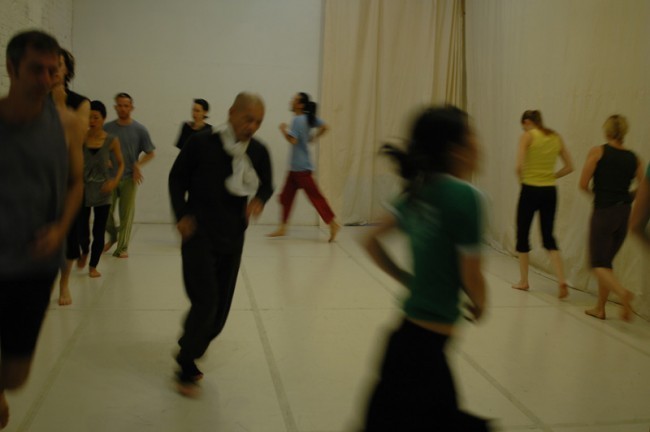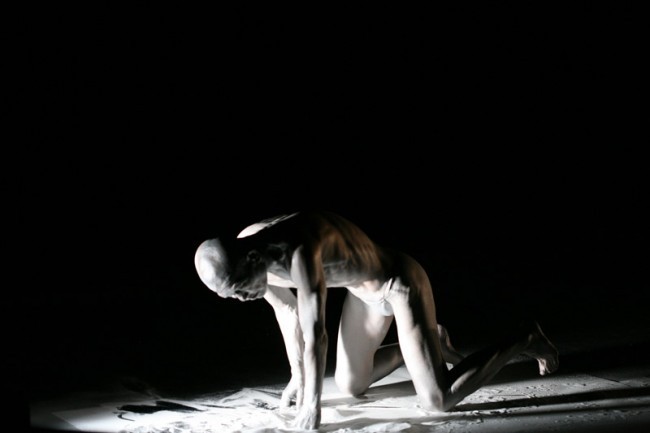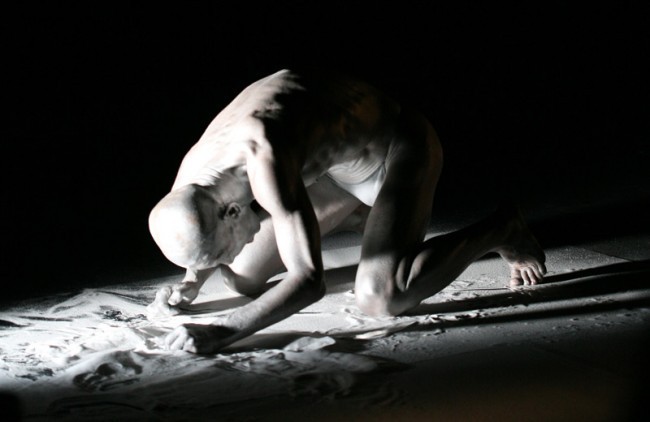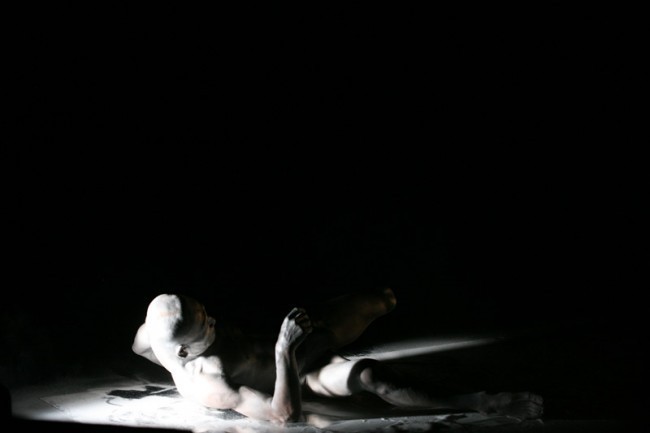 Summer Workshop
Katie Clancy Takes Class and Writes About It: Butoh Dance at CAVE
Animal Exploration with Ko Morobushi –
in conjunction with The New York Butoh –Kahn Training Initiative Program
June 21 and 22nd 2008
---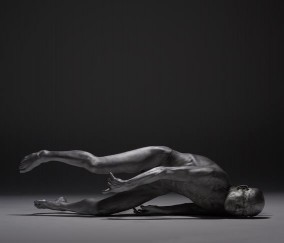 Ko Morobushi. Photo Miro Ito/Courtesy of CAVE
Written by Katie Clancy for The Dance Enthusiast 2008

Butoh, a Post World War II radical Japanese dance form born in the 1959, is known for taking its time.

A naked body cracks and crumbles over a space of hours, rarely changing position let alone costumes or music; yet, it commands all attention. Whether grotesque and dark, playful, surreal, super slow or speed infused—the purpose of this art form is to invite the audience into the intimate world of a performer who is simply being rather than performing or entertaining. Butoh captivates by revealing the exquisite drama of the uncensored body.
Still very much on the fringe of the dance scene, there is just one spot in New York to get a Butoh fix- CAVE. CAVE is a Williamsburg, Brooklyn-based collective that hosts international masters and curates festivals year round.

This March CAVE launched The New York Butoh-Kan Training Initiative Program (NYBK)—a series of intensive workshops taught by international guest artists. By giving artists of all disciplines access to authentic contemporary as well as classical Butoh training, NYBK is creating a platform in which to expand and support this art form.

I participated in an eight-hour, two-day workshop led by one of the worlds' most acclaimed Butoh artists, Ko Murobushi. His roots go back to the master Tatsumi Hijikata, Butoh's creator.

Session V: Animal Exploration consisted of a group of eclectic artists -dancers, painters, actors, sculptors, and musicians- gathered to study how an animal dances. We were asked, " What makes an animal an animal? Instinct? The lack of intellect, duality, consciousness?"

Our instructor reminded me of a reptilian boxer: neck bulging from under a baggy black sweat suit, muscular, veiny, sweating into a white towel draped around his back, yet possessing the ability to instantly jump and recoil like a watch spring. Seeing him work, I remembered that all great teachers are ultimately students. Instead of separating himself from the group, Morobushi led us through all the exercises. He was curious and enthusiastic- studying each movement as if for the first time.

In the class we crawled on all fours, practicing shifting our weight along with breathing. Morobushi reminded us to activate our fingers into claws and tuck our toes in order to give us power to attack and spring away from danger. Standing, we stepped like storks; our toes shot straight ahead into the floor, cutting an invisible path for us to "hunt for fish."

Morobushi emphasized the importance of stillness.
"When you plant your foot and exhale, your whole body freezes. You arrive at zero point and then repeat with the next step."

I've always understood the Zen Buddhist concept of zero point as nothingness, the space in between an inhale and an exhale. Ideally, if a human being achieved zero point, they would disappear. While there are many interpretations and definitions, Butoh defines zero point through breath and balance.

During a warm-up exercise, we inhaled while thinking of our breath traveling up our spines until our arms extended above our heads. Morobushi then described the split-second before our exhale as us allowing our pelvis' to drop all the way to the floor-to an empty place. He used the concept of zero point as a reference for us to ground ourselves and expect a transition.

Morobushi also shed a new light on the idea of axis. In the breathing warm-ups, he talked about a line that connects the crown of our heads' to the sky, traveling all the way through the center of our bodies, and falling through the earth. No matter how fast we shifted our weight or how subtly we moved our hands, he reminded us to always connect with the axis. From this center, it is easier to feel the all body parts unifying energetically.

I was mentally and physically exhausted after each day. It takes a great deal of concentration and focus to direct tension into specific body parts. I recall Morobushi curling his back into an unusual position and directing us to envision a tiny bug jumping from our shoulder to the end of our spine. "Every moment we are in a crisis of balance."

Despite the fatigue, I learned that imagination is the engine in the dance. Morobushi's images were superb: "imagine the floor is a child's beating heart; you are a giant iceberg and your right hand is cracking; then it melts and becomes the air."

We dangled like marionettes from invisible strings. When our imagined strings were snipped in an instant, we collapsed and folded into the floor. The cycle continued. With each inhale we abruptly come back to life, suspended on our tiptoes. With each exhale we crumbled into the floor.

"When we can dance like Pinocchio, then we are truly dancers," says Morobushi.
Footnotes:
To learn more about the New York Butoh-Kahn Training Initative Program,
and the upcoming NY Butoh Festival (November 2009) contact CAVE at
http://www.caveartspace.orgCAVE
---
The Dance Enthusiast's DAY IN THE LIFE covers the stories behind dance/performance and creates conversation. For more behind-the-scenes stories from NYC and beyond, click here.
---
The Dance Enthusiast - News, Reviews, Interviews and an Open Invitation for YOU to join the Dance Conversation.