Related Features
Contribute
Your support helps us cover dance in New York City and beyond! Donate now.
The CURRENT SESSIONS — A Day In The Life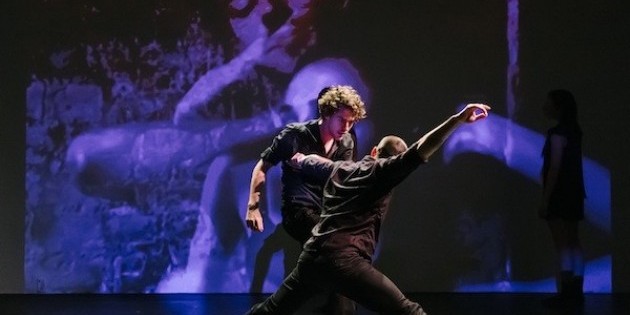 Keeping Current
with Alexis Convento
Feb 26, 2013
---
Erin Bomboy for The Dance Enthusiast

Alexis Convento, founder, creative director and producer of the CURRENT SESSIONS, is a one-woman powerhouse with an appetite for identifying and nurturing unique choreographic voices. Originally from Philadelphia, she graduated from Fordham University/Alvin Ailey with a B.F.A. in dance - a degree, which brought with it a lifelong appreciation for the eloquence of technique.

Upon graduation, Convento followed the path of many driven dancers, attempting to find a position with a well-respected repertory company. Her age and youthful looks proved a disadvantage; however, as Convento discovered that artistic directors were searching for seasoned performers. Unflappable, she worked as a front desk manager at Peridance and booked side jobs dancing with small ballet companies, performing in music videos, and in one exciting opportunity, accompanying French pop star, Myléne Farmer, to Europe as a back up dancer.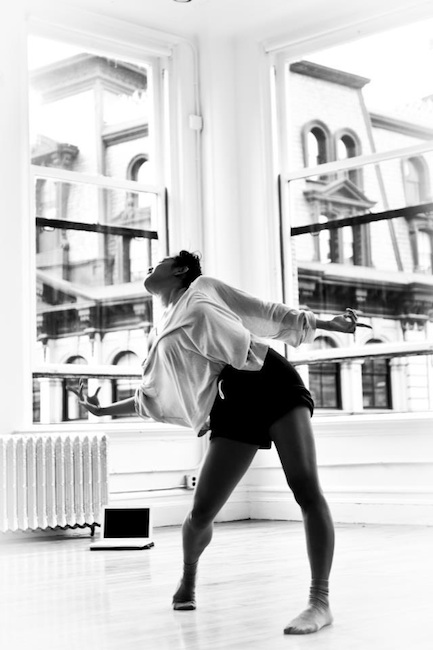 Alexis Convento of The CURRENT SESSIONS; Photo © Zoriah Miller

Searching for more rewarding experiences, Convento fortuitously acquired free space at The Wild Project. She and several like-minded choreographers, who had participated in a variety of dance festivals, then pooled their efforts to construct their dream festival. The learning curve was steep, but Convento and her colleagues honed their distinctive strengths and The CURRENT SESSIONS, a festival featuring innovative contemporary dance-makers, was born.

The first iteration of The CURRENT SESSIONS was crafted on the fly. It premiered in August 2011 with twenty people attending the first show; the second show drew forty. Initially disappointed, Convento was inspired by the enthusiastic feedback regarding her efforts and decided to try again. "I had to learn to be a leader," she muses.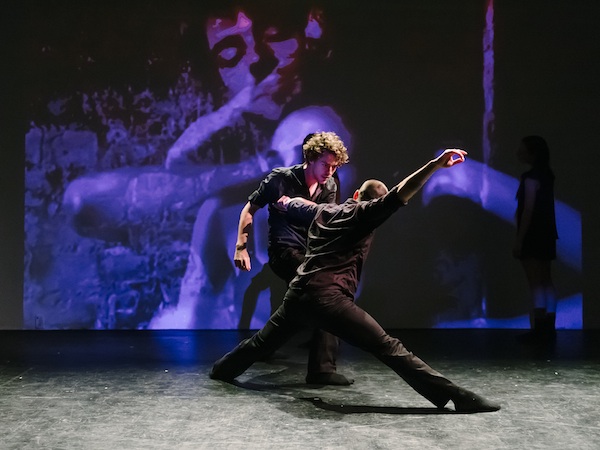 Choreography: Nathan Madden; Photo © Corey Melton

Harnessing her management skills, Convento and her team of devoted administrators and curators, many who have been with the CURRENT SESSIONS since the beginning, refined their approach. They engineered The CURRENT SESSIONS to offer open communication with their artists, a strong marketing campaign, discounted rehearsal space, and the opportunity to show work in an intimate, animated environment. Their efforts paid off.  The second festival -Volume II, Issue I - sold out.

"That was the turning point," Convento enthuses. "(Finally) we knew people were aware of The CURRENT SESSIONS."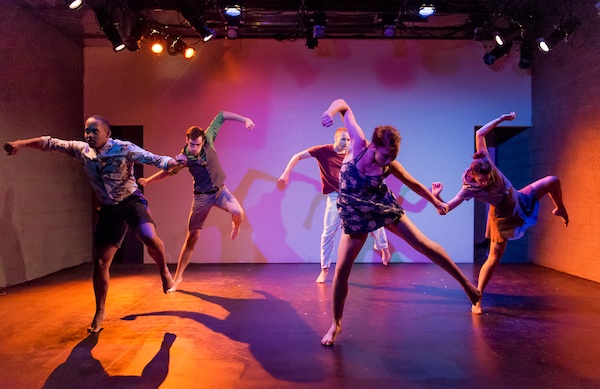 Choreography: Jonathan Royse Windham;  Photo © Corey Melton

This weekend's upcoming event- The CURRENT SESSIONS - Volume III, Issue I- attracted over eighty applications and will showcase fifteen distinctive choreographers and two dance films. Unfolding over three days (March 1st-3rd, 2013), the schedule will highlight four programs showcasing a double feature on Sunday with a talk back moderated by Jordan Isadore creator and editor of Sara Du Jour .

In a city overflowing with festivals, The CURRENT SESSIONS stands out. Convento and her team select choreographers with care.  "We want to find the Trisha Browns of this generation, people with individual voices who are constructing special languages," says Convento.

The CURRENT SESSIONS dedicates itself to displaying a collage of singular artistic voices who create dances that are raw, experimental, probing, and not to be missed.
The CURRENT SESSIONS Volume III, Issue I.
The Wild Project
March 1 and 2 at 7:30pm, March 3 at 3pm with talk back and 6:30pm
All tickets are 5, 5
(Double Feature on Sunday with a free drink)
Tickets and information can be located at
http://www.thecurrentsessions.com/ticketing_show_info.html
---
The Dance Enthusiast's DAY IN THE LIFE covers the stories behind dance/performance and creates conversation. For more behind-the-scenes stories from NYC and beyond, click here.
---
The Dance Enthusiast - News, Reviews, Interviews and an Open Invitation for YOU to join the Dance Conversation.