The Dance Enthusiast Explores "How Dancers Make It Work"- Gallim Dance Finds A Home
In a notoriously difficult profession that is long on passion but short on funds, we ask "How do dancers get the job done?" Andrea Miller one of New York City's hottest, young choreographers shares her story with The Dance Enthusiast.
How Dancers Make It Work: Finding a Home in Brooklyn
Gallim Dance Moves to Clinton Hill
September 2012
---
Tara Sheena for The Dance Enthusiast

On a cool, quiet night in early May, I found myself wandering through a surprisingly calm block in Clinton Hill.  Just steps from the C train at Clinton-Washington sits the sublime Church of St. Luke's and St. Matthew, an Episcopal church with an large community following. I was not going there for a service or community event,however: I was attending a press showing for the relentless moving bodies that make up the (now) Brooklyn-based company, Gallim Dance.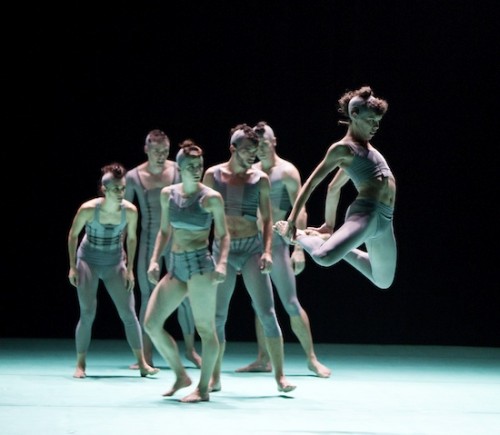 The relentless bodies of Gallim Dance in action : Photo © Yi Chun Wu- Courtesy of Gallim Dance
---

Led by the subtly intrepid Andrea Miller, Gallim Dance presented excerpts of their newest work, Sit, Kneel, Stand  in their brand new Brooklyn home. Just a month from their Joyce Theater season as the closing company of Spring 2012's  Gotham Dance Festival, the company was noticeably jovial and collected. And rightly so. In a later conversation, Miller emphasized how invaluable acquiring their own space was to them, "I see cohesion. There's just this way an organism functions differently when it's in a more ideal setting."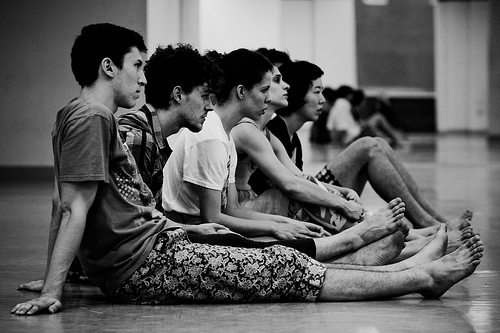 Gallim Dance dancers in rehearsal in their new home -Photo Courtesy of Gallim Dance

Still, Miller was quick to articulate the complex and lengthy two-and-a-half year process it took to get there - a process provoked by her mother.
"I was perfectly comfortable accepting the fact that dancers had to struggle with finding space and working weird hours," Miller explains. "[It] was my mom who was like, 'This is unacceptable, this is your profession.' "
---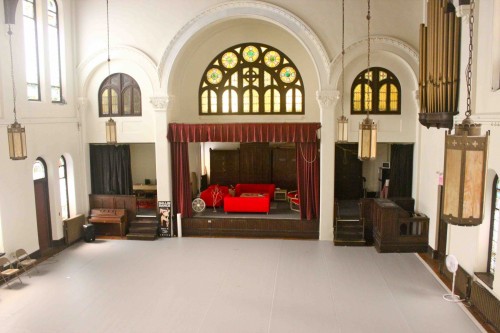 Church of St. Luke's and St Matthew Studio Interior Gallim's new home- Photo Courtesy of Gallim Dance

And, that was that. Andrea and her mother, Irena Tocino,  immediately began walking the streets of Brooklyn to find a good match for the company's home. Through an architect friend's advice, they came into contact with the New York Landmarks Conservancy, an organization that offers a matchmaking service to save and re-use landmark buildings all over New York City. From there, it was not a matter of finding a location, but finding the right location.

Miller knew the possibility of having her own space for the company meant more stability and more attention to their creative process; but, outside of that, she also knew it had to be meaningful for her partners. Enter Reverend Michael Sniffen at the Church of St. Luke's and St. Matthew. "We were on the phone for five minutes before we were BFFs," Miller jokes of Sniffen,who is currently pursuing a PhD in Spirituality and Performance Ritualism.
---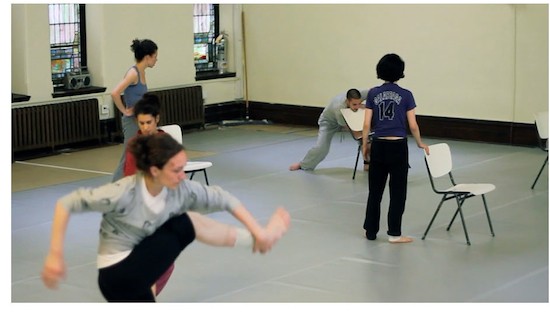 Gallim at work in their new home;Photo © Emily Terndup Courtesy of Gallim Dance

Their partnership not only  brings Gallim's creative and administrative contingent to the same location, but it immediately ends years of struggling to find rehearsal space and the awkward juggling of day-to-day logistics. Simple things, like the fact that the dancers can "warm -up" and "cool -down" in the one place, or that they can hang out in a designated lounge area instead of "hiding out" in an active doorway, make the space all that more valuable.

"It feels like we are doing some of the same things but they happen with more flow and consistency," says Miller.  "The dancers love being here." Max Hodges, Gallim's Executive Director, echoes that notion, "Just being able to leave your stuff somewhere, leave props somewhere…I always talk about the dichotomy in art: feeling like you can take risks in art comes from a feeling of stability in your studio."
---
Gallim in rehearsal ;Photo Courtesy of the Company

This feeling of stability offers the chance for Gallim to open up their space to other dancers, choreographers, and the greater Clinton Hill community. "I want to be sure we are taking care of this community,  getting people to be physical in Clinton Hill," she says. This fall, Miller hopes to offer open level morning yoga classes, in addition to open company class and a Gallim class for beginners. Youth program initiatives, headed by company dancer Caroline Fermin, will also take place in the space. Miller is also enthusiastic about hosting week-long workshops where  dancers can work intimately with choreographers. She emphasizes while classes are important  the chance to work one-on-one with a choreographer is an opportunity not always available in dance studios. Miller plans to implement residencies for fellow choreographers, especially when her company is out of town and the studio remains open. "I would love to see this place support the creative process of other choreographers."
---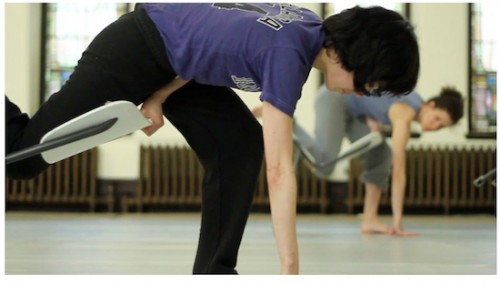 Gallim working in studio;photo © Emily Terndrup

One of the initial chances the public will get to explore what goes on within the walls of Gallim's new home will be the first ever GALLIM DANCE OPEN HOUSE   September 29, 2012,running from 12-7:30 with free dance classes, kids activities, music and fun. Starting at 5pm there will be dance performances by emerging and established contemporary dance companies, including Gallim Dance, and remarks by Brooklyn Borough President Marty Markowitz .  Miller and her partners at the church hope to create a tradition of having monthly showcases for emerging and local talent in Brooklyn.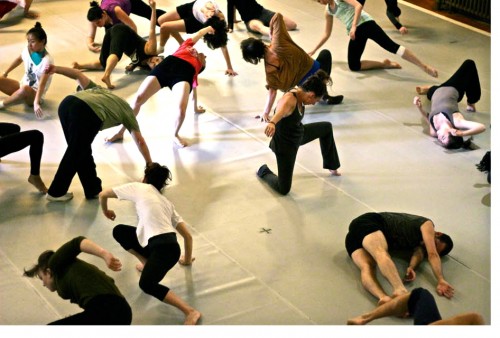 A dance class in Gallim's new studio space; Photo © Emily Terndrup
---
 
"I just keep pushing toward the direction that will help support us to make good work," Miller notes. It's about the work."

With a busy season to come, including a premiere next spring at the Brooklyn Academy of Music, Miller is full speed ahead.
 
Gallim Dance in performance; Photo courtesy of the company
---
The Dance Enthusiast Asks questions and creates conversation.
For more of The Dance Enthusiast Asks, click here.
---
The Dance Enthusiast - News, Reviews, Interviews and an Open Invitation for YOU to join the Dance Conversation.