The Dance Enthusiast Guide To Fall 2020 Classes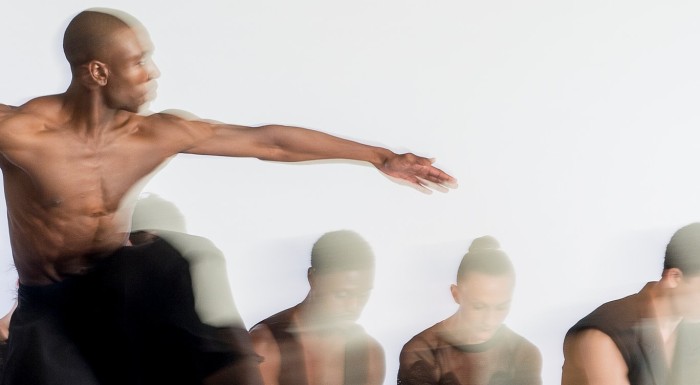 Limon Dance Company. Photo: Christopher Duggan
LimónPro by Limon Dance Company
DATES: Certification Program, September 21 – November 20 // Home Edition IV, October 19 - 23
DETAILS: LimónPro will come alive in the virtual arena for the Fall of 2020. Dancers will find community via their cohorts, with the Limón Dance Company and Artistic Director, and with Limón master teachers and reconstructors. Experience private screenings with dancers that bridge the Limón/Contemporary worlds and individualized mentorship with the Company AD. Learn classic & contemporary languages through a rich and focused unparalleled experience. Certificate program participants will have the honor to work with Jonathan Fredrickson, former Limón Dance & Hubbard Street Company Member, and current dancer for Tanztheater Wuppertal Pina Bausch.
APPLY: https://www.limon.nyc/limonprolaunch
---
Photo © Ballet Hispánico
Ballet Hispánico School of Dance
DATES: Los Pasitos, September 21 - December 12, 2020 // Encuentros, September 21 - June 10, 2020 // La Academia, September 21, 2020 - June 10, 2021
DETAILS: 
Los Pasitos: Early Childhood Program (Ages 2-5): Merging creativity, culture and technique, Los Pasitos focuses on developing coordination, spatial awareness, and musicality, with an emphasis on each child's individual self-expression. Students learn proper dance etiquette, explore the wide spectrum of Latino cultures, and build a solid foundation for dance training in a joyful, creative environment.
Encuentros: Open Class Program (Ages 6-18): Provides the young dance enthusiast with cultural enrichment alongside excellent dance training. Supports dancers interested in taking anywhere from one to multiple dance classes per week and offers a wide array of classes from Ballet to Latin Rhythms. Students can create a tailored schedule to fit their needs.
La Academia: Pre-Professional Program (Ages 7-23): Ballet Hispánico's Pre-Professional division trains those who stand out for their mastery of the classical ballet tradition, contemporary techniques, Spanish Dance, and performance skills. Suitable for students interested in attending performing arts schools, conservatory/university programs, and/or those pursuing a career in dance.
APPLY: https://www.ballethispanico.org/school/school-year-programs (Before October 2nd)
---
Teacher workshop. Photo: Martha Graham School of Dance
Martha Graham School of Dance
DATES: Virtual Technique Intensive, October 5 - November 13 // Intensive Graham Teacher Workshop, Level I: November 2 – 6, 2020 + Level II: November 9 – 13 // Teens @Graham, Staring September 26
DETAILS:
Virtual Technique Intensive: Continue your training this fall! Using Zoom, access a rigorous program in Ballet and Graham Technique. This is an ideal program for students and professionals who attend the Martha Graham School's Winter and Summer Intensives or are unable to attend the Martha Graham School as full-time students. Programming is suitable for any space – from tiny apartments to open fields!
Intensive Graham Teacher Workshop: Two intensive, 5-day workshops for instructors who wish to deepen their understanding of the Graham Technique. Two levels of programming are designed for teachers who are new to Graham (Level I/November 2 – 6 ) as well as veteran Graham instructors (Level II/ November 9 – 13). Workshops are developed and led by Program Director / Director of Graham 2 Virginie Mécène and hosted via Zoom.
Teens @ Graham: Offers aspiring dancers ages 10-18 the opportunity to improve vocational skills and academic performance through study of the Graham Technique, composition, and repertory.
APPLY: https://marthagraham.edu
---
this is a photo credit
Butoh Class with Vangeline online
DATES
: September 19, 20, 27, October 4, 10, 11, November 8, 15, 21, 22
DETAILS: This unique training is an invaluable tool for dancers, actors, adult beginners, encouraging participants to open up and expand physically and energetically. This workshop creates a gentle and supportive environment to start an individual and collective process of investigation through creative movement. Casses are open level and beginners are welcome.
APPLY: https://www.vangeline.com/calendar
---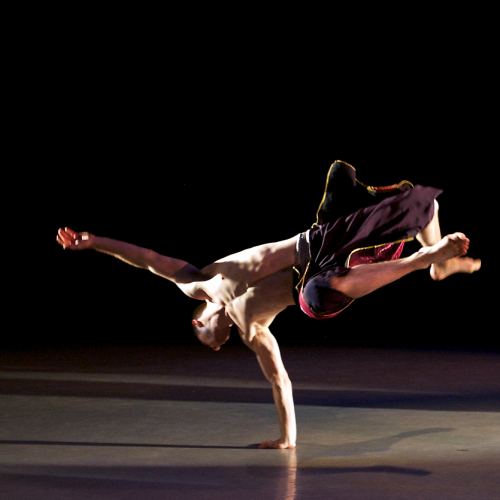 Photo courtesy of Nai-Ni Chen Dance Company.
The Bridge III by Nai-Ni Chen Dance Company
DATES: September 21-25 and 28-30; October 1-2, 2020
DETAILS: Nai-Ni Chen's Virtual Dance Institute allows classtakers to experience boundary-breaking dances from the BIPOC Community. Enjoy free 1-hour virtual classes together on Zoom. All dancers at an Intermediate / Advanced Level are welcome. Meet the teaching artists after class.  
APPLY: https://nainichen.org/company-class/
​
---
The Dance Enthusiast's DAY IN THE LIFE covers the stories behind dance/performance and creates conversation. For more behind-the-scenes stories from NYC and beyond, click here.
---
The Dance Enthusiast - News, Reviews, Interviews and an Open Invitation for YOU to join the Dance Conversation.