The Dance Enthusiast Introduces 2013 Master Writers in Residence: Eva Yaa Asantewaa and Elizabeth Zimmer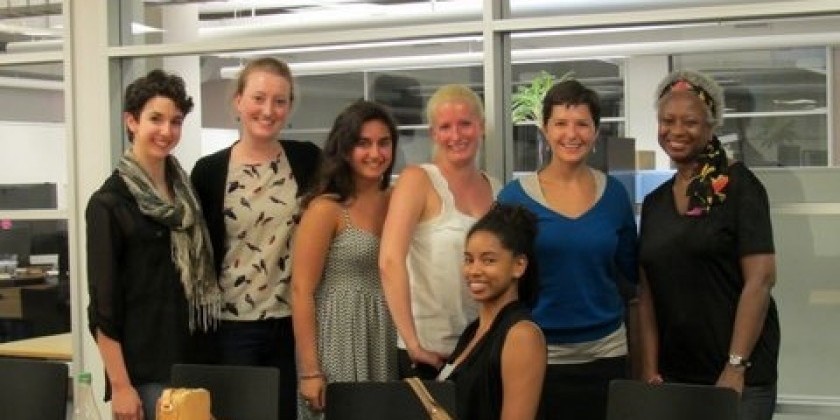 Erin Bomboy is @ErinBomboy on Twitter.
Speaking about dance — in the unforgettable words of Merce Cunningham — is like nailing Jell-o to a wall. Two longtime luminaries, Eva Yaa Asantewaa and Elizabeth Zimmer, enjoy challenging this adage. With vivid, thoughtful prose constructed like choreography, Yaa Asantewaa and Zimmer illustrate the essential purpose of dance writing: It provides documentation to and analysis of an art form that is fleeting by nature.
At The Dance Enthusiast, we offer a voice in the digital sphere to those passionate about dance. To further this objective, Yaa Asantewaa and Zimmer will join us as master writers for the upcoming season, offering classes to our contributors, penning articles, and acting as all-around mentors.
Neither Yaa Asantewaa nor Zimmer planned to spend their lives in darkened theaters, scribbling into notepads. Instead, they discovered dance writing through circuitous twists of fate.
Photo by Deborah Feller
Born to a Barbadian family in Queens, Yaa Asantewaa escaped her innate shyness by dancing at lively family functions. During her youth, she dabbled in ballet and folk dancing before majoring in Communications at Fordham University. After graduation, she fell into a deep funk. She rediscovered dancing and began attending concerts, which led her to enroll in two writing seminars taught by dance legends Deborah Jowitt and Marcia Siegel. Yaa Asantewaa received her first byline in 1976 and burnished her reputation writing for publications like Dance Magazine, Gay City News, and The Village Voice. She refuses to let the vagaries of journalism stand in the way of her desire to explore and respond to dance; she currently authors the popular blog InfiniteBody and teaches a class at New York Live Arts to budding writers.
Zimmer began dancing seriously as a theater major at Bennington College. Dismayed by the lack of rigor in her drama classes, she transferred to the literature department, and later went to graduate school in English with the purpose of pursuing a PhD. Zimmer ultimately realized two things: She didn't want to write in the vacuum of academia and she desperately craved the physical stimulation of dancing. A fortuitous turn led to writing about arts and culture for the Canadian Broadcasting Corporation's radio stations in Halifax and Vancouver.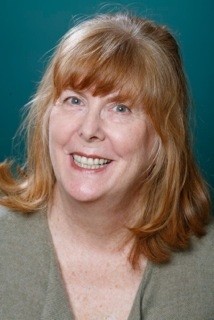 Photo by Robin Holland
While she was living in Vancouver, a grant from the Canada Council allowed her to attend the American Dance Festival's critics' conference and study with Deborah Jowitt and Marcia Siegel. Their mentoring encouraged Zimmer to pursue a career in dance writing. Relocations to New York, Los Angeles and San Francisco permitted her to practice dance criticism while working jobs in arts administration. She landed at The Village Voice as editor of the dance section and rounded out her paycheck by acting as an auditor for the New York State Council on the Arts, authoring reviews designed for its panelists. She presently writes for several magazines, teaches her Kamikaze Writing Workshop around the country,  and instructs a summer class in the Hollins University MFA program entitled "Perfected Attention."
Their storied careers have convinced Yaa Asantewaa and Zimmer of the importance of dance writing. Functioning as the first draft of history, dance writings — critiques, interviews, and analyses — are a vital repository for the field. These records offer emerging choreographers and performers the opportunity to push the art form forward by understanding its past. In particular, writers can be the bridge between the audience and the dance work. To become an effective artist, Yaa Asantewaa and Zimmer encourage members of the field to read, hear, and see as much as possible.
Although defining the alchemical combination of choreography, performance, and design that results in a transcendent show is impossible, our master writers relish dance performances laden with rich images and movement. Yaa Asantewaa appreciates works that exhibit a focus of intention, which manifests itself in skillful form and strategies. Zimmer prefers reviewing shows for monetary compensation; she enjoys watching movement that resounds with vitality. Yaa Asantawaa dislikes lazy choreography that exists just to fill a cut of music while Zimmer loathes smoking on stage and dancing performed behind a scrim.
Turning their gazes to the upcoming season, Zimmer eagerly anticipates Matthew Bourne's Sleeping Beauty and Yaa Asantewaa is discovering an interest in circus writing. Be sure to keep your eyes peeled for Zimmer's coverage of The Chocolate Factory and Yaa Asantewaa's James Brown: Get on the Good Foot at the Apollo Theater and New York Live Arts' Suitcase Fund in The Dance Enthusiast.