Related Features
Contribute
Your support helps us cover dance in New York City and beyond! Donate now.
The Dance Enthusiast Takes Class (And Writes About It)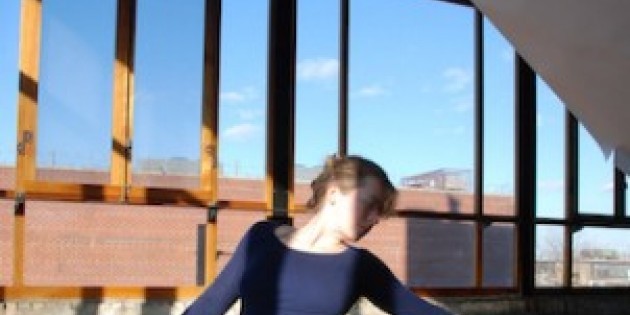 The Class: Anneke Hansen's Hybrid of Technique and Anatomy
The Class Taker: Tara Sheena for The Dance Enthusiast
June 26th, 2012
---
Where:
KHDT, 330 Broome St, #3 (between Chrystie St. and Bowery)
and
New York Live Arts, 219 West 19th Street (between 7th and 8th Ave)
When:
KHDT classes Fridays 10am-12pm, now through August 10th, 2012 (no class July 27th)
and
New York Live Arts Classes - "Class"-  run from July 26-28 2012- and are a more full all day workshop.
This class series is produced by Lauren Adams & Jason Parsons.
For more info click here. http://www.facebook.com/events/370365473005790

 
The Cost:
2/class or 0 for a 5-class card- KHDT classes
For info on pricing for  New York Live Arts "Class"  please refer to the web link above.
What You Should Bring:
Questions about anatomical function, a long sleeved shirt, (for sliding on the floor), and your stamina.
---
Tara's Takeaways:
Anneke Hansen's dance class is an exciting blend of classic modern dance work and neuromuscular science. The science is based on Hansen's research and study with one of the masters of kinesthetic analysis in New York City,
Irene Dowd
. Dowd's teachings of dance and kinesthetic anatomy, as well as her lessons encouraging functional alignment and natural strength training among dancers have supported the dance world in New York City and beyond for decades.
Do you have a physical issue you want to focus on? Is there an injury that's got you down? Hansen can offer insight and,what's more, she will. All you need to do is ask.
One of the most difficult exercises in class found us lying on our backs, feet planted firmly on the ground, bent knees lifted towards the ceiling with our pelvises raised - all while travelling backward across the floor!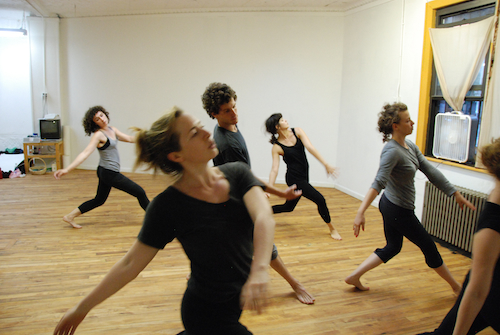 Anneke Hansen leads class; Photo by Bryan Fox
This particular backward walking semi- "yoga bridge", highlights two points that I find particularly fulfilling in Hansen's classes. First, we are constantly working our full body.  Secondly, we are so focused on our tasks at hand that our muscles can't think to tire out. Hansen guides our awareness away from the difficulty of a task so we can accomplish it - mind over matter.
Anneke Hansen; Photo by Bryan Fox
This instructor doesn't save all the juicy complex dancing for a traditional rousing final combination. Instead, she visits and revisits similar movement motifs at different points throughout her class. An exercise in counting rhythms introduced in one part of the lesson relates to an excerpt of movement in a foot warm-up. Later these elements come together in the last big combination of the day and because of Hansen's adept and fluid planning, I am able to recall her movement effortlessly.
 
Two hours float by.
Very few teachers I have come across are able to engage the mind and body equally, but Hansen's knowledge and practice come through in a way that will give your body and brain an equal workout.
---
The Dance Enthusiast's DAY IN THE LIFE covers the stories behind dance/performance and creates conversation. For more behind-the-scenes stories from NYC and beyond, click here.
---
The Dance Enthusiast - News, Reviews, Interviews and an Open Invitation for YOU to join the Dance Conversation.