Related Features
Contribute
Your support helps us cover dance in New York City and beyond! Donate now.
The Incredible Rise of a Young Ballerina, Michaela DePrince.
Memoirs of Michaela DePrince by Michaela and Her Mom, Elaine, Will Inspire Many.
Deirdre Towers for The Dance Enthusiast
---

Twenty years ago, three baby girls, Mia, Mariel and Michaela, lived in an orphanage in war torn Sierra Leone. Charles and Elaine DePrince adopted them, along with 6 other children, and today, they are all flourishing. Mia is a singer/songwriter whose first album will be released in the fall of 2013, and she just appeared in a television program, "Raising McCain". Mariel is taking college courses to earn her diploma in Child Development & Daycare. Michaela is currently with Dutch National Ballet, after having performed with Dance Theatre of Harlem for a year. Film director Bess Kargman featured Michaela in her documentary First Position, which shows Michaela's ecstasy at winning a scholarship to the Jacqueline Kennedy Onassis School at American Ballet Theatre through the Youth Grand Prix.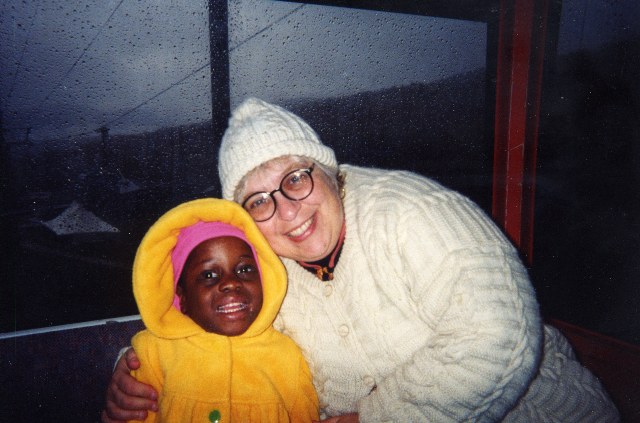 A Very Young Michaela DePrince with her Mother , Elaine - Photo Courtesy of Elaine DePrince

When Michaela Bangura was nearly five years old, she sat in the kitchen with her adopted mother Elaine and told her all about her life in Africa. "I took notes, thinking to save them for her future, " says DePrince. "I pulled the notes out of my files last year, and together Michaela and I began working on her memoirs." Random House Children's Books will publish the memoirs in two illustrated books, a Step Into Reading book for 2nd and 3rd graders, and a Young Adult memoir.

The startlingly strong ballerina Michaela attributes her optimism to her mom, "After losing her youngest sons with hemophilia to AIDS as a result of their use of contaminated blood plasma products, my mother refused to sink into a life of despair. She convinced my father to adopt orphans from war torn Africa. From mom's example I learned to face each challenge that confronted me with the determination to overcome it and improve life not only for myself, but for others as well."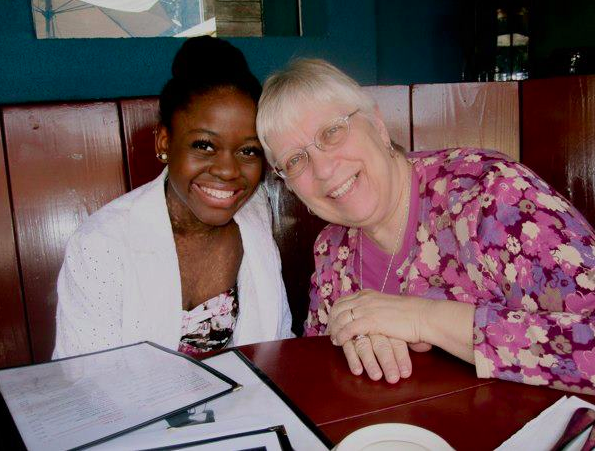 Michaela De Prince and her Mother Elaine DePrince Today - Photo Courtesy of Elaine De Prince

Random House published Elaine DePrince's 1997 book Cry Bloody Murder on her ordeal. "In addition to telling the story of my family's loss of our three youngest sons," writes DePrince, "all of whom were infected (with HIV) between 1983 and 1987, the book exposes the wrong-doing of the FDA and the plasma fractionating industry. In response to the book, legislation was passed to compensate the HIV-infected hemophilia community and improve the nations supply of blood products."
Michaela DePrince in Black Swan with the Dance Theatre of Harlem , Photo Rachel Neville

"I learned my incredible discipline from my dad," admits Michaela. "He is the most focused person I know, and has managed to raise eleven kids while working as a business executive. Dad is nearly seventy and he still works full time. He spends his 'spare time' writing horror fiction! How could I ever grow up to be a slacker with such forward looking and determined parents?"
The projected release date for the two memoirs by Michaela and Elaine DePrince is fall, 2014.