Related Features
Contribute
Your support helps us cover dance in New York City and beyond! Donate now.
The Dance Enthusiast's Intern Hits the Streets: Catching Up with TYKE DANCE
As the Company Prepares a New Project for the Brick Theater in December
This Fall, Dance Enthusiast intern, Angela McNeal, hit the streets of Brooklyn to visit Sophie Sotsky, one of the first people McNeal met when she arrived in New York to look for an internship. Sotsky, a 2011 Wesleyan graduate who formed TYKE DANCE directly after college, was rehearsing with her company on their latest work Liamb, a 45-minute dance which premiered November 1 and 2 at The Tank.
Currently, TYKE DANCE is already back in the studio preparing for their next gig. The company will be in The Brick Theater's TINY DANCE Festival on December 5-6. Stay tuned for more details!
"Liamb was the result of research that I started in college with my thesis," says Sotsky. Focusing on  "sewing exertion, endurance, exhaustion, error and effort into the language of dance technique," Sotsky and her dancers have worked diligently since February.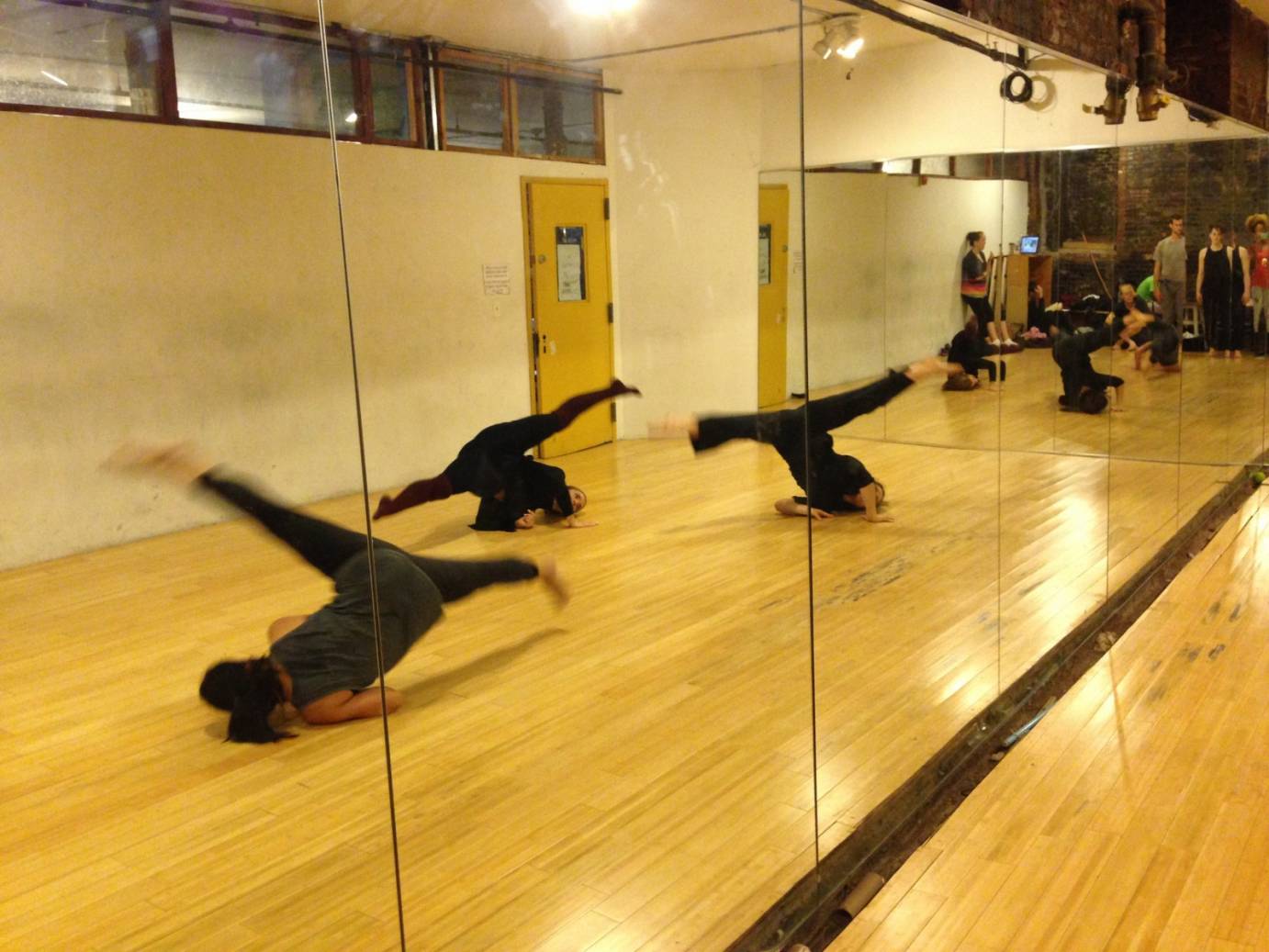 TYKE DANCE rehearsing Liamb
The Liamb cast included nine movers -- some of whom didn't  consider themselves dancers but actors and lighting designers.
"I think it's exciting to work with everybody and [see] their different interpretations and mutations of the original movement," states performer Allison Hurd.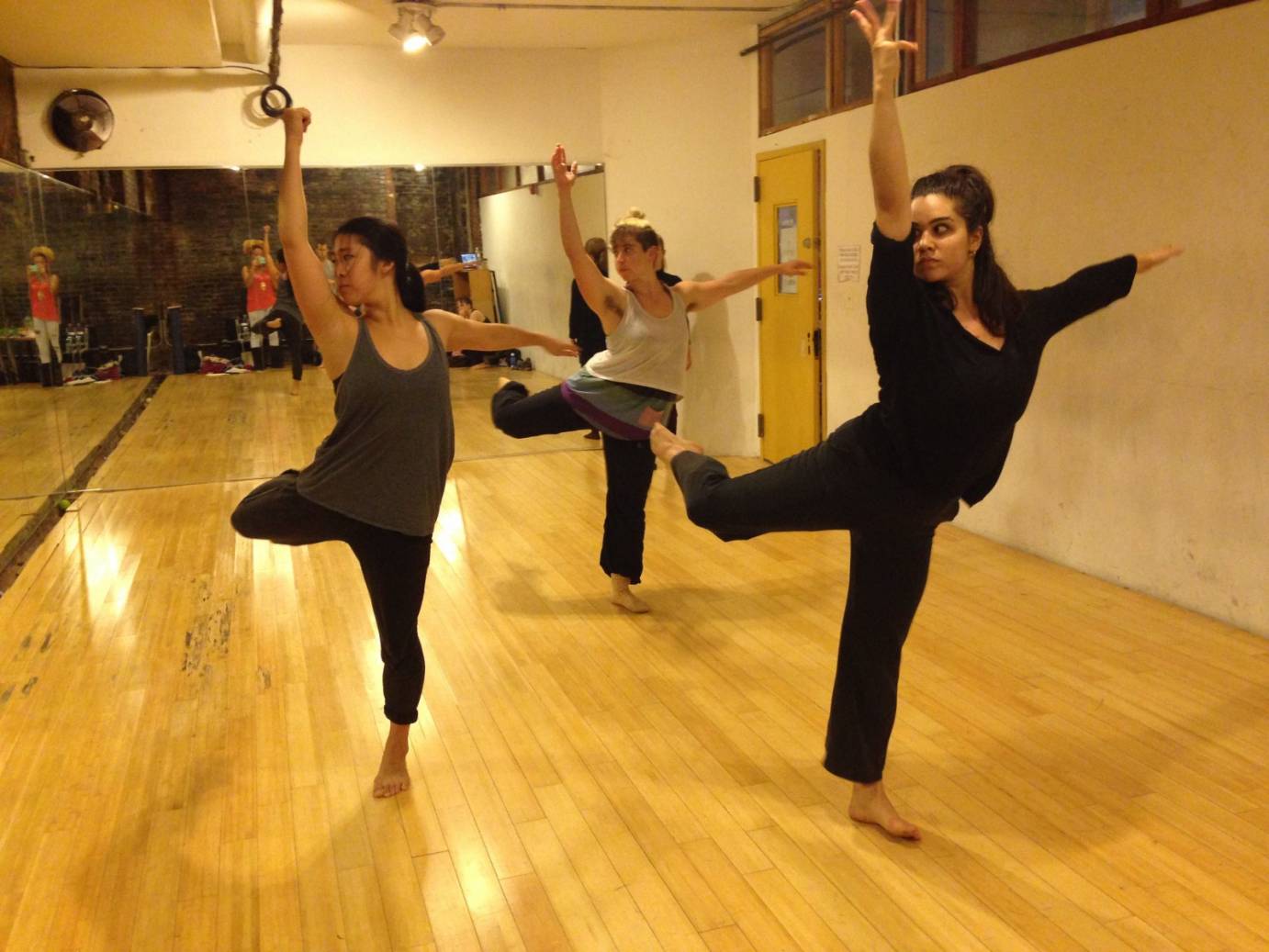 TYKE DANCE rehearsing Liamb
Over a year ago, Sotsky asked Hurd, a classmate from Wesleyan and her New York roommate, to come on board for another of her works, Nostos. Working with Sotsky for almost a year tested Hurd in a way she could not have challenged herself. "The journey is in the snippets," says Hurd as she recounts how the group learns short phrases which are later built into a larger dance.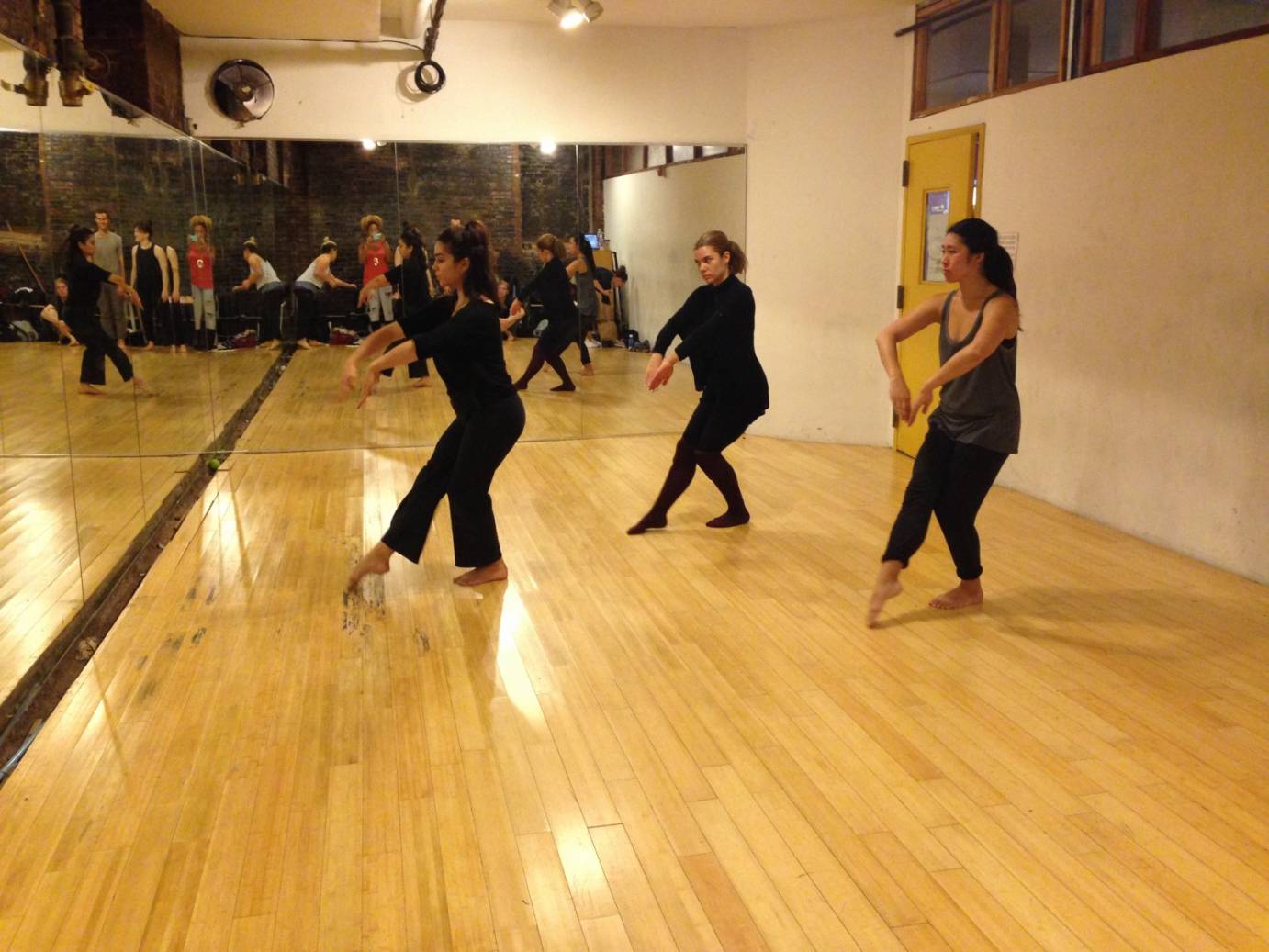 TYKE DANCE rehearsing Liamb
Sotsky generally starts with a map, picturing how she would like energy to float through the room. She then develops phrase work inspired by "animal and infantile movements." The cast vigorously plays with dance qualities, exploring many textures and environments until they discover their way of performing the choreography. Sotsky reflects that she appreciates the opportunity to witness people solving puzzles, whether it be in movement or other spheres of life.
After the performances at The Tank, Sotsky wrote, "It was a tremendously positive experience for all of us, and it was also a great learning moment. We had never put on a production of this scale before, and now, armed with the knowledge of what is required... and with one tremendous evening-length show under our belts, I can't wait to see what the future holds for us!"
Make sure to join TYKE DANCE in The Brick Theater's TINY DANCE Festival on December 5-6. Stay tuned for more details!