Related Features
Contribute
Your support helps us cover dance in New York City and beyond! Donate now.
The Dance Enthusiast Hits the Streets: We Go to Barnard for Twyla Tharp's Moving Notations & Comments
Part of the Athena Film Festival at Barnard College
 February 6, 2015, 6pm
---
Kathryn Kolbert, co-founder of the Athena Film Festival, interviewed choreographer Twyla Tharp  on the second day of Barnard College's  2015 Celebration of Women and Leadership. Tharp, 1963 graduate of Barnard with a concentration in art history, is tightly wound, as might be expected by anyone who has encountered her in a class or studio. Her right hand danced around the microphone; one foot twitched continually; otherwise, she maintained a cool calm answering most questions with energy efficient replies. Below is a sampling  (mind you, these quotes are not word-perfect!)
Kathryn Kolbert:  Tell us how you develop relationships with your collaborators?
Twyla Tharp: You have to love them.
KK: What do you look for when you audition dancers?
TT : Intelligence, beauty, humor. Do they come in and I say "Wow"?
KK: What do you mean by going into the studio prepared?
TT : You have to go in with an idea. Better still - two ideas to rub against each other.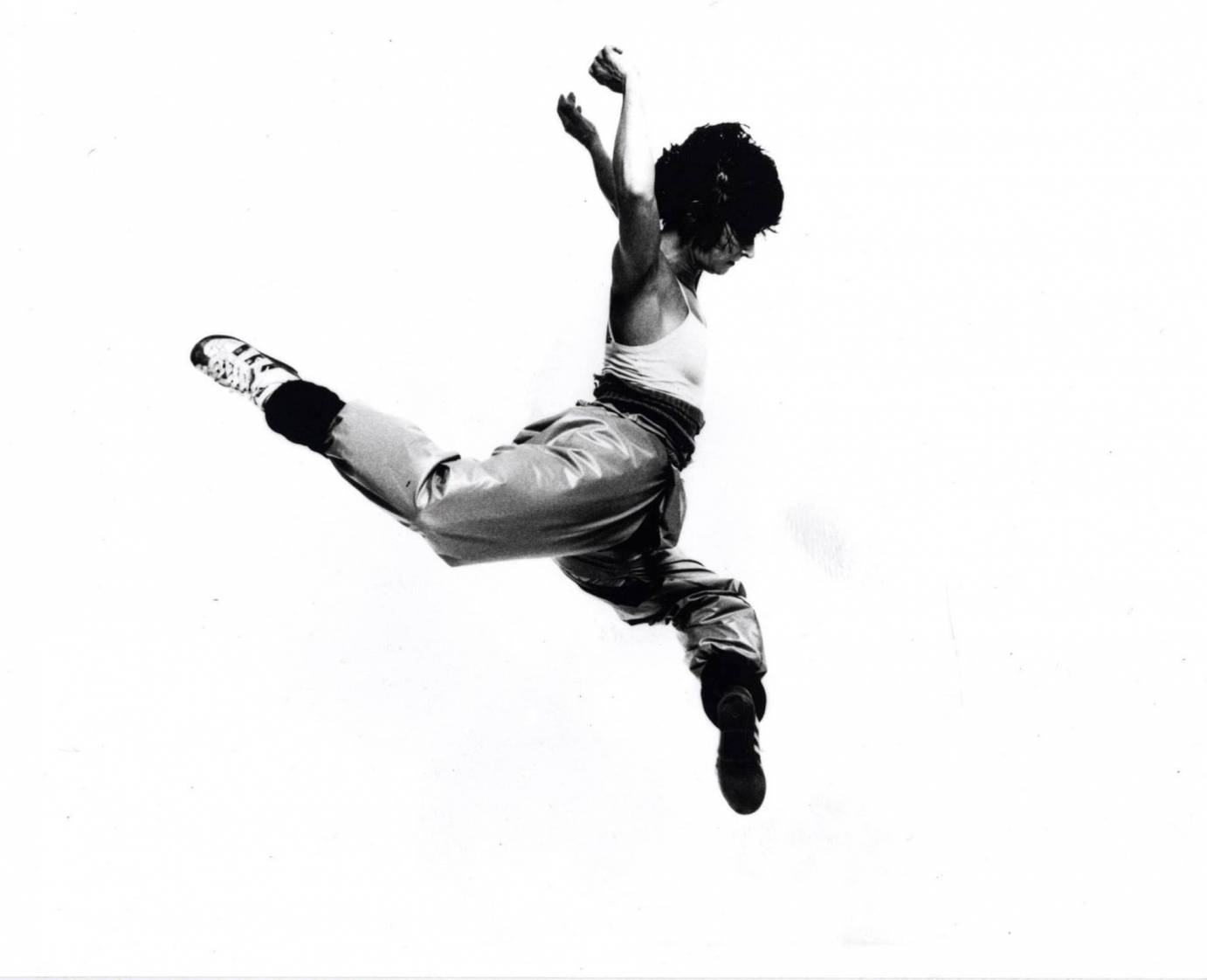 Twyla Tharp. Photo courtesy of artist.
KK:  How do you appeal to the heart of the audience?
TT : It's all about the circle these days. Everyone says you have to reach out to the back of the house, the last row. But I was very good friends with Jerry Robbins. He said you have to draw them into YOUR space.
KK:  How do you use videotape as a tool in your creative process?
TT : I have always used video to record when I choreograph and improvise, which is daily. I have over 1,000 hours of archival videos. I think of them as my Sperm Bank.
KK:  What are you doing these days?
TT :  Thank you so much for that question! This year is the fiftieth anniversary of my company so we are going out on tour with two new works next fall. Next year is fine for revivals, but right now we are working on two works set to Bach's fugues. I have two lectures as thank yous, one this spring at the Miller Hall, April 13 and another at Hunter College. I am also writing my fourth book.
Mikhail Baryshnikov and Gregory Hines in White Nights.
Interspersed between the chat, Kolbert showed clips from: the film Hair, one of four films Tharp worked on with director Milos Forman; White Nights, one of many, many projects Tharp worked on with Mikhail Barsyhnikov and, in this case, Gregory Hines; Making Television Dance, and The Catherine Wheel.
Tharp has choreographed more than one hundred sixty works: one hundred twenty-nine dances, twelve television specials, six Hollywood movies, four full-length ballets, four Broadway shows and two figure skating routines. In 1992, Ms. Tharp published her autobiography Push Comes to Shove. She went on to write The Creative Habit: Learn it and Use it for Life, followed by The Collaborative Habit: Life Lessons for Working Together. 
 Students performing a Twyla Tharp work. Photo: Tony Russell
Tharp began her chat at the Athena Film Festival proclaiming that her mother, trained to be a concert pianist, was "amazing." Her mother moved her family away from the midwest, where they had been for eighteen generations, to Pomona, California to run an outdoor movie theatre. She managed her daughter's time strictly – "Up at 6am, baton twirling at 6:15..." – training her to experience the world in a sophisticated manner from the age of two. Growing up in a movie theatre, Tharp was often in the audience, observing what was really important to them....popcorn!