Related Features
Contribute
Your support helps us cover dance in New York City and beyond! Donate now.
A Day in the Life of William Moulton's Musical "R/evolution"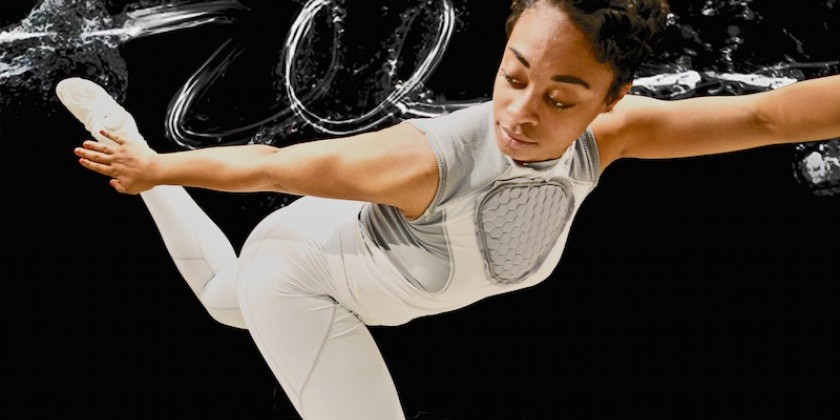 Robert Moss Theater
440 Lafayette Street
May 28-June 14
Thursday, Friday, Saturday shows at 7:30 p.m.
Sunday shows at 2 p.m.
Buy tickets here
Lyrics, Music, and Dance: William Moulton
Book: M.M. De Voe and William Moulton
Director: Richard St. George
Scenic Design: Scott Dahl
Lighting: Amith Chandrashaker
Costume Design: Ari Fulton
Assistant Choreographer and Dance Captain: Georgina Bates
---
Does the future scare you? It should if you've paid attention to any of the dystopian movies, books, and television shows that clog our media channels. The future they paint seems distinctly unpleasant — dismal, war-ravaged, and filled with evil, authoritarian governments. The cause of all this agony? Us. Through ignorance, carelessness, and passivity, humanity will wreak unimaginable horrors on itself.
R/evolution, a two-act musical with book by William K. Moulton and M. M. De Voe and lyrics, music, and dance by Moulton, tackles head on why, exactly, humans can't forge a brighter future than these nightmare scenarios. Moulton posits it is our emotions — not the safe, small ones like delight and annoyance but the big, all-encompassing ones such as rage and euphoria — that precipitate our past and future miseries. These feelings cause individuals and societies to act in reckless ways, our rational thoughts unable to quell our inner tumult. Moulton says, "Our own survival is in question. It will continue to be because of the crazy, emotional lives we live."
Photo courtesy of R/evolution
The musical takes place 150 years in the future, a time in which corporations have replaced governments. Fearing their feelings will lead to extinction, humans practice Psychothrobics, movement routines designed to regulate emotion. When one corporation clones a woman from 2015 who remembers her emotional past, two scientists enact a series of experiments that threaten the corporate hierarchy. R/evolution takes a biblical theme — the danger of knowledge — and puts it through a science fiction blender. It's Adam and Eve meets Frankenstein.
Moulton is careful to avoid the cliché of an evil corporation controlling its citizens. He opts to use a corporation in lieu of a government because as people become more peripatetic, geopolitical boundaries may dissolve, and corporations could become the primary organizing principle for society. He says, "Unlike governments, corporations have a bottom line: They must sink or swim." In R/evolution, the corporation has a noble mission — to save humanity from itself. This undertaking, while benevolent in nature, results in eradicating drama and passion. The consequence is humans who aren't quite human.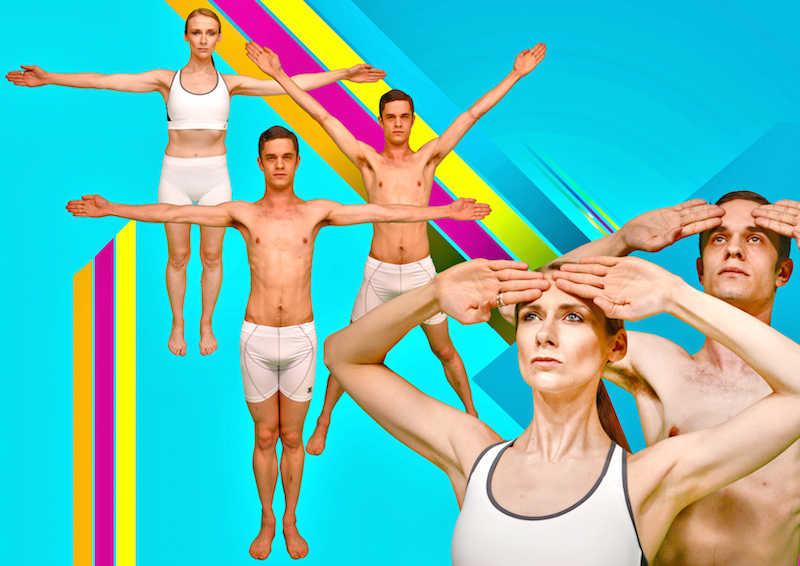 Photo courtesy of R/evolution
While the emphasis may be on the future, the structure is that of a traditional musical. The book propels the story, and the cast of 14 sings, dances, and acts their way through the multi-media production. Moulton, a professor of music for BFA and MFA students at Tisch School of the Arts, asserts the dance functions as "a natural tool and language" of the performers. As such, the choreography embodies the themes. When emotion overtakes reason, the movement transitions from edgy angularity with slashing arms and quick chaînés to soft, buttery undulations with sweeping balancés and wringing hands. The tonal electronic score charts the same progression, seguing from percussive rhythms to melodic consonance, from visceral physicality to emotive sensuality.
R/evolution lacks an overt agenda: It isn't suggesting reason should trump emotion or vice versa. Instead, it aims to prompt thinking about what role these impulses could and should play in our life. Moulton says, "It's not an either/or of rationality and emotion. As humans, we are naturally put in a position of chaos — both external and internal." How we choose to navigate this chaos is, perhaps, the narrative of the human race into which R/evolution hopes to add a chapter.