BAM's DanceAfrica 2015 Celebrates Brazilian Rhythms & African Roots with Bale Folclórico da Bahia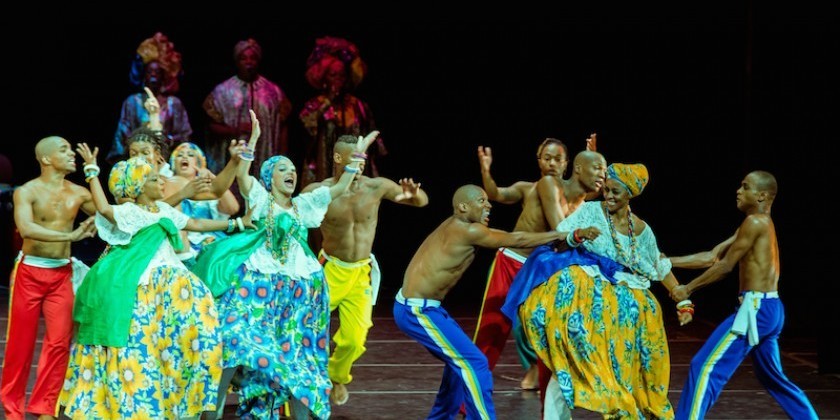 Also Featuring Brooklyn's BAM/Restoration DanceAfrica Ensemble & the Bronx-based Bambara Drum and Dance Ensemble!
Performances at:Brooklyn Academy of Music (BAM)'s Peter Jay Sharp Building, BAM Howard Gilman Opera House
May 22, 2015 at 7:30pm; May 23, 2015 at 2pm and 7:30pm; May 24-May 25, 2015 at 3pm
Artistic Director, Founder of DanceAfrica : Chuck Davis / Artistic Director Designate: Abdel R. Salaam
*This annual celebration, in its 38th year, also includes a Late Night Dance Party, FilmAfrica, and the DanceAfrica Bazaar, with  Special Dance Workshops Click Here for more info
---
"I felt it was asleep inside of me, then woke up."
That was how Walson Botelho, founder and general manager of Bale Folclórico da Bahia felt when he began studying folkloric dance at age 17 in his native Bahia, a northern state of Brazil.  "Even though I was born in Bahia, I never had an opportunity to see my own culture until then.  When I started to do that work, I wanted to be a part of it."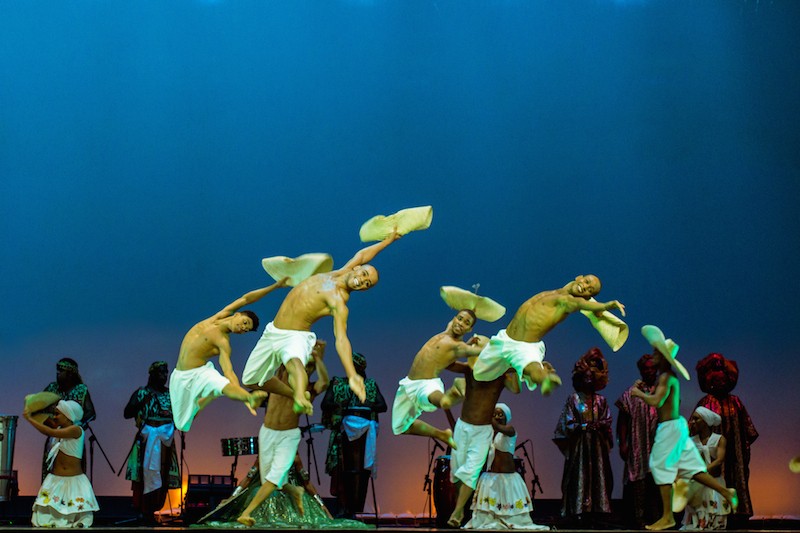 Bale Folclórico da Bahia, Photography by Wendell Wagner
Bale Folclórico da Bahia, the only professional folkloric dance company in Brazil, will perform for the first time at Brooklyn Academy of Music (BAM)'s 38th annual DanceAfrica festival from May 22-May 25, 2015. This year's festival traces the transatlantic roots of Brazil in its presentation.  The company will perform various Bahian folkloric pieces, including dances that honor deities known as orixas in the Afro-Brazilian spiritual practice called Candomble.
"When we go on tours, audiences may not have much information on Brazil.  They don't know how big the country and culture is," says Walson.  "What the company is showing from touring is the African origin of our culture.  Bahia is the capital of Salvador, and was the first capital of Brazil, for over 200 or 300 years.  Fifteen million slaves were brought to Brazil [during the TransAtlantic Slave Trade], and 80% of those slaves came to Bahia.  It [also] has the second highest black population in the world after Nigeria.  We are showing Bahian culture to the rest of the world."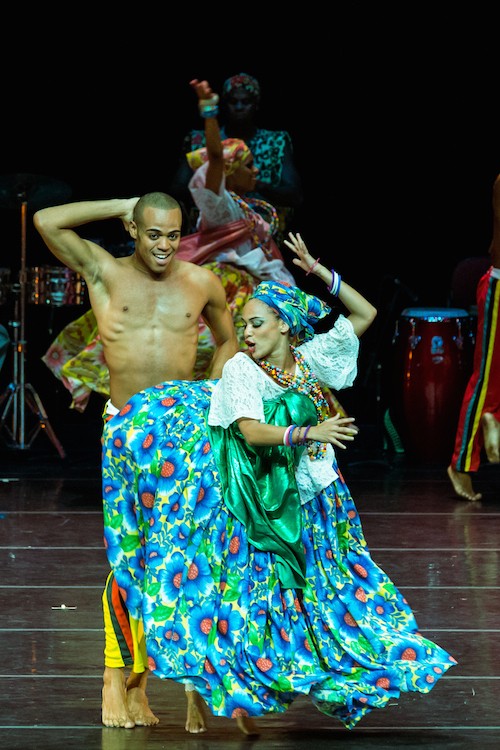 Bale Folclórico da Bahia, Photography by Wendell Wagner
The festival will also feature Brooklyn's BAM/Restoration DanceAfrica Ensemble, and Bronx-based Bambara Drum and Dance Ensemble. Bambara will make its fourth appearance in the festival's history this year, and plans to present several dances from West Africa, including a dance from Guinea called Kawa that has never been shown in the United States before.
"We fuse the African-American experience with traditional African dance," says Bambara's Artistic Director Jewel Love.  "I see dance as a science, a system.  We fuse the contemporary way of putting together pieces to make the traditional 'stage ready.' "
"I approach dance as a warrior," adds Jewel. "You have to go on with the warrior approach or else you'll get nothing. You have to work for it; it won't just come to you."
DanceAfrica Ensemble,  Photography by  Dino Perrucci
The company has a strong tradition of nurturing performers from youth to adulthood, and currently includes five members that Jewel has trained since they were children-one of whom is her daughter, Noelani Love.  
When asked why she has devoted her life to studying and performing West African dance, Noelani's response is, "A spiritual connection to something bigger than myself.  Learning a culture from my ancestors, and feeling connected to that.  The freedom…I feel alive, and it just feels right.  It's a feeling I can't put into words."
"I'm able to share it with others, and students who have no clue about West African folklore can open their eyes to something new," adds Noelani.  "It comes from my passion for it.  I'm able to pass it on to children, so that they can pass the information on to future generations and continue the legacy."
More Africa!
DanceAfrica outdoor Bazaar
Each year, the free outdoor Bazaar delights the large crowds with local and international vendors who transform the streets surrounding BAM into a marketplace of African, Caribbean, and African American food, fashion, artifacts, jewelry, and crafts. The bazaar also features entertainment for families and akes place on May 23 from 12–10pm, and on May 24 & 25 from 12–8pm on Ashland Place between Hanson Place & Fulton Street. Admission is free and hours are subject to change.
Late Night Dance Party
May 23 at 10pm
JUMP N FUNK with DJ Rich Medina
BAMcafé (30 Lafayette Ave, Brooklyn)
JUMP N FUNK is North America's original Afrobeat party. It was originated by DJ Rich Medina and dedicated to the late Nigerian icon Fela Anikulapo Kuti. Medina's aim is to raise global awareness for the genre while also driving home the party spirit. The event is free.
DanceAfrica Workshops
Nildinha Fonseca of Balé Folclórico da Bahia leads two dance workshops at Mark Morris Dance Center (3 Lafayette Ave). A family workshop for children and adults will be held on Monday, May 25, from 10–11:15am, followed by an adult workshop from 12–1:30pm for those with intermediate to advanced dance experience. Family workshop fees are $10 for adults, $5 for ages 15 and under, and the adult workshop fee is $12. These classes are co-presented by BAM and MMDG. Visit mmdg.org/school or call 718-624-8400 for details. Pre-registration is recommended.
FilmAfrica at BAMcinématek
This year's cinematic companion to the 38th annual DanceAfrica festival, in association with the New York African Film Festival, features films from Egypt, Cameroon, Tunisia, Kenya, France, South Africa, and Mauritania, with a special focus on Brazil.