The Dance Enthusiast Hits The Streets (Fashion Edition)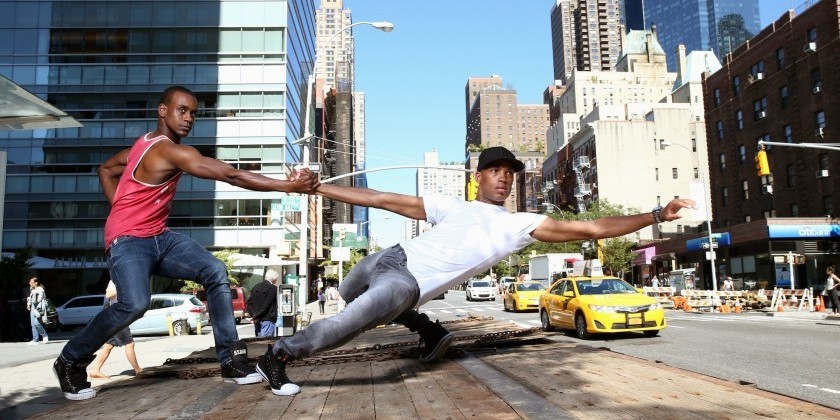 Diamonds and Dancers Are Brought Together for Forevermark's #HoldMyHandForever Social Media Project
Above photo credit: Kirven Douthit-Boyd and Antonio Douthit-Boyd (Alvin Ailey American Dance Theater). Photo by Matthew Karas
Frank Sinatra sang that "love and marriage go together like a horse and carriage" but a more apt simile might be that love and marriage go together like gold and diamonds. Forevermark, the diamond brand from The De Beers Group of Companies, which specializes in rare and responsibly sourced diamonds, celebrates the contemporary symbol of love — diamonds — by melding it to the most tactile demonstration of love — dance. The Dance Enthusiast hit the unveiling at Highline Stages to get the scoop on this coupling between dance and diamonds.
This year's campaign, hot on the heels after last year's success featuring Liam Scarlett's "Pas de Deux" shot at The Royal Ballet, showcases a commercial choreographed by Benjamin Millepied and a trove of splashy photos for social media. These pictures, curated by former Dance magazine editor-in-chief Wendy Perron, present on -and off- stage dance couples. The theme — #HoldMyHandForever — explores the potency of touch, particularly the visceral and emblematic connection of two hands clasping. Dance and diamonds make for a natural pairing due to the universality and timelessness of both.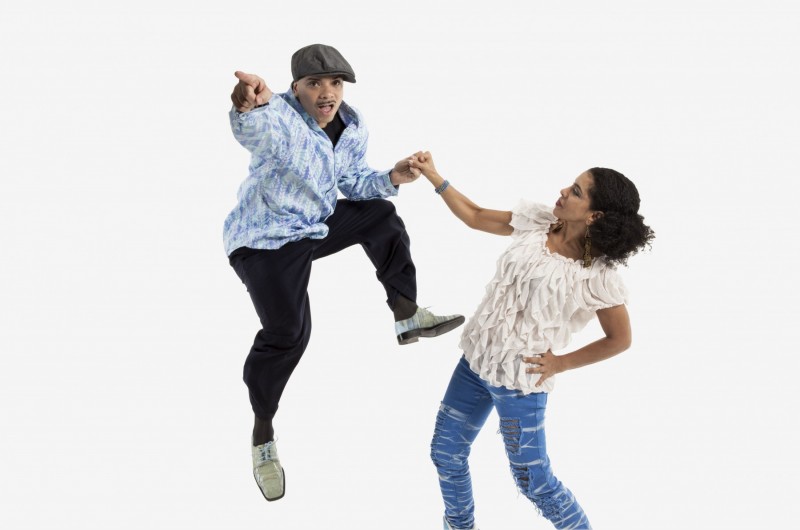 Kwikstep and Rokafella.  Photo by Julieta Cervantes
The commercial highlights a comely couple frolicking through the streets of Berlin. Millepied, mindful that his stars are models not dancers, keeps the steps simple: The lovers twirl and sprint down stairs, all the while never breaking their handhold. Cue your oohs and aahs: In the closing shot, the gentleman slides a diamond ring onto his lady love's finger.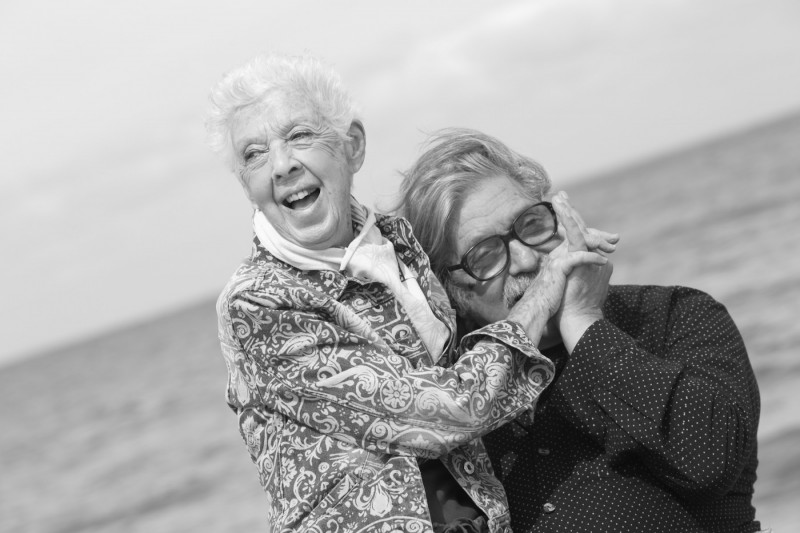 Valda Setterfield and David Gordon. Photo by Paula Court
The photographs for #HoldMyHandForever are shot by well-known dance photographers, which gives the pictures a vibrant intimacy. There's the predictable duet of New York City Ballet principals' Tiler Peck and Robert Fairchild, who married in June. Looking like a Gap ad, the fresh-faced couple hangs out on a bustling New York City block. Dancers with Alvin Ailey American Dance Theater, Kirven Douthit-Boyd and Antonio Douthit-Boyd, with only their hands gripped, stretch their bodies into a position of oppositional intensity. King and queen of hip hop, Kwikstep, bounding, and Rokafella, vamping, sizzle with confidence. The most resonant photographs spotlight post-modern pioneers David Gordon and Valda Setterfield, faces wreathed in wrinkles, eyes shining with affection, as they stroll hand in hand on a beach in Montauk. Their black-and-white pictures stress the legacy of true love — it's forever.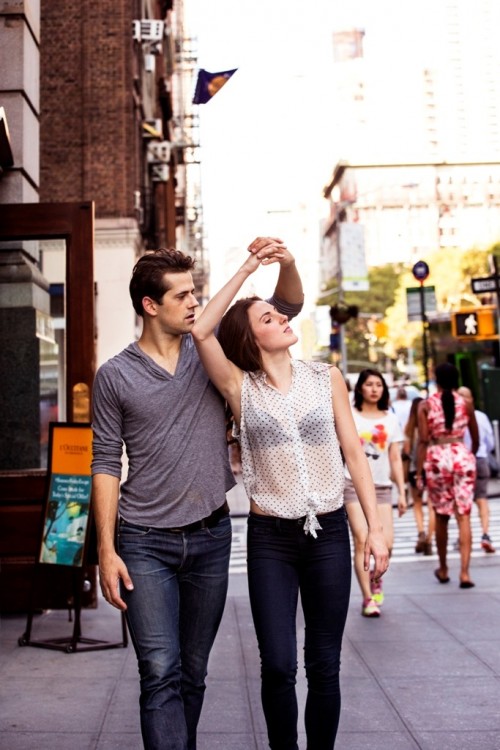 Robert Fairchild and Tiler Peck (New York City Ballet). Photo by Matthew Karas
We often think of dancers sweating it out in ratty practice clothing in a bare bones studio. Positioned against pedestrian environments though, these couples remind us, that for as superhuman as they appear onstage, offstage they are real people with individual takes on fashion. The duos go for a hip, casual vibe: jeans, sneakers, groovy tops, a hat or two. Even removed from their natural habitat, there's no doubt these couples could cut a rug with a moment's notice.  
Erin O'Grady, Forevermark's PR Manager, indicates that the company has a desire "to partner with experts who create beauty in their own world." As a result, the kinetic brilliance of both dance and diamonds is revealed.
About Forevermark's Responsibly Sourced Diamonds
Less than 1% of the world's diamonds can be stamped with Forevermark's unique identification number. Furthermore, the mines from which Forevermark sources their diamonds must go beyond The Kimberly Process, which prevents conflict diamonds from entering the market, and participates in community giveback programs. This ensures the legacy of a diamond extends far beyond its physical form.