Related Features
Contribute
Your support helps us cover dance in New York City and beyond! Donate now.
IMPRESSIONS: APAP Showcase at Peridance Capezio Center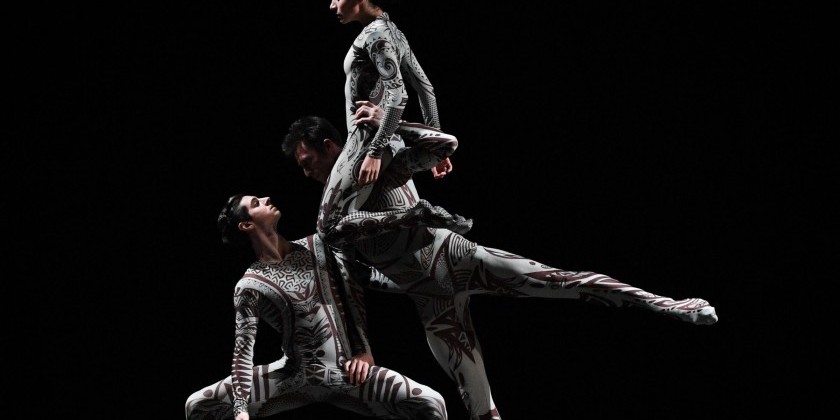 January 5, 2019
Performance: M/Motions-Manuel Vignoulle; Bodystories: Teresa Fellion Dance; Alessadra Corona Performing Works; FJK Dance; Azul Dance Theatre; QBC Company; Opus Dance Collective; Buglisi Dance Theatre; SueMo Dance Company; Abarukas; Peridance Contemporary Dance Company
---
During the first week of the year, New York City overflows with dance thanks to APAP (Association of Performing Arts Professionals). Theaters host everything from full-length works to brief showings. The APAP showcase at Peridance acts as a tasting menu with companies spotlighting excerpts and shorter compositions to whet the appetite of presenters and audience members alike.
Pieces swing from the jazzy New York! by Alessandra Corona Performing Works to the contemporary balletic (we)light by SueMo Dance Company, from the theatrical Butoh-esque Doublend by QBC Company to the visually captivating Approach by Opus Dance Collective. Eleven companies presenting eight minutes of work in an evening with no intermission can tax any viewers' eye, but several companies managed to stand out.
Abarukas at APAP Showcase at Peridance; Photo by FINI Dance
Themes of virtuosity run through the showcase. Although sophomoric in structure, FJK Dance's Echoes (excerpt), a meditative and sinuous male quintet, is articulate and masterfully danced. Evoking a temple ritual, fingers caress the air like smoke rising from a candle. In metallic silver-and-white costumes, the dancers of Azul Dance Theatre run, jump, and spin across the stage in Silver Quantum like constellations shifting across the sky. Captivating and intense solos morph into lighter, airier group work during Peridance Contemporary Dance Company's Dia-Mono-Logues.
A welcome respite from the plethora of works jam-packed with stellar technique and perpetual motion, Bodystories: Teresa Fellion Dance presents an excerpt of the rave-like reeling-healing. With convulsive jolts and weighted stomps, it hints at processing feelings of frustration and helplessness.
Strong standouts were works by M/Motions - Manuel Vignoulle, Buglisi Dance Theatre, and Abarukas.
The Salty Land by Yoshito Sakuraba, Artistic Director and choreographer of Abarukas, accentuates detail and passion. Quick, quirky arm gestures foreshadow surprising syncopations. Undulating torsos arrest in stillness before carving through space. The dancers toy with the music of Jóhann Jóhannsson in sophisticated phrasing reminiscent of Nederlands Dans Theater. Animalistic yet graceful, Eric Gil and Joseph Heitman highlight the intricate choreography with precision and abandon.
Unum choreographed by Virginie Mecene for Buglisi Dance Theatre unfolds as a gorgeous kinetic sculpture in slow motion. The trio of dancers — Abdiel Jacobsen, Jesse Obremski, and Ricardo Barrett — float into lifts and supported balances like seaweed drifting through water. A seamless space exploration, movements accelerate as arms and legs reach into the openings created by shifting bodies. Over, around, and through, limbs stretch and bend in symbiotic harmony. At the end, one dancer suddenly dives into an assisted arabesque, an arm pursuing the space just beyond reach as the lights fade in an image of unity within diversity.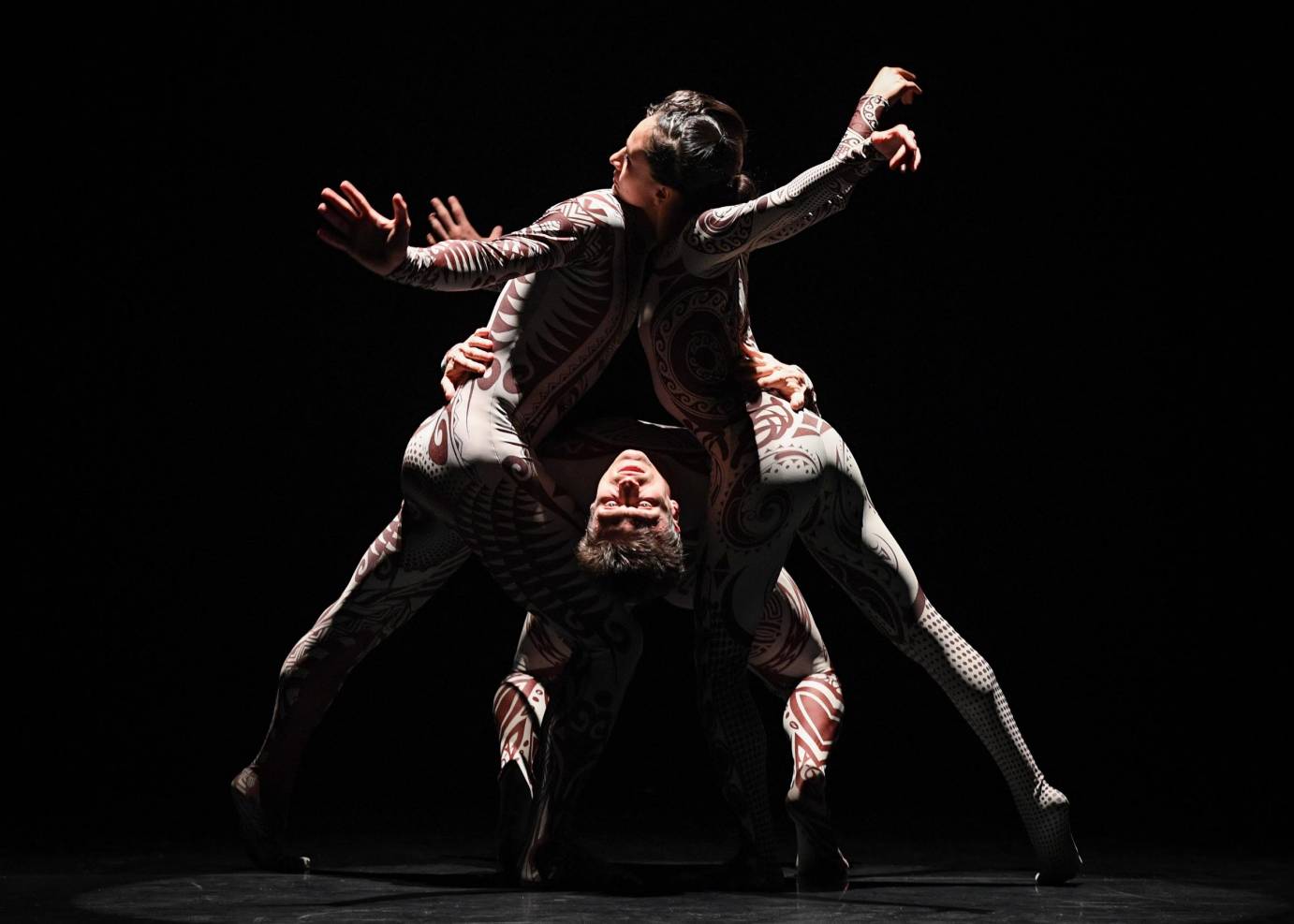 Manuel Vignoulle - M/Motions at APAP Showcase at Peridance; Jack Hartin Photography 
Manuel Vignoulle's Earth conjures up images of cells forming life by dividing and multiplying. A trio for Matteo Fiorani, Danica Paulos, and Vignoulle set to hymnal music by Deuter, bodies rotate around each other like planets. Their gravitational pull concludes in smooth lifts that belie the strength they require. With barely a tremble, Vignoulle supports Fiorani and Paulos in an embrace atop his shoulders as he orbits, a helix appearing before our eyes. In another moment, he carries them on his back across the stage, their legs protruding behind him.
If I were forced to use one word to describe Earth it would be alive. Gestures, facial expressions, dynamics: each element sustains the others. Gazes suggest an organism waking to consciousness for the first time. Hands that grasp each other speak of necessity, of evolution; one cannot advance without the aid of another. 
---
The Dance Enthusiast Shares IMPRESSIONS/our brand of review and Creates Conversation.
For more IMPRESSIONS, click here.
Share your #AudienceReview of performances. Write one today!