IMPRESSIONS: "… An Evening of HOPE," Featuring Works by Hope Boykin at the 92nd Street Y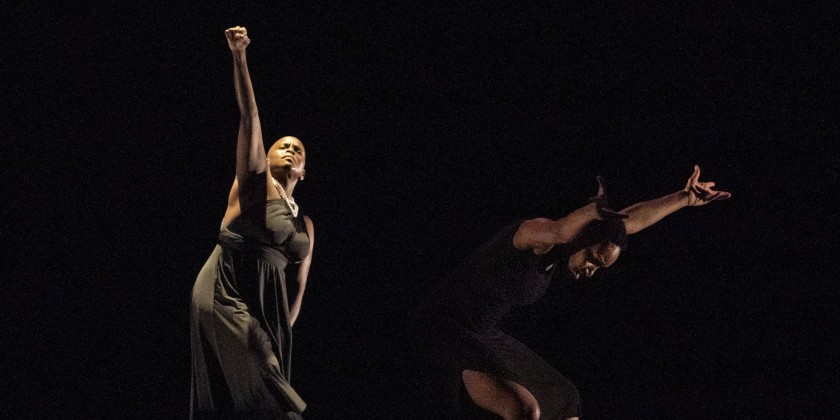 October 21, 2021
Choreography: Hope Boykin
Dancers: Patrick Coker, Alisha Rena Peek, William Roberson, Deidre Rogan, Martina Viadana, Terri Ayanna Wright, Hope Boykin
---
Hope is a gift that comes in many forms. For one night in October, it came in words, movement, and a person when 92 Street Y's Mainstage Series presented Hope Boykin. Part love letter, part living journal, Boykin invites us into her private world and offers us kinship.
If you're like me, you assume renowned artists who have reached epic career heights are blessed with unwavering confidence and relentless clarity. Boykin has danced for legends like Alvin Ailey American Dance Theater, Philadanco, and Complexions Contemporary Ballet. She is a Bessie Award-winning performer whose choreography has been commissioned by AAADT, Dallas Black Dance Theater, and Damian Woetzel for the Vail Dance Festival.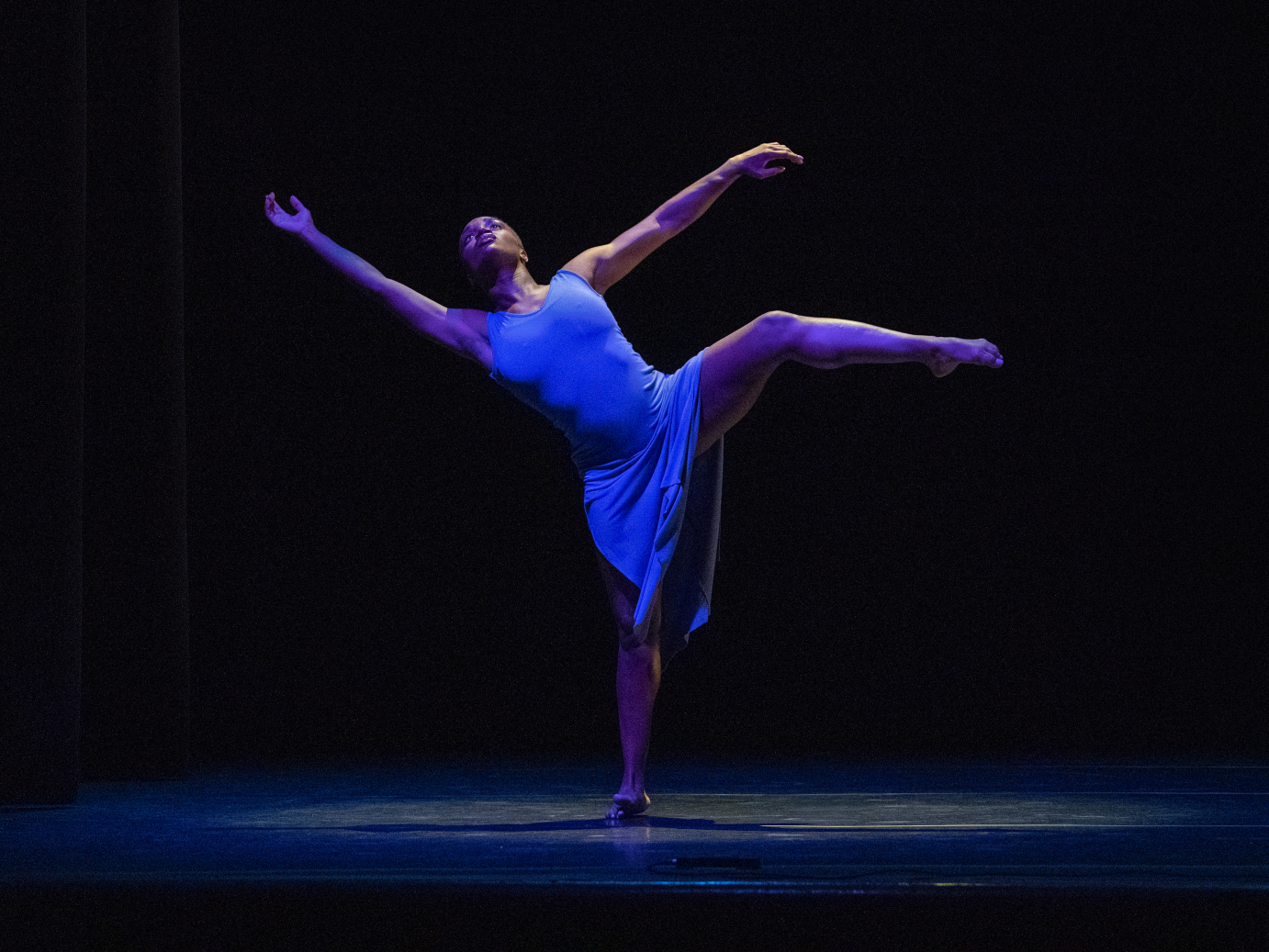 … An Evening of HOPE at the 92nd Street Y; Photo by Richard Termine
But she is also a woman with nagging fears, insecurities, and doubts, just like everyone else. "Am I enough?" Boykin asks in her opening reflection. As the evening unfolds, Boykin asserts, perhaps for herself—and us: "I must be enough for me before it even matters what you think. Don't you think?" Her vacillation is not only endearing, but refreshingly real. Themes of acceptance, uncertainty, and hesitation thread through the evening to weave together a relatable experience.
In Again, Ave (1998), dancer Deidre Rogan grapples to find her place. She stretches and recoils against the lush voice of Leslie Odom Jr. In 2010's No, Don't (Ne Me Quitte Pas) William Roberson and Patrick Coker battle to emerge from their separate spotlights. With pulsing contractions that burst into sailing turns, they fight to accept various versions of themselves. "Should I have loved my past self better?" Boykin asks. When Coker and Roberson emerge from their isolation and dance in unison, it feels like reconciliation.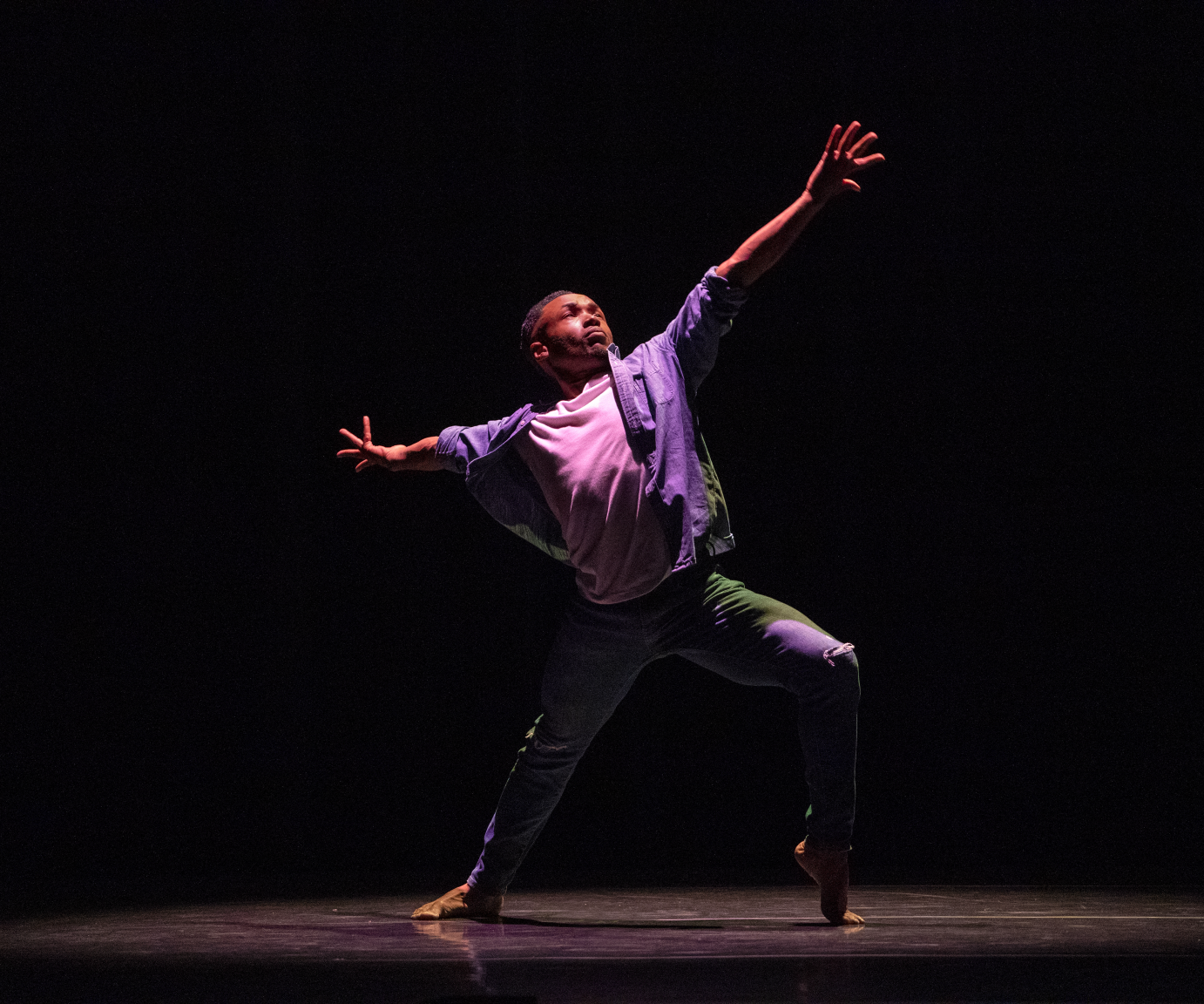 … An Evening of HOPE at the 92nd Street Y; Photo by Richard Termine
We hear more of Boykin than we see her. Her journal readings provide a path over which the choreography unfolds. When she appears in the 2020 film, About Her. Me, which Boykin also recorded and edited, the interplay between confidence and uncertainty is unmistakable. Her body undulates in meandering rhythms as if discovering itself in the moment to match her stream-of-consciousness writing. She muses on living in the world as a "human, bald, dark-skinned Black woman." She reminds us that, even when we put ourselves or others in boxes, we are constantly evolving, never reaching a fixed state.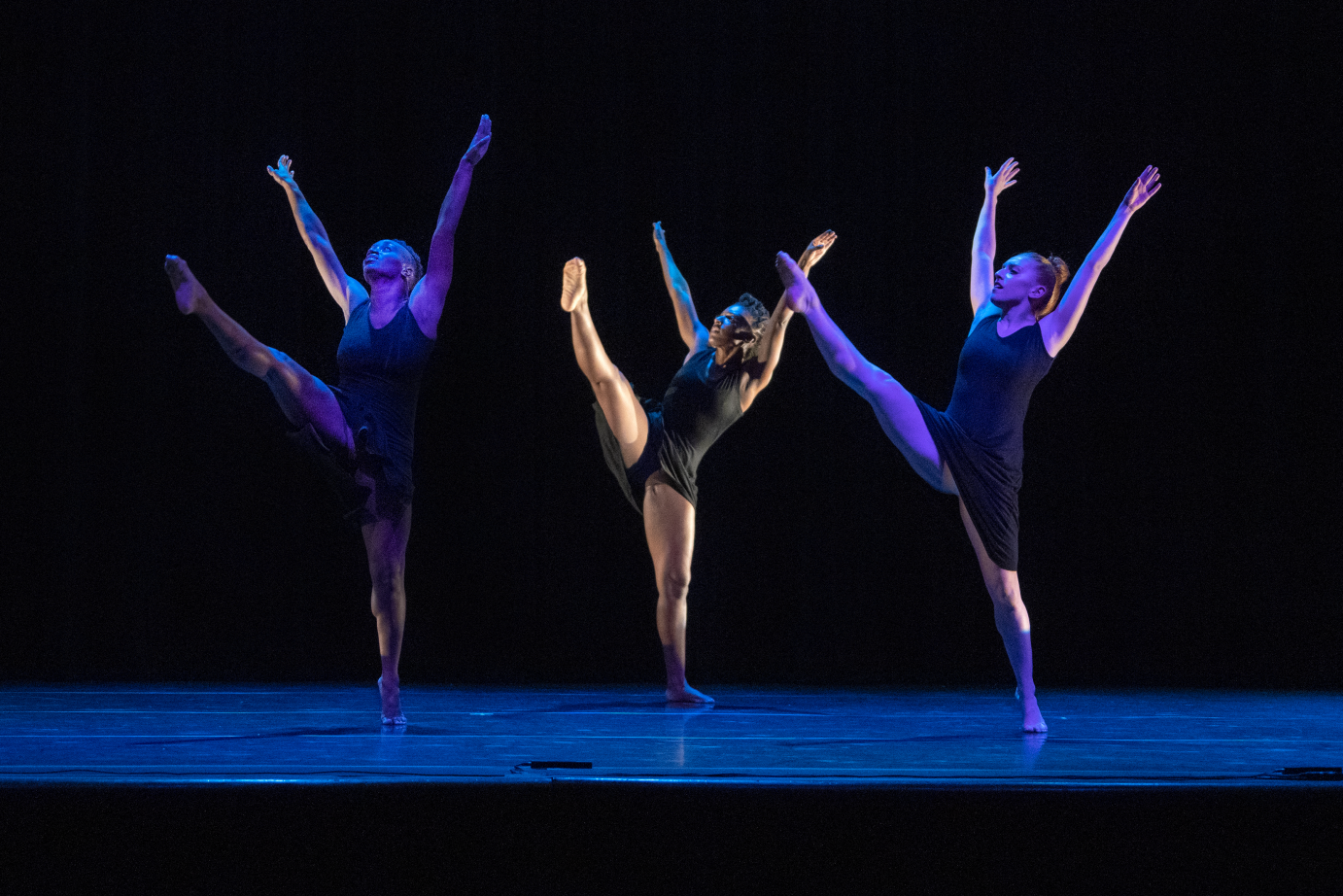 … An Evening of HOPE at the 92nd Street Y; Photo by Richard Termine
In Redefine US, From The Inside OUT, choreographed this year, Alisha Rena Peek, Martina Viadana, and Terri Ayanna Wright exhibit controlled abandon as they stretch in long lunges, then plummet to the floor. The choreography shifts between expansive and erratic with quirky syncopations that require skill and articulation. Boykin's text speaks of triumph over emotional lows and moving toward the unseen. "This journey is mine to take, and I'm taking my time. My lane is my own." With ecstatic clapping and sky-grazing kicks, each dancer showcases their unique strengths in solos. Later, they come together in moments of calm unison. Boykin joins Peek, Viadana, and Wright on stage. The women throw their arms heavenward in gratitude for the struggle, the weakness, the joy, and the triumph. At the end, we witness a woman integrated yet still moving toward her ever-expanding truth.
… An Evening of HOPE at the 92nd Street Y; Photo by Richard Termine
During a post-performance discussion with longtime colleague Matthew Rushing, Boykin describes her choreography as a composite of the various artists she has worked with. While her movement style is not groundbreaking, it is distinctly her own with subtle texture and pleasing variance. She is an artist digesting information and presenting a unique perspective.
Her generosity and vulnerability astound when she says she doesn't like all her work. "Did I include enough floorwork, is it the right floorwork, are there enough pirouettes?" she wonders. She admonishes herself not to compare her voice to others and admits she promptly forgets as she delves into a new work.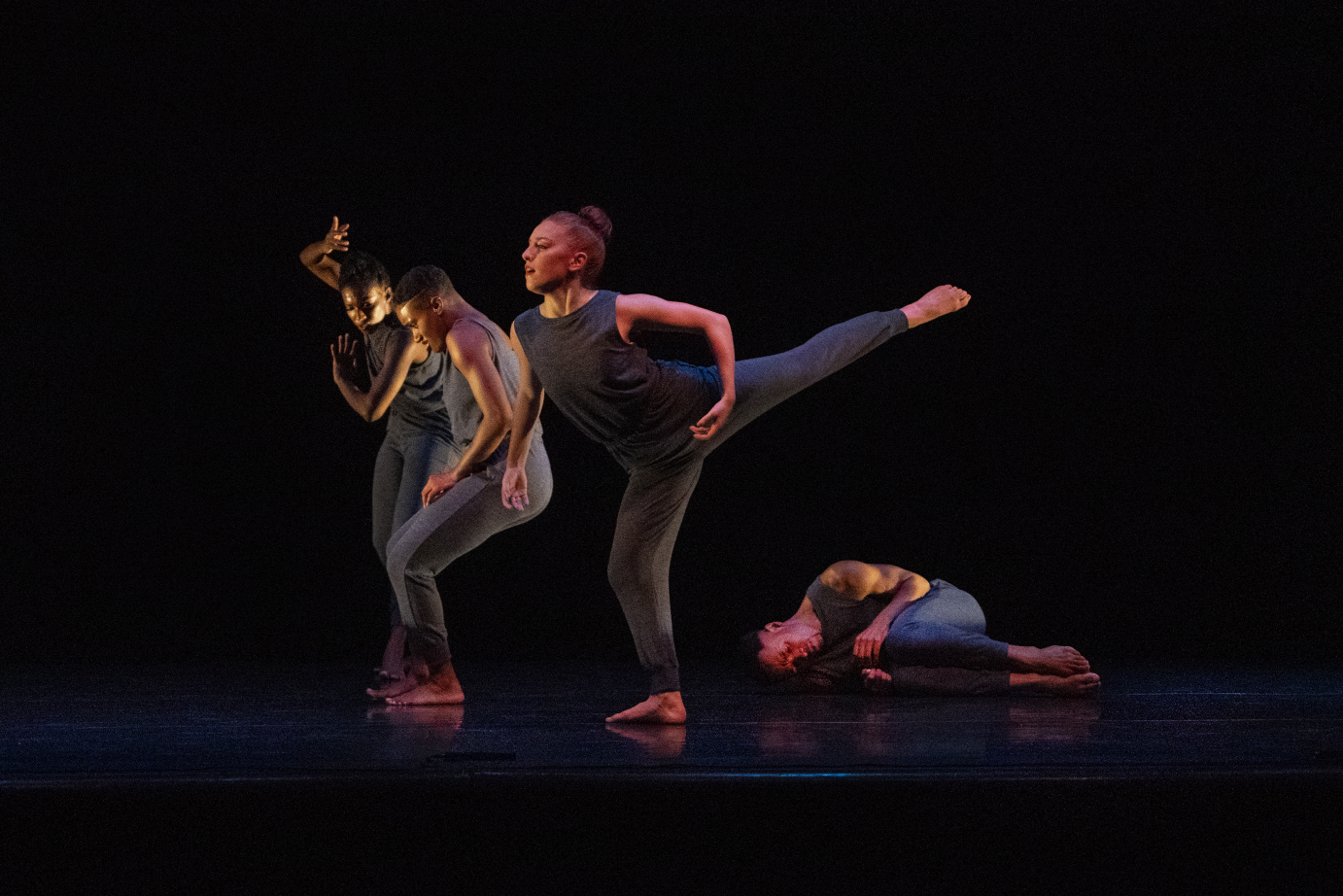 … An Evening of HOPE at the 92nd Street Y; Photo by Richard Termine
An Evening of Hope left me with just that. But also, with inspiration and peace. If she can navigate the churning waters of despair and emerge with faith, I can too. And that is a wonderful gift to receive.
---
The Dance Enthusiast Shares IMPRESSIONS/our brand of review, and creates conversation.
For more IMPRESSIONS, click here.
Share your #AudienceReview of performances. Write one today!
---
The Dance Enthusiast - News, Reviews, Interviews and an Open Invitation for YOU to join the Dance Conversation.