IMPRESSIONS: The 46th Annual Dance on Camera Festival Shorts Programs at the Walter Reade Theatre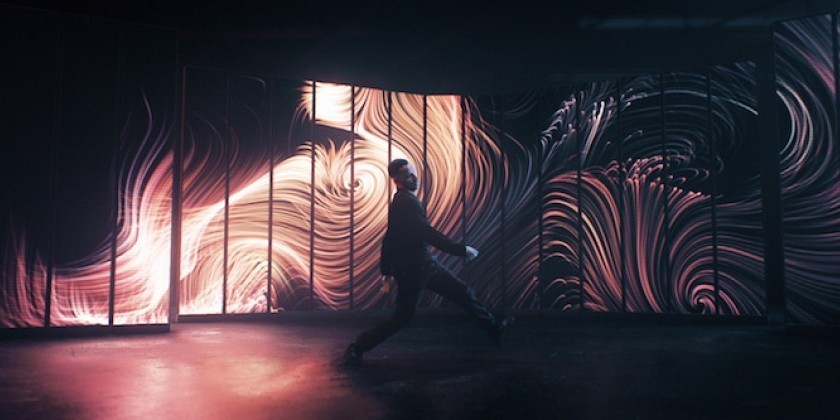 Organizers: Dance Films Association and Film Society of Lincoln Center
Date: July 21 & 24, 2018
---
Clearly what the dance community seeks most from a dance film festival, particularly the oldest one in the world, is an outlet for their shorts. The two shorts program in the 46th Dance on Camera Festival presented at the Walter Reade Theatre in Lincoln Center, organized by
Dance Films Association
and the
Film Society of Lincoln Center
, featured 23 films chosen from 225 submitted shorts. The rest of the 75 entries were documentaries presented over the course of the festival July 20 - 24, 2018.
---
Among the standouts in the shorts were: 
Barney Cokeliss' "Night Dancing"
TIME REVERSAL SYMMETRY
Evann Siebens, USA, Canada, 2018, 8m
This amusing, often split screen film in 16mm black and white and color was inspired by a commission from TRIUMP Canada's national laboratory for particle and nuclear physics. The filmmaker, a former ballerina, takes center stage as a pedestrian with a broom and her dog, Pina Bausch, named in honor of the late German choreographer. In her words, "I've attempted to use dance, movement and media to visually exemplify how neutrinos 'oscillate' between flavors when they travel. I like the multiple meanings behind the term 'time-reversal' and what that means for the aging technology of 16mm film, as well as the aging female body."
HYPRA
Tim Jockel, Germany, 2018, 3m
Moving in front of a curved line of poles Majid Kessab triggers first light, then an explosion of digital art that transforms the simple set with the bravura of lightning. This creation by Tim Jockel has won 16.6 views on Vimeo.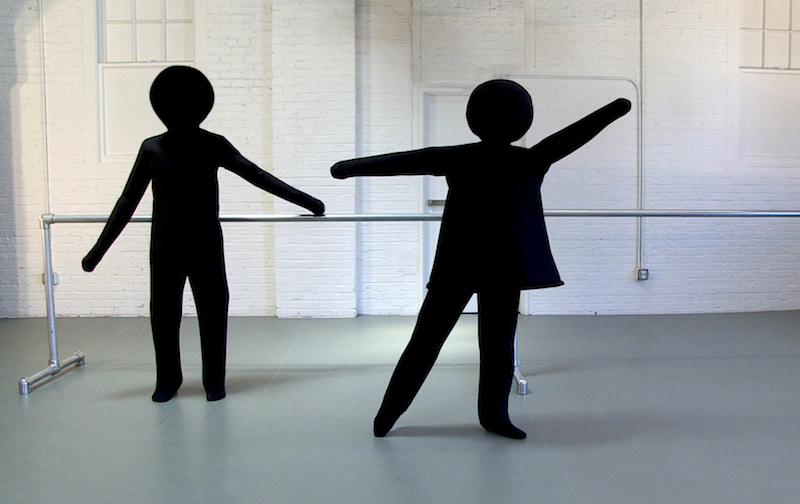 Mitchell Rose's "The Icons"
NIGHT DANCING
Barney Cokeliss, UK, 2016, 6m
Somehow the Brits know how to combine story and dance. In six minutes, we are pulled into the mind of Bob who nightly sees a young dancer outside his window. Transfixed, he discusses this recurring vision with a psychiatrist, until one night in the street his hand brushes against that of the dancer.
THE ICONS
Mitchell Rose, United States, 2017, 4m
The Woody Allen of dance films, the prolific Mitchell Rose makes us appreciate the graphics for women and men that mark public restrooms, walk signs, etc., as triggers for our imagination, as he sets these icons in motion in a variety of comic circumstances.
Ned Farr's "Vola"
SCULPT THE MOTION
Devis Venturelli, Italy, 2017, 6m
A film for anyone who admires the dance of leaves wafting in the wind against an urbanscape. The stars of this film are giant metallic strips, occasionally directed by people running inside them, billowing, racing, and sneaking around corners.
VOLA
Ned Farr, United States, 2017, 6m
A product of Experimental Film Virginia, a film festival/artist residency where the films are made and immediately screened, VOLA succeeds in creating a strong emotional thread between a man and a woman trying to polish a jump/catch, a sense of inevitability, with startling cinematography.
The Dance Enthusiast Shares IMPRESSIONS/ our brand of review and Creates Conversation.
For more IMPRESSIONS, click here.
Share your #AudienceReview of performances for a chance to win a prize.