IMPRESSIONS: Ayodele Casel and Arturo O'Farrill at the Joyce Theater
September 24, 2019
Choreographer: Ayodele Casel; Assistant Choreographer: Torya Beard
Composers: Arturo O'Farrill, Madacaz Music, Juan Tizol, Bebo Valdes, Charles Mingus, Dave Brubeck and Paul Desmond, Wayne Shorter, Ana Tijoux
Musicians: Keisel Jimenez, Zack O'Farrill, Ivan Renta, Bam Bam Rodriguez, Kali Rodriguez-Pena
Dancers: Ayodele Casel, Naomi Funaki, Luke Hickey, Andre Imanishi, Dre Torres
---
While youth may be wasted on the young, not so with Ayodele Casel and her four dancers! They exude energy and exuberance; their sound is crystal clear; they radiate joy. The natural pairing of Casel with Grammy-winning jazz musician and composer Arturo O'Farrill works without a doubt and leaves you imagining how this collaboration could develop. The ten-piece program was so dense with ideas that an audience could easily return and experience the concert differently.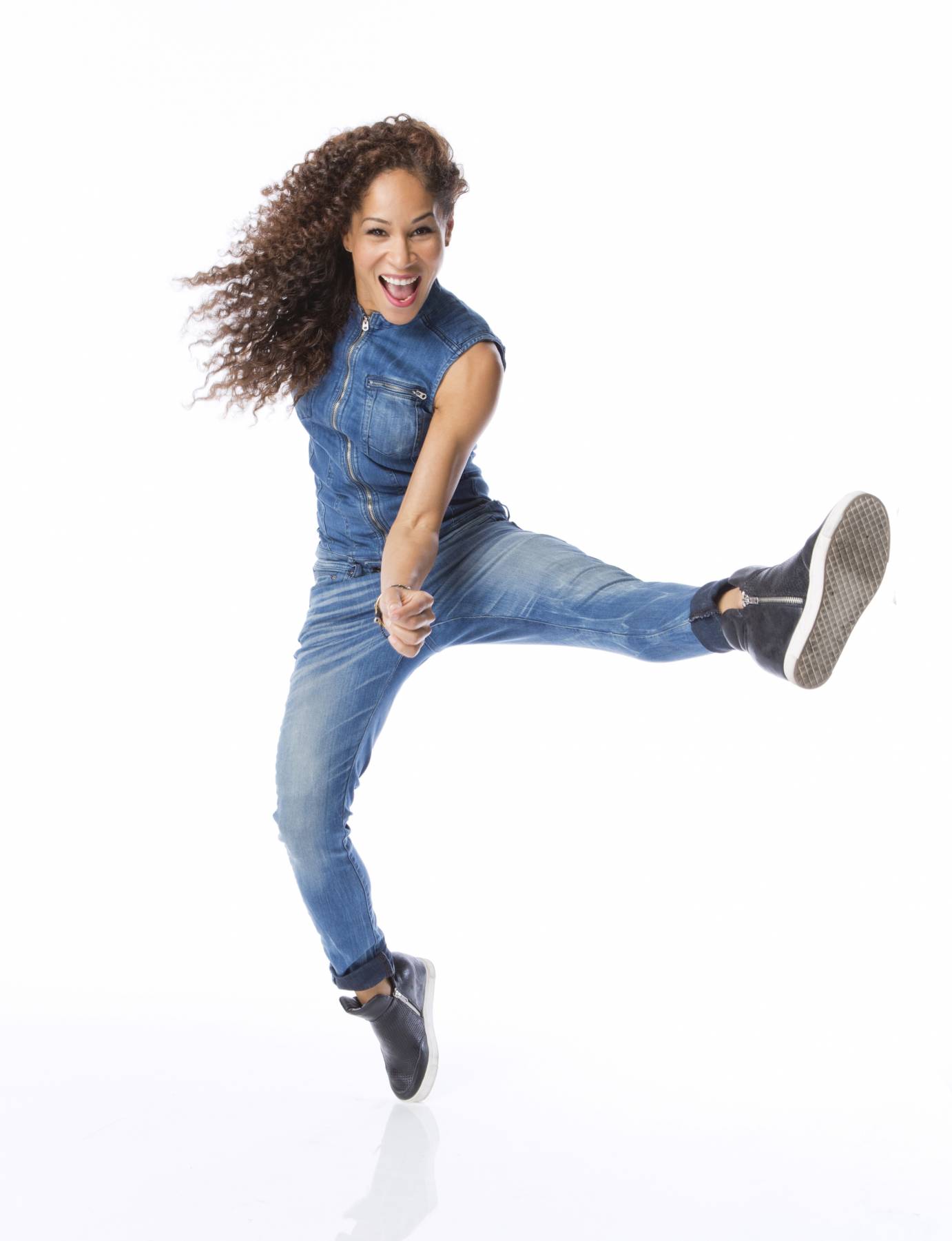 Ayodele Casel; Photo by Michael Higgins
A tap floor set up on the stage for sonic balance becomes a drum as the dancers perform short solos or group works and then disappear in the wings. Casel's style is effortless with flamenco's downward dive, either hitting the heel or woodpecking the tip of the toe. Andre Imanishi taps with more drive while Naomi Funaki is the most playful, but they all have Casel's limpid sound, speed, and graceful carriage.

While the music changed from salsa, rhumba, and danzón to modal jazz and stride piano, the tap choreography often maintained the constancy of a waterfall punctuated with occasional raindrops or twigs. Sometimes, the dancers repeated a pattern together enough times so that the audience could effectively sing along.
 
When Casel took a pause to speak about her background in tap, you understand why her one-woman show While I Have the Floor was so successful. She has the emotional, dynamic, and rhythmic nuance of a storyteller, and she beams with such generosity that every heart melts. In Audrey, she and her dancers tapped while guest artists from A BroaderWay Foundation's Leader-in-Training program took a microphone individually to affirm themselves.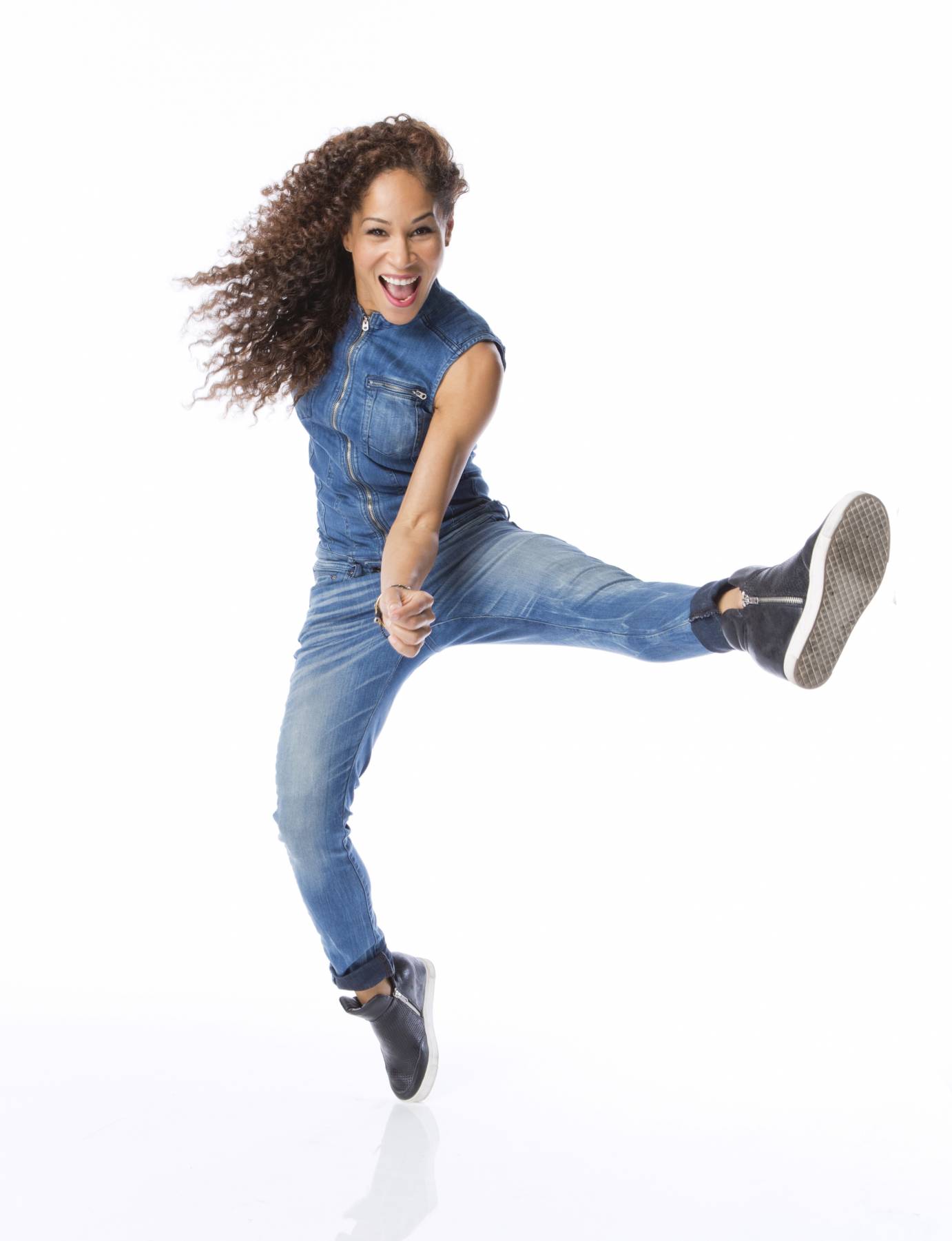 Ayodele Casel; Photo by Michael Higgins
O'Farrill explains the situation well in his Artist's Statement printed in the program. "I see movement in every note I play or compose. Ayodele makes music with her feet and her entire body. In some ways, this is the perfect relationship because she's a musician, and I'm a dancer."
 
The audience couldn't wait to jump to their feet to express their gratitude.
---
---
The Dance Enthusiast Shares IMPRESSIONS/our brand of review, and creates conversation.
For more IMPRESSIONS, click here.
Share your #AudienceReview of performances. Write one today!
---
The Dance Enthusiast - News, Reviews, Interviews and an Open Invitation for YOU to join the Dance Conversation.