Impressions of Ballet Hispanico at The Joyce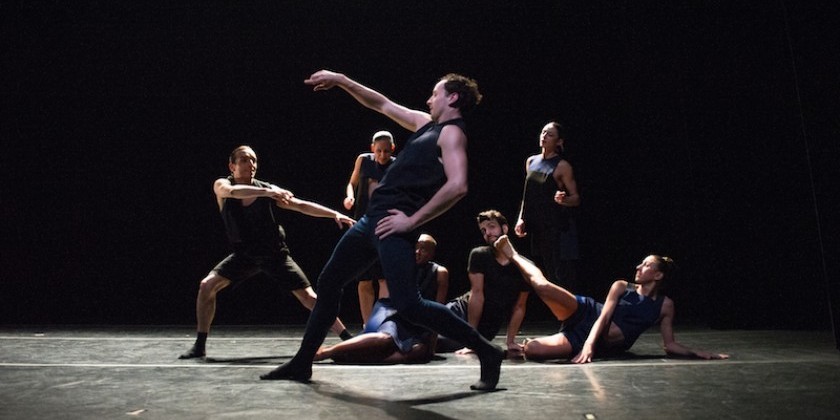 Impressions Of: Ballet Hispanico The Joyce Theater: April 25, 2015 at 2pm
Presented By: The Joyce Theater
April 25, 2015 at 2PM
Artistic Director: Edaurdo Vilaro
The Company: Lauren Alzamora, Christopher Bloom, Martina Calcagno, Jamal Rashann Callender, Shelby Colona, Kassandra Kruz, Melissa Fernandez, Mark Gieringer, Mario Ismael Espinoza, Min-Tzu Li, Johan Rivera Mendez, Christopher Hernandez, Joshua Winzeler, Jessica Alejandra Wyatt, Kimberly Van Woesik
---
Relationships and their complexity were the theme of Ballet Hispanico's final Saturday matinee performance, and how wonderful it was to witness this company's versatility and panache, which has largely been fostered by Artistic Director Eduardo Vilaro's leadership since he came into his position in August 2009.
Sombreismo, choreographed by Annabele Lopez Ochoa is inspired by the surrealist world of Belgian painter Rene Magritte, known for challenging viewers' preconceived notions of reality in his work.The dance explores the weight of identity while showcasing an alluring mix of technical prowess, salsa moves, and fluid movement that fuses balletic and modern dance.  Beginning with a male dancer wearing a bowler hat, five men soon appear (also wearing bowler hats) to join the dance. The all-male cast easily switches from side-to-side sways — as if leading a partner in a social dance — to leaps, and acrobatic flips. At the conclusion of a meditative interlude, one dancer drags another, who happens to be wearing six bowler hats, offstage. All those hats on one head seem to imply the weight of society's expectations regarding manhood. Sombreismo concludes vibrantly, as the men freely toss their hats into the air, removing whatever burdens encumbered them.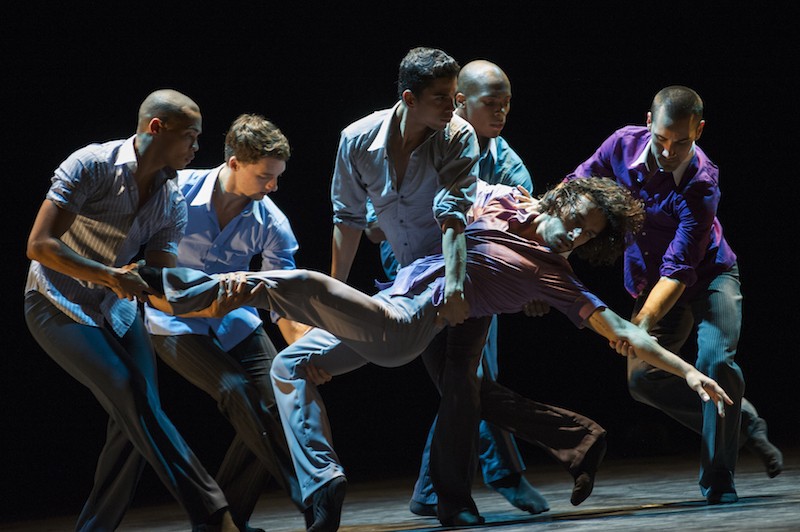 Sombreismo, Photo: Paula Lobo
Conquer, a world premiere choreographed by Miguel Mancillas, features couples who push and pull at each other. Mancillas investigates the manner in which people seek to conquer spaces and people, and the Ballet Hispanico dancers beautifully execute this concept. They hurl their bodies into one another landing in various precarious lifts. Often bodies are slung over the shoulders of other dancers. At one point, a dancer occupies one side of the stage with the company stationed on the opposite end. The group moves between quick runs, floor work, and strides toward the lone performer, desperately  wanting to overrun his arena. Mintz-Zu Li particularly stands out here, displaying a wide range in her technical facility, and moments of distress and frustration in her facial expressions and execution of the movement. Sadly, the stagnant music by Ricardo Leon is no match for the dynamic choreography.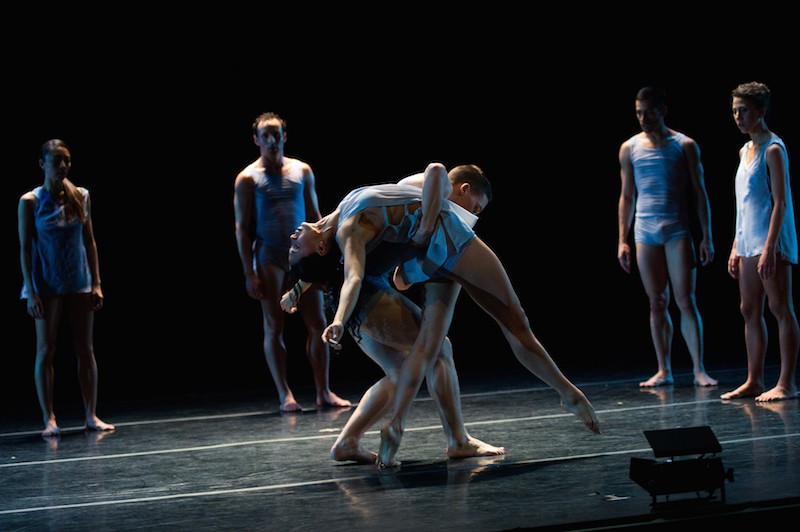 Conquer, Photo: Paula Lobo
El Beso, choreographed by Gustavo Ramirez Sansano, delves into the nuances of kissing. Various types of kisses are analyzed: from the casual pecks on cheeks, seen as greetings; to flirtatious, sexy exchanges as dancers roll their hips toward one another; to the deep, sensual caresses between couples. Culminating with a lively section in which the dancers perform fast-paced movement that responds sharply to accents in the music before resuming giving one another kisses frantically en masse, El Beso proves to be a great show closer.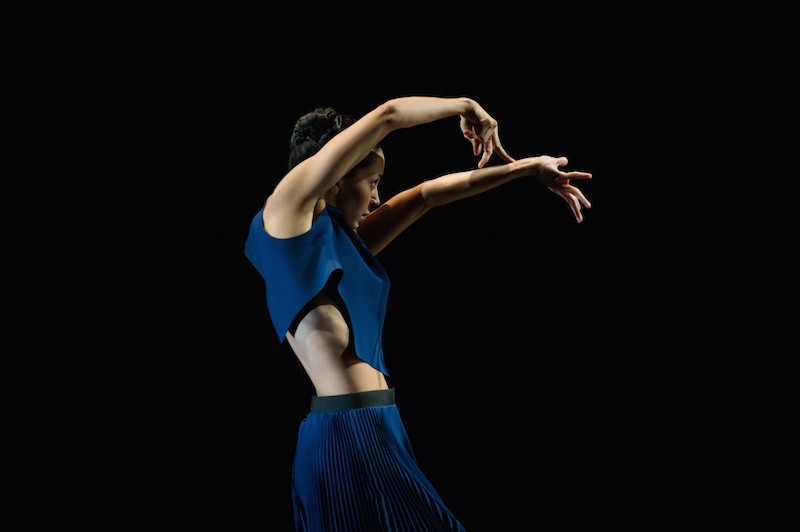 El Beso, Photo: Paula Lobo
A diverse repertory that demonstrates the skillfulness of the dancers, the talents of the choreographers, and a wide range of stories that reflect Latino culture today are what make Ballet Hispanico a breathtaking company to watch. Under Vilaro's directorship, we will most certainly continue to witness the company's growth in popularity as they continue to push boundaries and explore new territory.