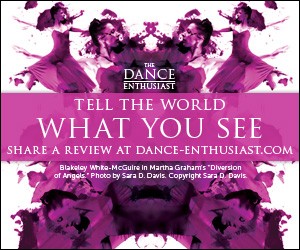 Related Features

IMPRESSIONS: "Crutch," a Documentary about Bill Shannon by Sachi Cunningham and Chandler Evans, Premiering at DOC NYC
Production and Direction: Sachi Cunningham and Chandler Evans (aka Vayabobo)
Executive Producers: Stephen Nemeth; Michael Levin; Billy Graves; Sarah Evans
World Premiere: DOC NYC
Runs November 11-19, Get Your Tickets HERE
---
The first half of Crutch — co-director/producers Sachi Cunningham and Chandler Evans' documentary about the multi-disciplinary artist Bill Shannon — unfolds exactly as you expect. Talking heads of Shannon's friends, family, colleagues, academics, and himself are spliced among old photographs, home videos, archival recordings, and clips of him teaching at a camp for children with Legg-Calvé-Perthes disease. The peaks and valleys of his life come into vivid relief, evoking a fierce, visceral response. Then, the film swerves. As it catalogs Shannon's performances as a street artist, you realize that Crutch may be about him, but it's also about us. Beneath its surface lays a strong critique of you, me, and all the ways we interact with individuals who have disabilities. 
Photo courtesy of Crutch
Crutch refers to both Shannon's nickname and the mobility devices he employs, often in tandem with a skateboard, to propel himself through time and space. As a youngster, he was diagnosed with Legg-Calvé-Perthes disease, which causes osteonecrosis of the hip. He used crutches and braces for years until, when a teenager, his bones hardened, and he was able to ditch the aids. 
A kid of the '80s, he gravitated to the twin passions of the time: skateboarding and breaking. "I went straight from learning how to walk to learning how to moonwalk," Shannon said. As for skateboarding, he stated, "It changed my life in one day." Enamored by both, he was devastated when he started using crutches again because of the searing pain. "It was really, really, really heartbreaking to tell him that he had to go back on crutches," his mother, Randa Shannon, said.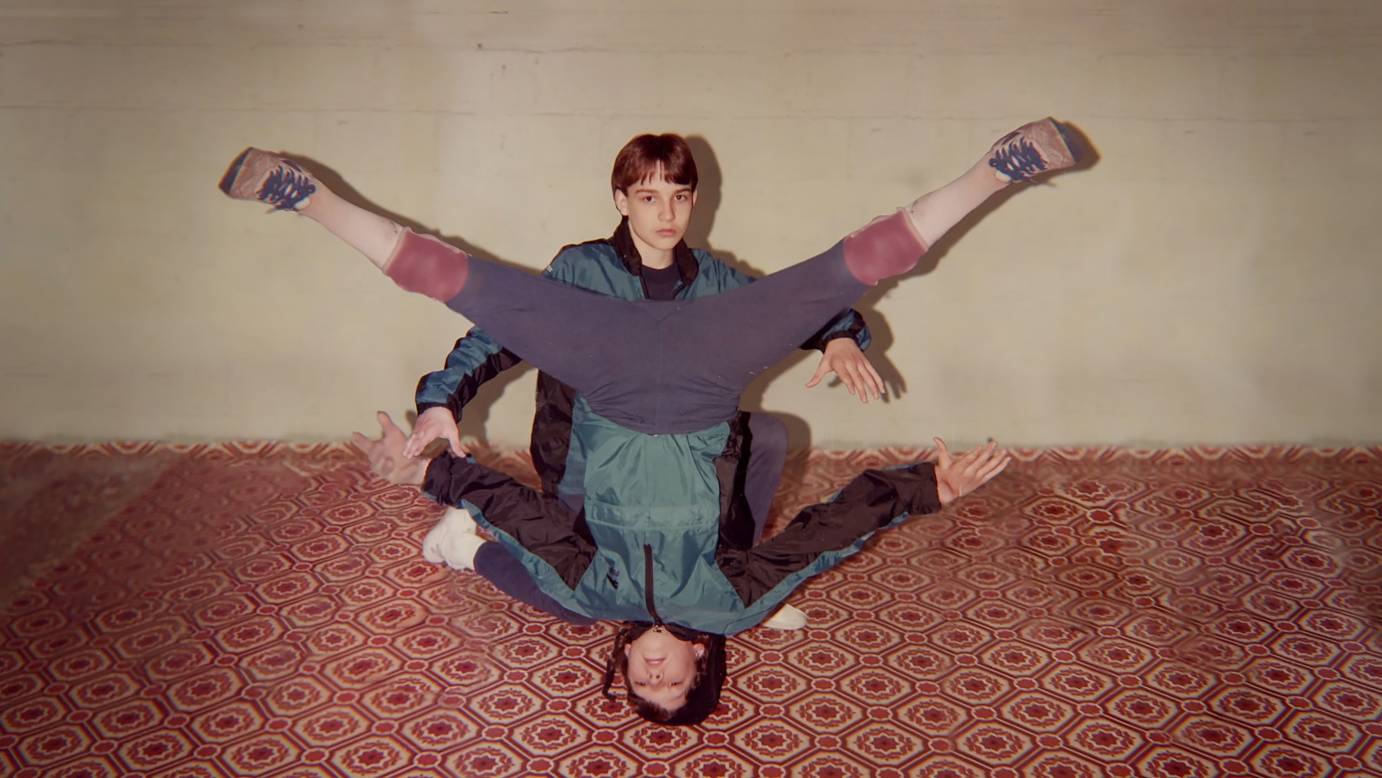 Photo courtesy of Crutch
After attending School of the Art Institute of Chicago, Shannon moved to New York and immersed himself in the underground dance scene. He went to clubs while originating a movement style that incorporated his crutches. It was a painful, painstaking process, the moments of flying interrupted by those of falling. Ultimately, breaking, hip-hop, and soft-shoe conspired into a slinky, slip-slidey swirl that would crescendo with him bounding upward, his body crimped around or on top of a crutch. But this ingenuity didn't result in other dancers kowtowing to him. "There's no way Crutch got a pass," said friend and fellow breaker David "Cyclone" Fogler. "There's no way it was easier for him to get recognition or props."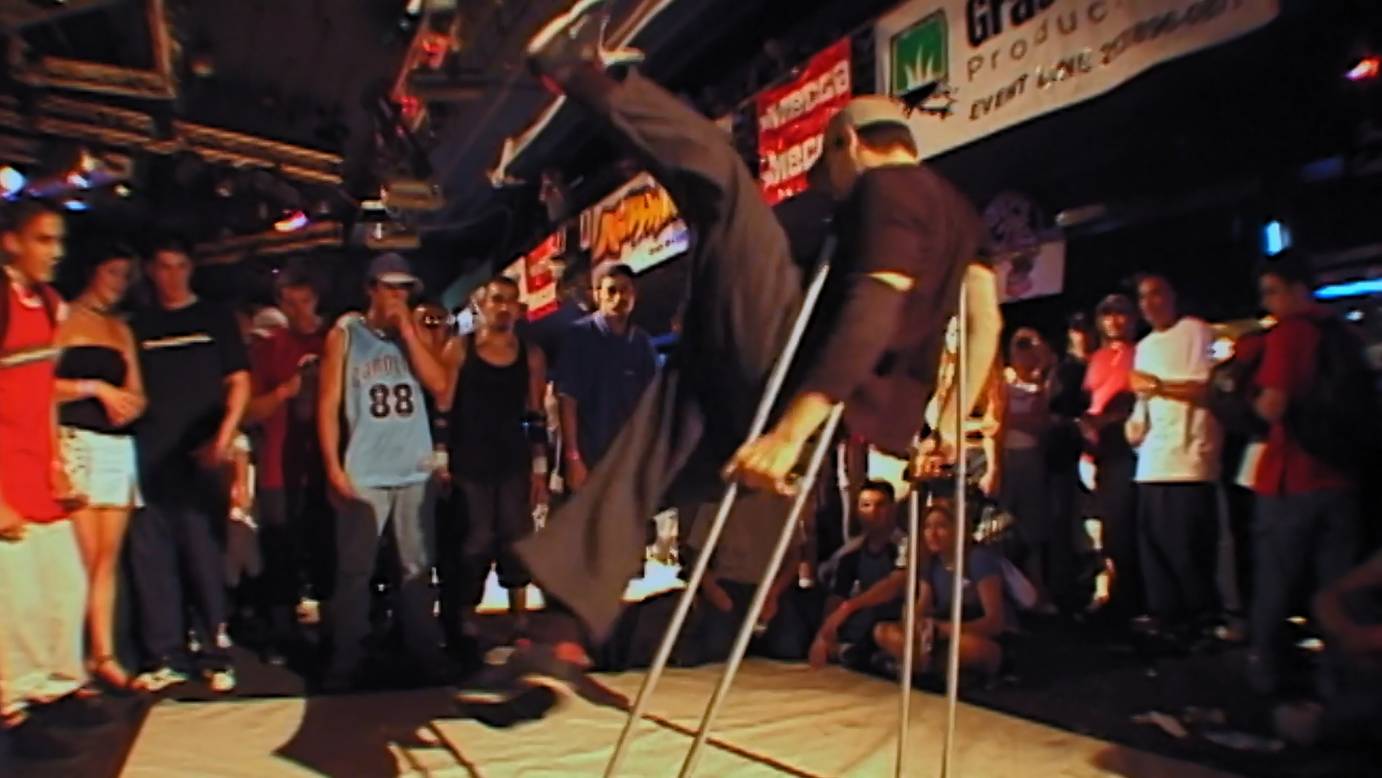 Photo courtesy of Crutch
Shannon began to make art but smacked into critical disdain. In 2001, he said, "There's no way in the dance world that I'd be considered a dancer. I will always be looked at as an anomaly." Although he felt "profoundly misunderstood," he kept going because, as he put it, "Dancing is in your head. No matter how healthy you are, your body is limited. Once you get that through your head . . . you're pretty much free as a dancer." 
Audiences cottoned on, particularly after the premiere of 1999's The Art of Weightlessness. As one of the pioneers reshaping the circle of the club into the rectangle of the stage, his aesthetic melded hip-hop with abstract art. Soon, he began globetrotting, and Cirque du Soleil hired him to choreograph two numbers for Varekai. 
Photo courtesy of Crutch
Still, he struggled to win over critics. "There were some good reviews, but the dance world was like, 'Aw, isn't that cute? He does the breakdance on the crutches," he explained. Unlike other artists, who received questions and commentary about their creative choices, the words written about him and his work often centered on his disability. After his show Sketchy was panned and he made several lifestyle changes (wife, kids, Pittsburgh, urban farming), he returned to solo work where he could interrogate random interactions with people. "I'm just a performing artist in the street; it feels natural to me," he said. 
Although (obviously) Shannon dominates the full narrative of Crutch, this is where the film's gaze shifts to us — the voyeurs who are as much part of the street pieces as Shannon is himself. When he began these spontaneous interplays in the early '90s, he would caper through a tangle of streets before plunging to the ground, a hidden camera recording everything. Folks — interpreting their actions as compassionate — would try to right him to vertical although he didn't request their assistance.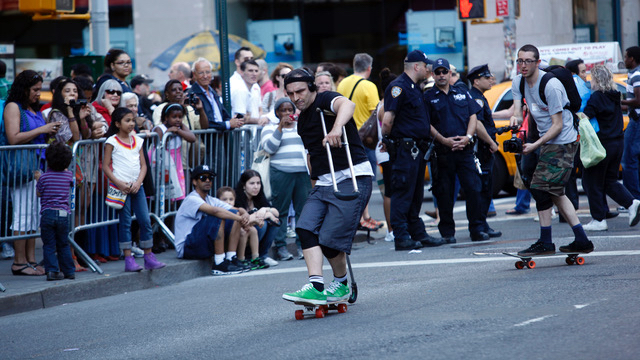 Photo courtesy of Crutch
The impulse to make works like these stemmed from relearning how to interact with non-disabled people. "I was dealing with the same expressions on people's faces again," he explained. Rosemarie Garland-Thomson, Professor Emerita of English and Bioethics at Emory University, expressed, "One of the most difficult things about the transition from the status of non-disabled to disabled is figuring out how to manage the awkwardness of encounters between themselves and non-disabled people." 
Each street piece became a response to the one before it as he gradually dissolved layers of manipulation. In 1993's Chicago, he made folks fail at helping him. During the filming of Regarding the Fall (1994), a cabbie ran over his skateboard, which left him desolate. After repeatedly plummeting to the ground, he surrendered to the help from others. "I don't want to mess with people. I just want to express these feelings," he said.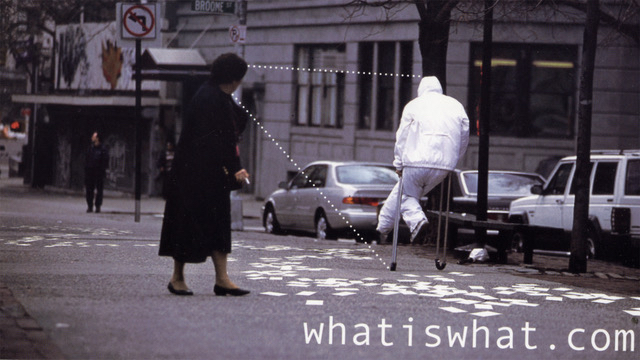 Photo courtesy of Crutch
But, when sharing his modus operandi with a group of people, one woman opined, "I think you're awful!" Others agreed — vehemently. So Shannon rethought his approach. He crafted the idea of "neutral palette" where his actions wouldn't put a passerby into crisis mode. In one recording, while he's weaving himself around his crutches, a bottle of water lays tantalizingly out of reach. A man, cigarette dangling from his lips, gives Shannon a sip and a pat on the back. 
Encountering the same "phenomena" again and again spurred him to label the interactions he experienced: ambiguity of disability, weight of empathy, projected narrative, and good samaritanism as obstacle. These investigations of how non-disabled people perceive and perform around those with disabilities culminated in 2007's Window Bench Traffic, which situated a live audience in front of Shannon's street dancing. This removed the artifice of film where he could potentially edit away anything that didn't support his artistic thrust. "I really wanted to prove that the spectacle is there. I don't have to use anything. It happens no matter what I do, whether it's my real life or I'm in a performance," he clarified. From a high-rise window or a bus, audiences witnessed not just Shannon's show but the show of those around him. The bystanders acted with unabashed curiosity, wide-eyed encouragement, determined benevolence, and, memorably, a one-dollar donation. 
Photo courtesy of Crutch
The irony, of course, is that he doesn't necessarily want or need any of these things. But Shannon the person is irrelevant here. Instead, his entire being is compressed into a stage cue: Folks project their feelings onto him, and then he lets them perform the script that reinforces the story they tell themselves about themselves. But these narratives are based on assumptions about the disabled body, which requires an easy-to-understand accounting of why this body is this way and a clear scenario of interaction they can follow. 
Crutch suggests we discard our own metaphorical crutch, which is our presumptions about how to manage encounters with disabled individuals, and move, maybe unsteadily, to a place where we ask, rather than assume.
Photo courtesy of Crutch
---
The 2020 Moving Visions Initiative welcomes artists and enthusiasts to guide The Dance Enthusiast's coverage as guest editors. Our guests share their passion, expertise, and curiosity with us while we celebrate their accomplishments and viewpoints.
---
The Dance Enthusiast Shares IMPRESSIONS/our brand of review, and creates conversation.
For more IMPRESSIONS, click here.
Share your #AudienceReview of performances. Write one today!
---
The Dance Enthusiast - News, Reviews, Interviews and an Open Invitation for YOU to join the Dance Conversation.