Dancers Speak: Dance Enthusiast/Performing Artist Jessy Smith - On Her Impressions of Lar Lubovitch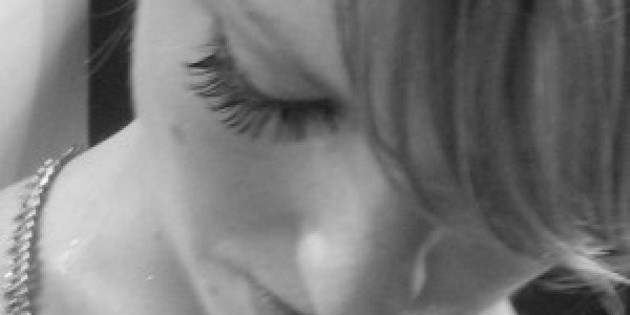 Lar Lubovitch Dance Company
Fortieth Anniversary Season
Saturday, November 8th, 8pm
NY City Center

My History with the Company
This was my first time seeing the Lar Lubovitch Dance Company. I do however, have a friend that works in his office. She has told me on numerous occasions that he is an extremely kind person and understanding boss.

Why I went
I wanted to see the company because it has been a while since I've gone to the ballet. I could be civilized for an evening…

Favorite Moment
Scott Rink, who has danced with the company since 1990, blew me away. He performed a complex, calm, and fluid solo in Men's Stories, A Concerto in Ruins (2000). Suddenly the music twists, and like a child flipping their eyelids up, he turned his body inside out. Backwards and tormented, he performed his inner psyche without hesitation or shame. Then snap, back to beauty. Oh, the depth and complexity of man!

What I Saw
Jangle, Four Hungarian Dances (2008)- sweeping, skating (Lar's bio denotes that he has done work with ice dancers, of the Olympian variety!), pinwheels, flexed feet, folk dance, braided patterns, history, villagers dancing in a fairy tale

Men's Stories, A Concerto in Ruins (2000) – industrial revolution, jazz, circus, the unveiling of man, dance acting, orchestra conductors, celestial unison, relationships, government, This piece was a favorite among many who went to see the show. You could feel the closeness that the artist felt towards the subject matter.

Dvorák Serenade (2007) – beautiful partnering, winding, swirling, like the red line on a barbershop pole that never ends, the lines of the partnering went on and on forever.

Images, Colors, Feelings
The color scheme of the show was black, white, and grey. I think that is actually the absence of color. It was classic all the way. I felt love throughout the evening, love of family, romantic love, love that protects and love that grows.

Music, Lighting, Venue
NY City Center is a classy ornate venue done in rich gold and maroon, the perfect place to see contemporary ballet. The music composed by Bartók and Dvorák was classic and folksy, something I might hear if I went to see ZviDance or Mark Morris Dance Company. The Men's Stories score by Scott Marshall was surprisingly modern, a unique mixture of classic and carnival, industrial and jazz. I enjoyed the juxtaposition of styles but when some "Leave it to Beaver" voiceovers came in, I thought it too straight forward and cliché. Overuse of the spotlight was also a bit distracting. There must be another way to highlight a soloist on a large stage…

Would I see them again?
There is a reason Lubovitch has been in the game for forty years, he's got talent and vision that keeps the people coming back, myself included.

What would I like to see more or less of?
More color, less spotlight.

What would I ask the dancers or choreographer?
I was surprised that I didn't recognize any of the dancers from class around the city and I wonder if they train together daily. What sort of imagery and exercises do you employ to create such seamless yet sturdy movement?