Related Features
Contribute
Your support helps us cover dance in New York City and beyond! Donate now.
IMPRESSIONS: A program of WAX [Phase II]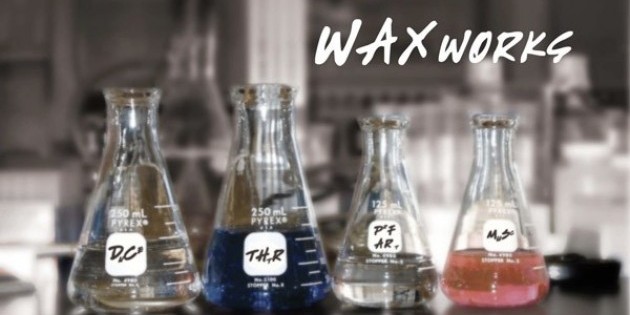 Part of WAXworks Performance Showcase - Sunday May 9th 2010, 7pm at Triskelion Arts in Williamsburg Brooklyn
Choreography by Joanna Kotze, Jenny Showalter,
Lyndsey Vader, Kyla Barkin, Aaron Selissen, Mary Seidman,
Lizzie Leopold, Sheila Klein, Djuna Passman
Hannah Krafcik 2010
To all New York City's budding, would-be choreographers and performers who have yet to discover a proper venue for their work, the ongoing performance showcase provided by WAXworks is an excellent option. Programs such as WAXworks—which cater specifically to blossoming performance artists—represent one of the most exciting and progressive facets of the city's larger dance scene. At A program of WAX: Phase II—the particular WAX performance I attended on May 9th—much ado was made about the poor economy and lack of funding for the arts. Tips for the artists were requested on multiple occasions; however, the artists were in no way turned into a pity case.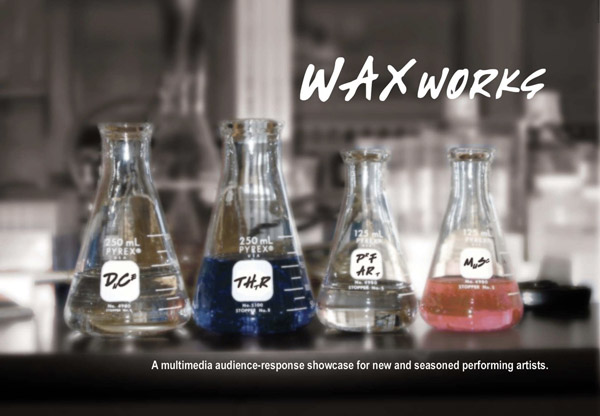 The program epitomized a well-balanced exchange of thought between patrons and artists. Audience members were exhorted on multiple occasions to reciprocate the performance via their capacity for critical thinking and performative writing. Ushers passed out comment cards before the program, and extra time was provided in between pieces so that audience members could scribble out their first
impressions
of each work (in whatever form: coherent sentences, associative streams of adjectives, pictures, poetry, etc.). Thus, this evening of dance became a worthy venture, not only for the artists who would later receive this feedback, but also for any
dance enthusiasts
who secretly hoped for the opportunity to extend their opinions outside the realm of typical post-performance dialogue.
A program of WAX: Phase II contained seven short works in progress, beginning with "One/3"—a witty solo piece choreographed and danced by Joanna Kotze. This work evolved from a silent, almost hieroglyphic examination of angles and lines; to a floppy and supple progression backed by the sound of (what the woman sitting next to me could only describe as) French tongue twisters; to a pleasant mutation of time and pace juxtaposed to the rhythm of a catchy Radiohead song.  
Joanna Kotze Photo by Ian Douglas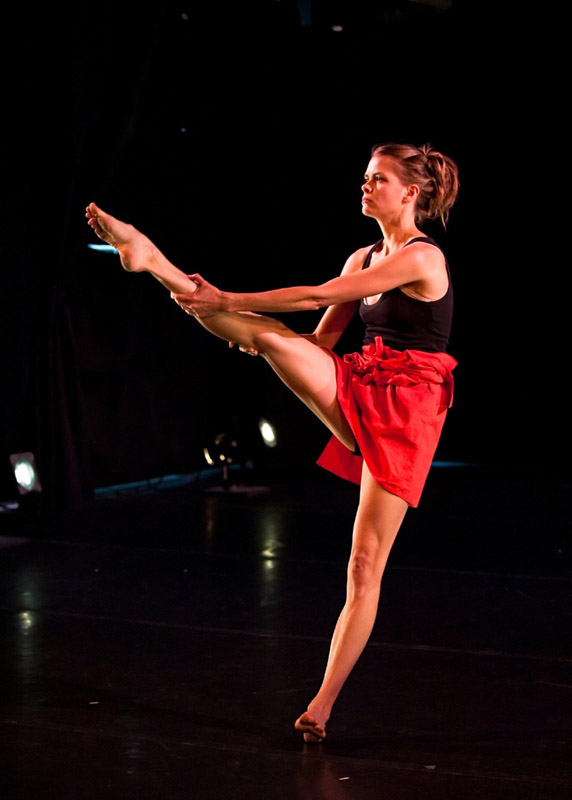 Joanna Kotze Photo by Ian Douglas
Jenny Showalter and Lyndsey Vader's work, "What is in Between," followed suit with an intriguing choreographic exploration of space between the bodies of two dancers. These performers seemed to eat up the stage around them with hazy, smooth movements. Nothing about their dancing pricked or jumped out at me as I attempted to follow their spatial traces; yet, this made their slippery, synchronized mannerisms all the more engaging to watch.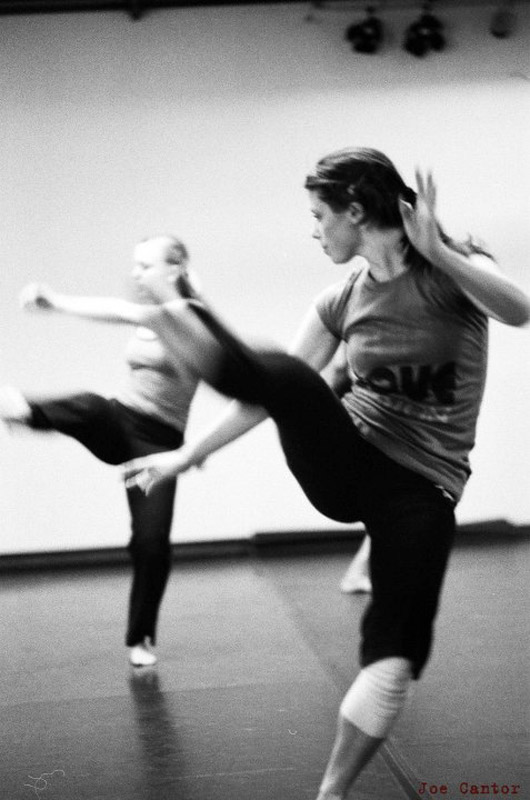 Lindsay Vader by Joe Cantor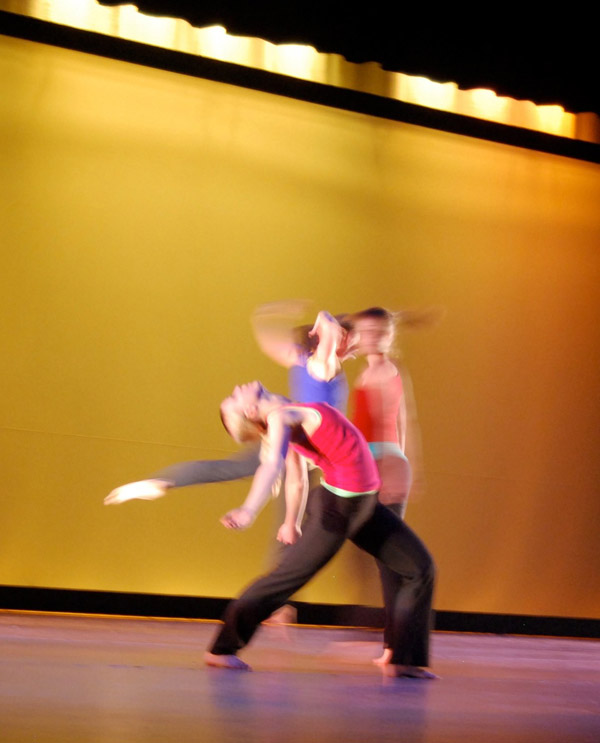 Lindsay Vader
"Resonant Imaging," performed by Kyla Barkin, addressed issues concerning technological innovation, liveness, and dimensionality. For this work, Barkin danced as respondent to a large screen of morphing images including a human heart, a forest, a starry sky, and a ballet stage. This highly entertaining piece ultimately read as a graceful comment on the ever-increasing role of technology in dance performance.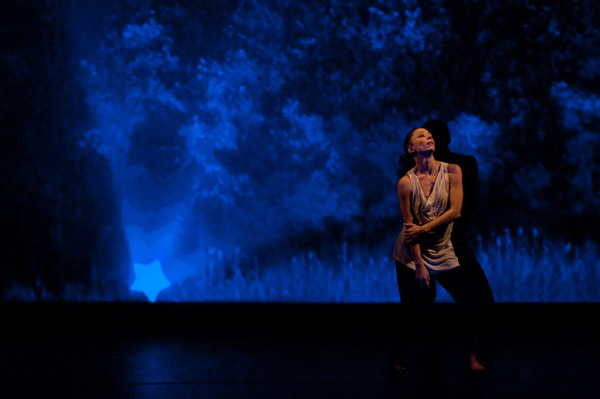 Kyla Barkin in "Resonant Imaging" photo by Po Chun Chu
The following work, "Of Sound Mind and Body," was, as the program states, "inspired by the true story of brain scientist Dr. Jill Bolte Taylor." The work consisted of both theatrical recitations concerning the science of the brain, and danced imagery depicting the functions of the brain. Unfortunately, as much as I wish to laud choreographer Mary Siedman for her ingenuity and thorough research, I cannot help but question her blatant employment of one performer as the speaking/dancing embodiment of the symptoms of a stroke—this major facet of the work seemed, from my perspective, to lack a certain tactfulness or sensitivity appropriate for the subject matter. However, since these are works in progress, perhaps the finalized narrative of this piece will bring its controversial content into better light.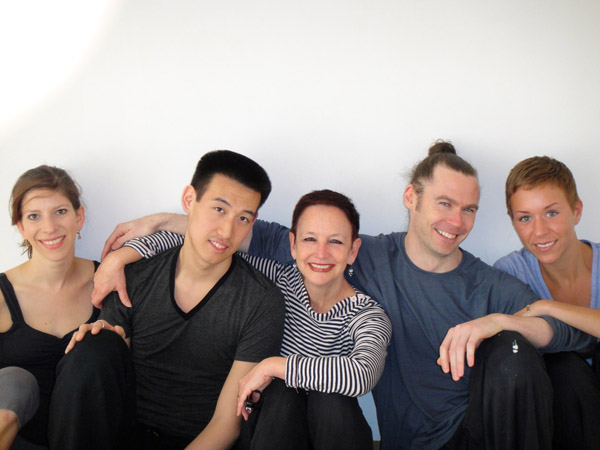 Dancers with Mary from L to R: Elinor Harrison, Kevin Ho, Mary Seidman, Tim O'Donnell, Katie Dorn. Photo © Jung-eun Kim.
The proceeding two works contained more overt social commentary. Lizzie Leopold's "Rite of Spring" represented a thoughtful remark on the "effects" of consumerism. As the piece began, a woman and man entered with pocketbooks and watering cans to stand upon two secured patches of Astroturf. After attempting to (literally) consume pennies and dollar bills, the duet planted their distasteful currency into the earth and commenced a movement-based regression into what can only be described as a "primitive" state. Leopold's choreography was set to Igor Stravinsky's original Rite of Spring and contained humorous tributes to both the Joffery Ballet's reconstruction Rite of Spring, as well as Marina Abramovic's film Balkan Baroque, which seemed like a welcome invitation for audience giggles.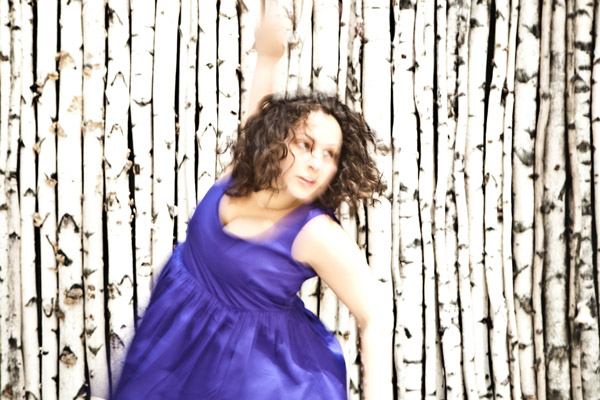 Photo: Lizzie Leopold © Max Murphy
Sheila Klein's "Untitled at the Moment" was likewise tinged with humor. Klien entered the stage in an outlandish outfit, complete with a cooking pot, a ladle, silver heels, sunglasses, and a black bra worn outside her sundress. She handed off most of these accouterments to an audience member, and then, after applying a thick layer of red lipstick, danced and spoke a funny feminist tale. During this little narrative (if I remember correctly) she mentioned protesting the Miss America Pageant and spoke of her hope to obtain a "flimsy red dress," which would function as "a body to carry [her] into this world."  
Sheila Klein , Photo by Shane Klein
The final work of the evening, Djuna Passman's "Falling Walls," operated as an appropriate bookend to the performance, if only because it too was set to music by Radiohead. At the beginning of the work, I was surprised to see the trio of women wearing kneepads—this initially seemed a bit excessive based on their grounded, lyrical choreography. However, the dancers transitioned gradually from soft, geometrical movement patterns into a series of aggressive jumps in which the dancers landed directly on their knees.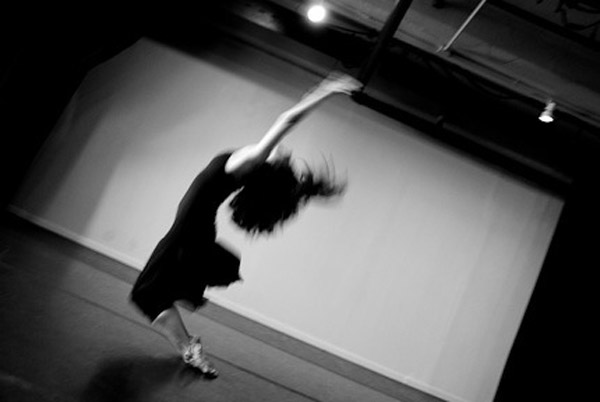 Djuna Chapman, Photo by Cindy Davies of Enchantment Photography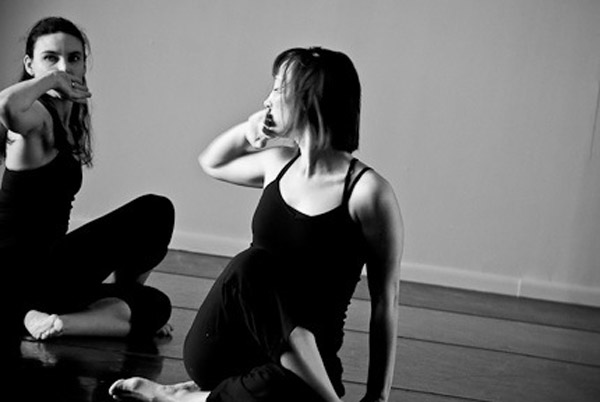 Kendra Kambestad and Djuna Chapman, Photo by Cindy Davies of Enchantment Photography
By this point I had heard quite enough Radiohead for one evening of dance. In truth, perhaps certain elements of many of these performances could stand to be refined or restructured, such as musical selections, costuming, or staging. Yet, I
must
praise all of these choreographers for daring to showcase their work and for giving their audience an abundance of new concepts to wrestle with. Indeed, each work was incredibly ripe with a refreshing kind of raw thoughtfulness—a perfect catalyst for pulling and audience out of its complacency and for igniting critical thought.
---
The Dance Enthusiast Shares IMPRESSIONS/our brand of review, and creates conversation.
For more IMPRESSIONS, click here.
Share your #AudienceReview of performances. Write one today!
---
The Dance Enthusiast - News, Reviews, Interviews and an Open Invitation for YOU to join the Dance Conversation.