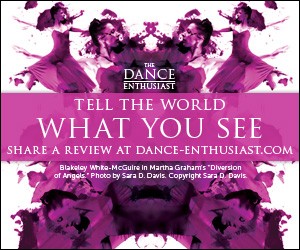 Related Features
IMPRESSIONS: Chunky Move at The Joyce Soho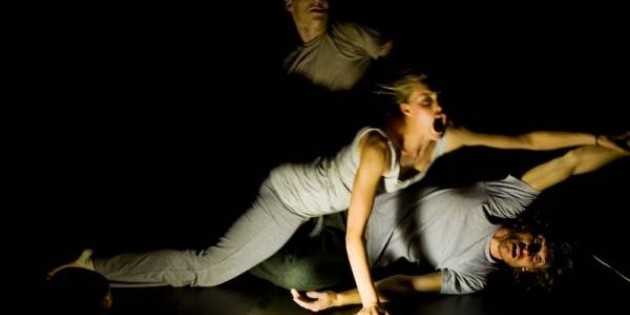 A Guest Submission to The Dance Enthusiast
IMPRESSIONS: Chunky Move
I Like This
The Joyce Soho April 6, 2011
---
Choreography:  Antony Hamilton, Byron Perry with Stephanie Lake, Alisdare Macindoe, Joseph Simons
Lighting and Sound: Antony Hamilton, Byron Perry
Music: Unnamed in program
---
                                                                




                                                  
"Postmodern with a Punchline"
©Robert Streicher, 2011- A Guest Submission to The Dance Enthusiast
 
Chunky Move's,
I Like This
at the small Joyce Soho, was something like viewing a group of confused campers lost in a desert, attempting to plug their computers into a fictional black hole for directions.
Byron Perry and Antony Hamilton- Photo by Proud Mother Pictures
Good material made for a fresh and juicy "super-skit". The plot-- the backstage antics of making the piece itself—was styled through an almost Chaplinesque entanglement of wires, lights, chairs, and text. Blessedly bi-polar, in the confused minds of its insecure creators, there never seemed to be an end to the f**king thing.
Fortunately, the indecision was rehearsed to brilliance with split second timing, and a firm, formal understanding of theatrical pace and comic take.
I found this very natural group of five refreshing and without attitude.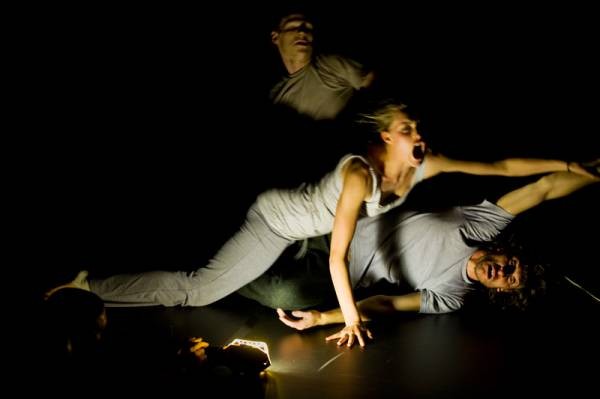 The Company in " I Like This" -Photo by Proud Mother Pictures
---
The Dance Enthusiast Shares IMPRESSIONS/our brand of review, and creates conversation.
For more IMPRESSIONS, click here.
Share your #AudienceReview of performances. Write one today!
---
The Dance Enthusiast - News, Reviews, Interviews and an Open Invitation for YOU to join the Dance Conversation.