Related Features
Contribute
Your support helps us cover dance in New York City and beyond! Donate now.
IMPRESSIONS: Ellen Robbins/Dances by Very Young Choreographers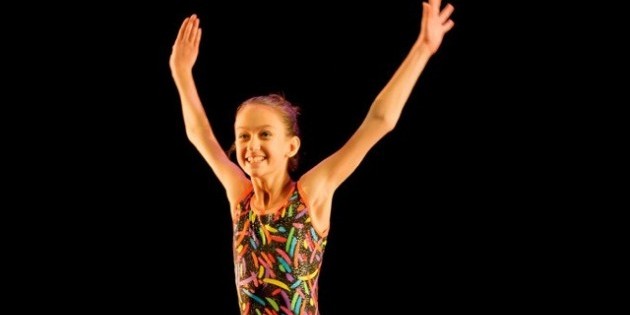 IMPRESSIONS: Ellen Robbins/ Dances by Very Young Choreographers
Dances of the Future
Choreographers and Performers:
Lucy Sydel, Isabella Soddu, Annabel Sexton-Daldry, Amelia Pinney, Cora Cadman, Claire Judice, Autumn Domingo, Morgana Cragnotti, Juliet Weis, Delia Cadman, Coco Watts, Bianca Berman, Lina Dahbour, Amelia Sanders, Deychen Volino-Gyetsa, Emma Lee, Maddy Draper, Ella Corn, Ginger Edmiston, Ephrozinia Martin, Aliza Myers, Silvie Schlein, Roxanne Wells
Saturday, January 26 at 2pm, Sunday, January 27 at 1pm and 4pm at New York Live Arts
---
Garnet Henderson for The Dance Enthusiast

It was with absolute delight that I watched Ellen Robbins and her students in Dances by Very Young Choreographers at New York Live Arts. Ellen Robbins is passing on invaluable gifts: the confidence to choreograph and the ability to infuse every movement with intention and vitality.

As a young dancer, I was lucky enough to have been encouraged to choreograph and was constantly exposed to different creative strategies and philosophies. I was taught that my creative vision was valid. Since then, I've learned, that many dance schools emphasize technique above all else, and their young dancers are often afraid to take the plunge into choreography simply because they think they don't know how to do it.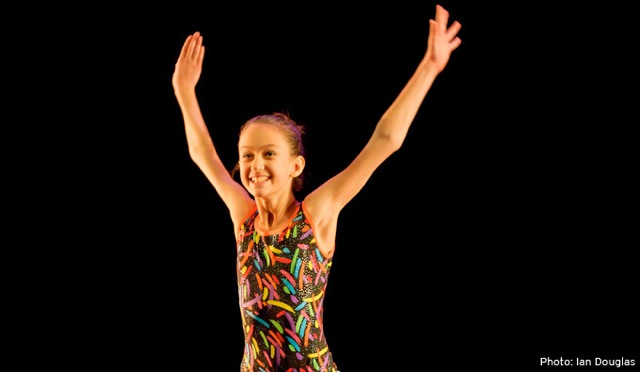 A Former Student of Ellen Robbins in Action; Photo Ian Douglas
Ellen Robbins was the resident dance educator at Dance Theater Workshop (before it became New York Live Arts) for 34 years. She now offers technique and choreography classes at Studio Maestro in Manhattan, and continues to teach at New York Live Arts.

Her choreographers, who ranged in age from ages 8 to 18, were each sophisticated in their unique ways. Some used articulate, simple movements and gestures to convey meaning, while others stretched to the limits of their kinespheres.

A handmade title card was presented before each piece. The performers who announced these titles were all former students who had returned to help their teacher. In addition to the inclusion of former students, Robbins got the audience members involved in the performance. During intermission, she invited them up to the stage to create a collaborative dance. The group, mostly parents and children, depicted troubled ice skaters while dancing to music by Vladimir Ussachevsky."Without real trouble, there's no theater!" Robbins joked,encouraging the audience members to take risks.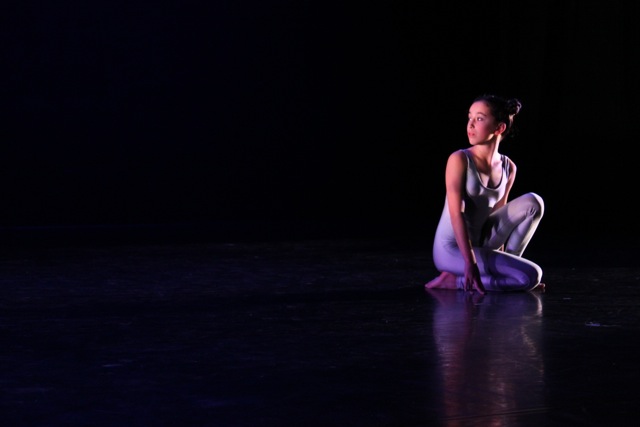 One of Ellen Robbins former students ; Photo Lina Dahbour

I found myself very moved by the performances. Each piece displayed such clarity of vision and individuality. There were witty dances that ranged from slapstick comedy to subtle humor, and otherworldly pieces in which the dancers transported their audience to different times and places. Unitard-clad dances evoked a young, spry Merce Cunningham and meditative dances dazzled with simple intricacies.

Robbins has imparted an enviable confidence to her students, who at such young ages are capable and gifted performers. The perseverance required to see a choreographic idea to performance, and adapt throughout the process, is clearly no obstacle for these young artists. Whether they go on to pursue professional careers or not, they will no doubt carry with them an important lesson from Robbins's teaching – the ability and the assuredness to express themselves in movement, and the adventurousness required to see a creative vision through.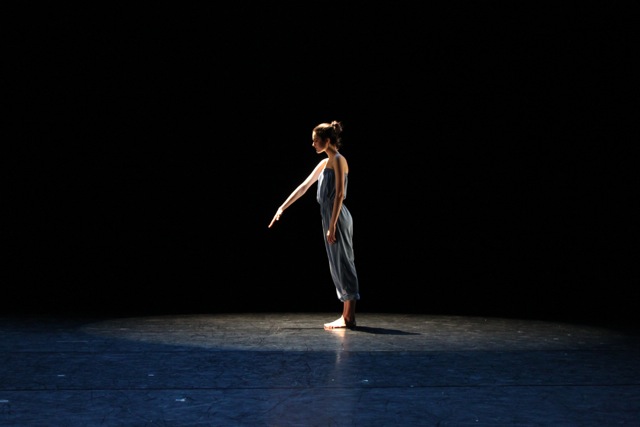 One of Ellen Robbins former students ; Photo Lina Dahbour

In remarks before the performance, Robbins gave insight into her teaching philosophy, "I think art is part of smart, and that there should be less homework and more art."

I couldn't agree more.
---
The Dance Enthusiast Shares IMPRESSIONS/our brand of review, and creates conversation.
For more IMPRESSIONS, click here.
Share your #AudienceReview of performances. Write one today!
---
The Dance Enthusiast - News, Reviews, Interviews and an Open Invitation for YOU to join the Dance Conversation.