IMPRESSIONS: GarnicaLEIMAY in FURNACE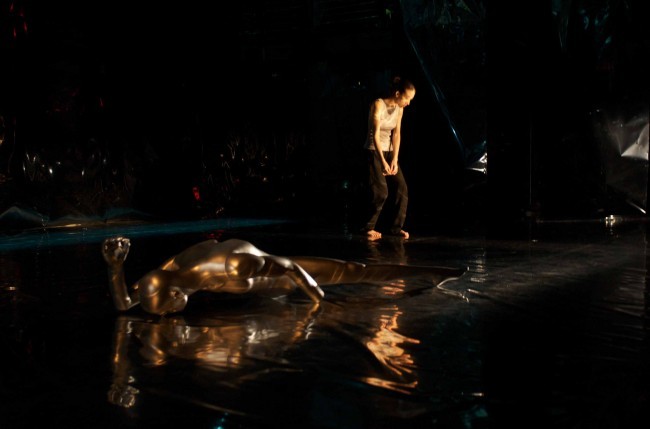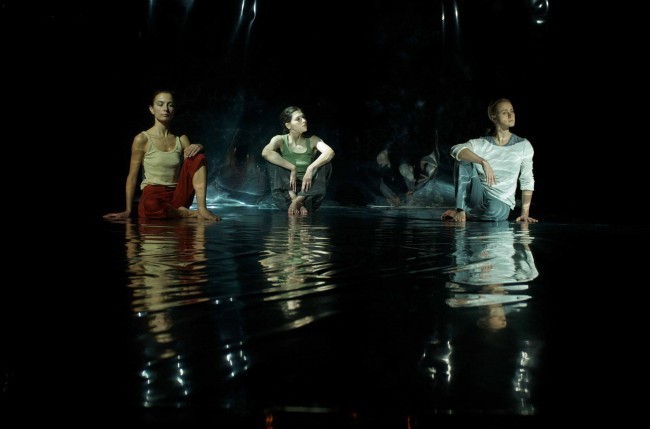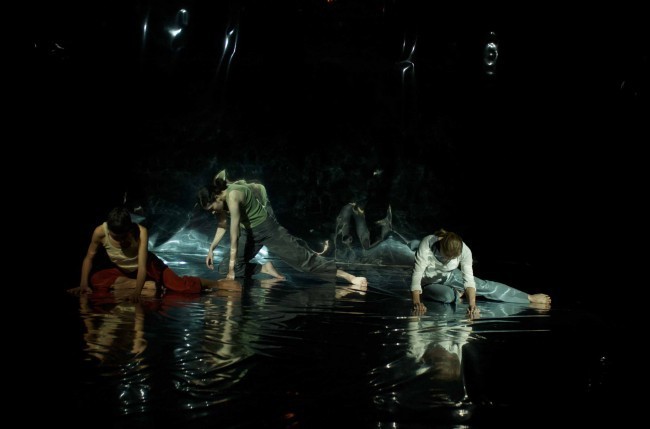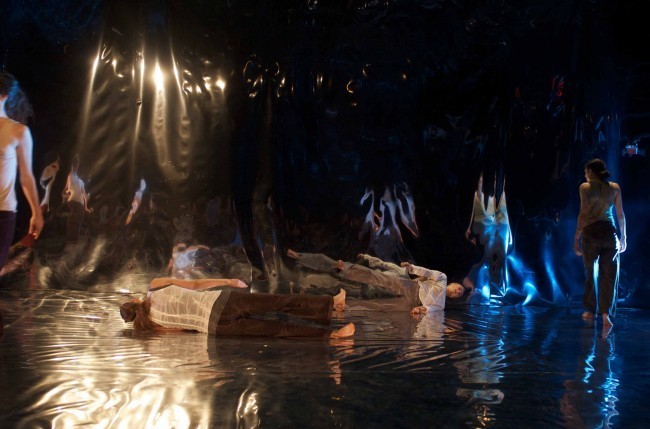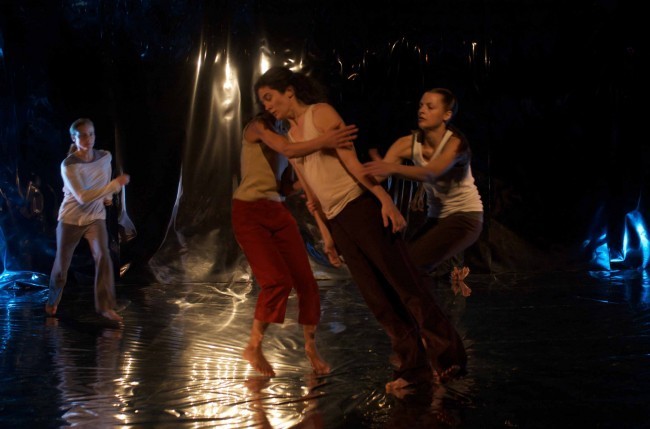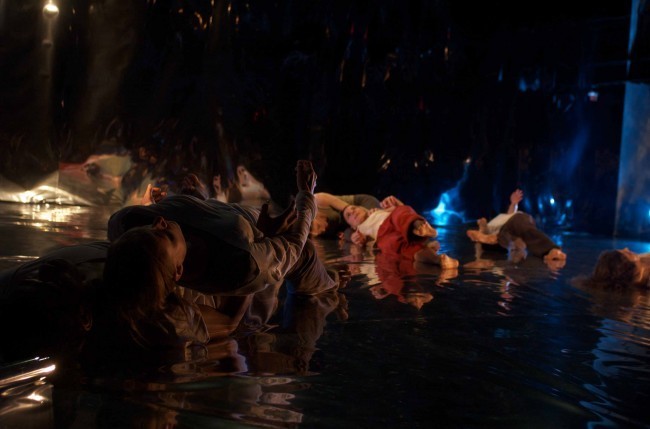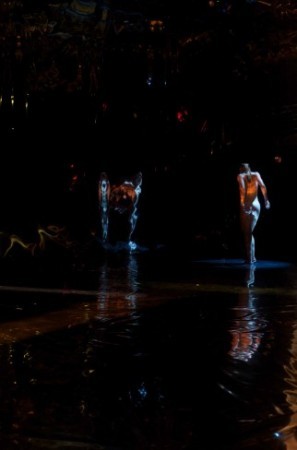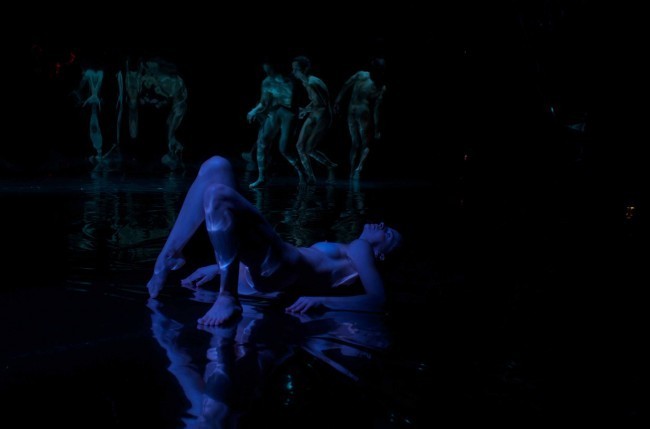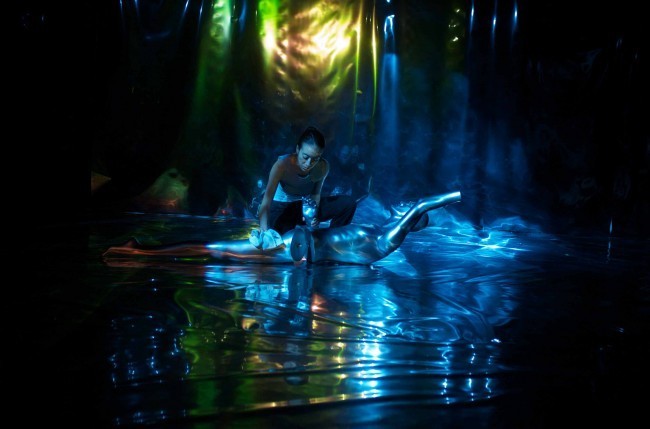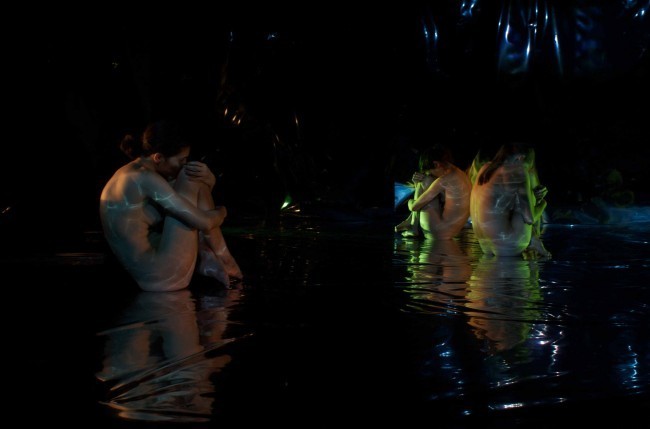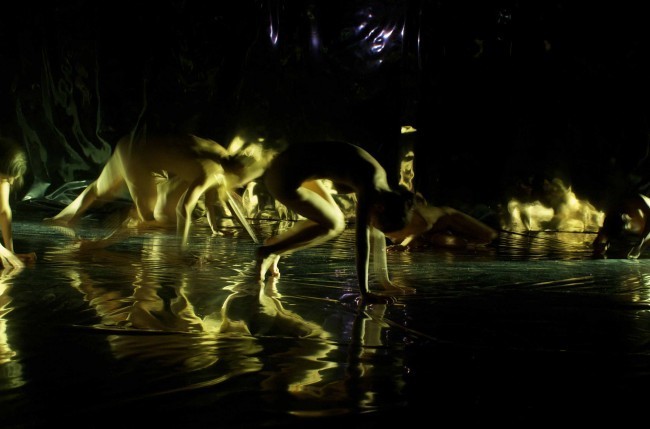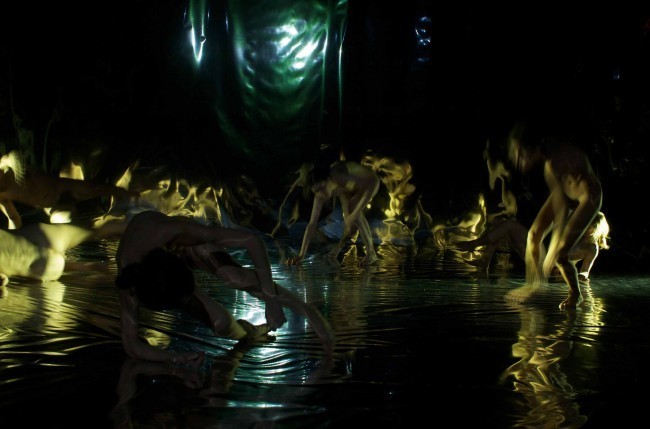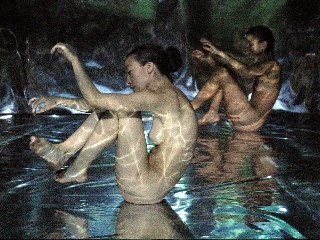 Ximena Garnica and Amelia Schembri in "Furnace,"
Photo by Jonathan Slaff.

The Company GarnicaLEIMAY in FURNACE -presented by Dixon Place and CAVE
2009 NY Butoh Festival
Dixon Place November 7, 2009
FURNACE

Concept, Design, Choreography: Ko Murobushi, Shige Moriya, and Ximena Garnica 
Dancers: Amelia Schembri, Teerawat Mulvilai(Kage),Denisa Musilova, Theresa Magario, Steophanie Lanckton, Ximena Garnica, Irem Calikusu 
Lighting Design: Miguel Valderrama
 
---

©Christine Jowers-2009 
The directors of CAVE, Williamsburg Brooklyn's long running experimental art space, have sponsored Butoh Festivals in New York City bi-annually since 2003. To date the primary focus of the festivals has been on the masters of this Japanese form. This year marks a new phase--Butoh Khan. 
Butoh Khan refers to the training program at CAVE and to the dedicated group of international artists who work with masters there. This year's festival opens the platform to these United States based artists. 
Furnace the work of CAVE's Brooklyn based directors Ximena Garcia and Shige Moriya, and Tokyo based Ko Morobushi, one of the worlds leading Butoh artists and innovators, was designed to be the centerpiece of this 2009 Festival. It is hard to believe that GarnicaLEIMAY ,a group with such intensity of purpose and high caliber artistry, has only been in existence for two years. They seem more seasoned. 
Furnace is performed in an environment of silver -- a silver Mylar stage and backdrop with wings created of shiny rolls flying from the floor to the balcony above. This reflective world is lit sometimes fully- as in house lights up-urging the audience to see everything and including us as part of the space, while on other occasions the lighting design, visual elements, and activities of performers make it clear we are outside observers- privy to fantastic places and beings we would not otherwise encounter. Furnace takes place in a huge crackled mirror, a shimmering reflecting pool, a bizarre carnival funhouse, a shaded forest clearing, and   if you want to be very literal, it could also be happening inside an oven lined with the silver foil which keeps the heat from incinerating its contents. We are experiencing the cooking process step by delicious step. 
Resting on the ground, a mannequin- more specifically the torso and leg of the figure- is our introduction to the human element in this piece. Broken and lifeless but not grotesque, the silver human outline blends into its world. 
Furnace is fecund with images of magic and reality. Real time and surreal time co-exist. People and spectral creatures co-mingle. Death and birth are interchangeable ideas. As the piece begins, for example, a woman anonymously clad in a simple sleeveless top and pants, folds forward into herself with the smallest of isolated gestures as if traveling one cell at a time. There is a serene unsteadiness about her reminiscent of the wobbliness of a foal or colt who, new to the living world, are moment by moment discovering what it is to move. Later a male figure, using tiny constant articulations with small transfers of weight, joins her. Surprise registers on his face as he travels. "What is happening to me and why? " he seems to ask with every alteration. Where is he going, towards an end or beginning? It is hard to tell and appealing to not know for sure.
We sense the dark beauty of birth as projections undulate softly on cocoon-like beings rocking back and forth and slowly opening. Rigor mortis makes us laugh. There is hilarity in those frozen death shapes and the macabre facial expressions. The black humor is revealed as the cast mills casually about the floor, when suddenly, one performer after another begins to gasp then plummet stiff as a board towards the floor only to be miraculously caught seconds before crashing. We see life can be quite ridiculous as in a section where three females perched sturdily in a dense triangle (mini mountains) flick their heads furiously while twittering in sharp staccatos about gingivitis and the importance of flossing. They yak and yak and flick and flack as their conversation travels from healthy gums to birth, changing them from aviary creatures to reptilians. Nude forms steal across dark shadowy paths- creeping, hobbling, floating, escaping- perhaps ghosts from a mythological world or maybe little pieces of our innermost souls trapped in a dark crack in the glass and apparent for only a minute. A woman tenderly washes the lifeless broken mannequin with gentle caresses usually meant for the living. 
Traveling through multiple atmospheres, sensations, impressions and tones is the pleasure of this work. 
Stanley Kunitz, the United States poet laureate, wrote about '"the hard and inescapable phenomenon that we are living and dying at once". This idea seems central to Furnace. Everything is happening all together all at once, and in the reflective atmosphere we catch glimpses of the extraordinary.
Footnotes:
For more information about the 2009 Butoh Festival
---
The Dance Enthusiast Shares IMPRESSIONS/our brand of review, and creates conversation.
For more IMPRESSIONS, click here.
Share your #AudienceReview of performances. Write one today!
---
The Dance Enthusiast - News, Reviews, Interviews and an Open Invitation for YOU to join the Dance Conversation.