IMPRESSIONS: Julie Bour
Julie Bour's Why Now? at Dance New Amsterdam January 28th 2010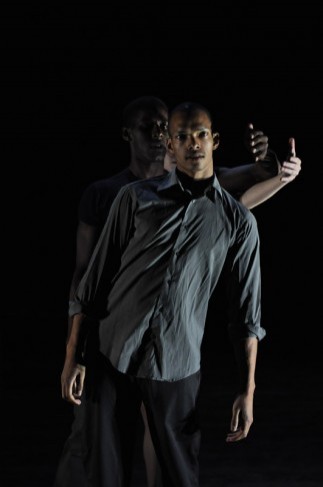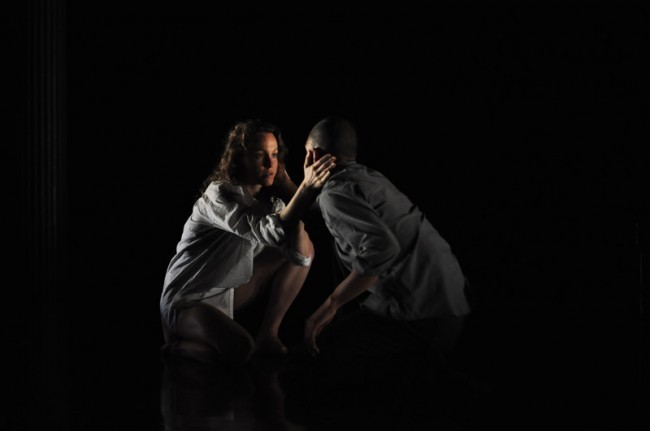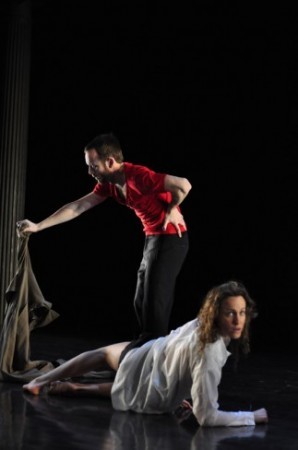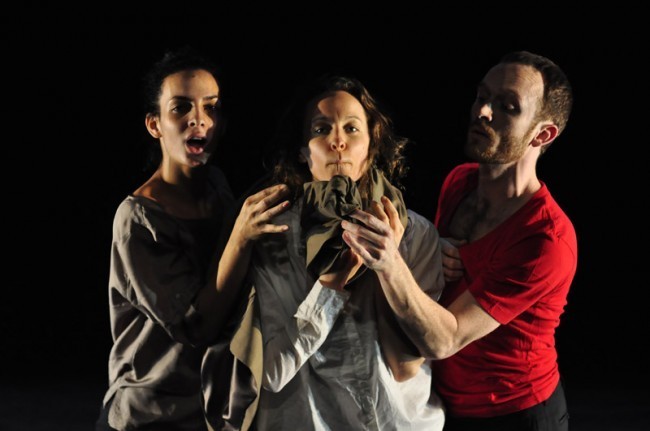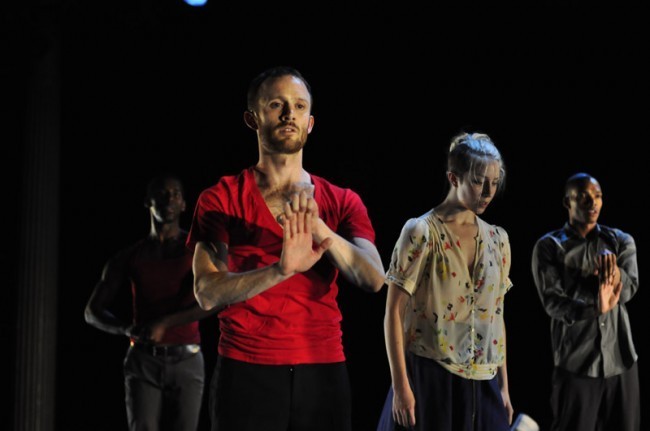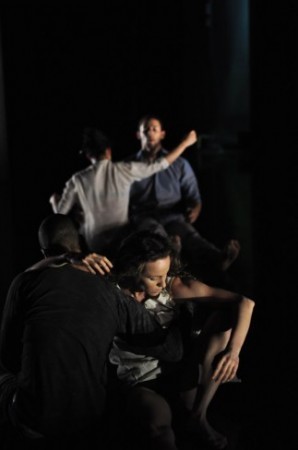 Great Expectations/Small Change
©Cory Nakasue 2010
Expectations are dangerous. Tricky. Expectations are almost impossible not to have, even if you're of the mind that, "I will go into this situation without expectations." Even if you manage the "no expectation" part, there is desire; there is "hope", which ever so seductively rubs up against "expectation" like the irresponsible flirt that she is.
Julie Bour's reputation and impressive lineage (adored New York City teacher, assistant to Angelin Preljocaj, Inbal Pinto Dance Company) set the stage and raised the bar for such expectations.
Why Now?
Bour's first creation in NYC, explores the experience of change in two chapters. The first chapter is a theatrical depiction of a seemingly sheltered character on the threshold of big life changes, trading in the familiar for an exotic adventure. The second chapter is an abstracted examination of what change might feel like inside the body.
Bour displays uncertain footing in the realm of the theatrical, relying on trite metaphors to exposit her character's journey. We have a woman sitting on a suitcase, looking like she's just been plucked from the farm, she may even be waiting for a bus to take her to the "big city". At one point, she is confronted by a pair of sexy dancers in high-heeled shoes whose serpentine undulations tempt her to explore the way the other half lives--or in this case moves. The moves themselves are pleasure to watch. Most of Bour's dancers master the meticulously detailed vocabulary with authority, which makes it painfully obvious when one or two of the dancers aren't quite as articulate.
The second chapter is a more assured step in a completely different direction. The ensemble of eight seems more comfortable working without a narrative in this "pure movement" section. Dressed in metallics and neutrals with an electronic score, you get the feeling that you're watching mercury shift and transform in some sort of futuristic space lab. Bour's strength for working with ensembles is evident as she bends space to her will using dynamic shifts of energy that crackle. Good use of projected shapes on the back wall of the theater added a sense of the scientific-- the space -aged.
The entire evening's work, whether wrestling with the concept of change through narrative or finding an abstract expression for it, felt somewhat forced-- like the choreography was being held captive by the concept. The moments when the choreography broke free gave me hope. As the company continues to perform and "break it in," I expect Julie Bour's work will evolve and that she will reconcile her talent for movement invention with her predilection for theater.
---
The Dance Enthusiast Shares IMPRESSIONS/our brand of review, and creates conversation.
For more IMPRESSIONS, click here.
Share your #AudienceReview of performances. Write one today!
---
The Dance Enthusiast - News, Reviews, Interviews and an Open Invitation for YOU to join the Dance Conversation.