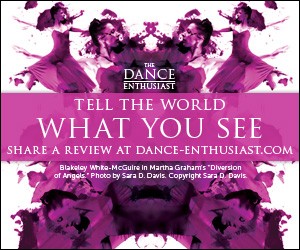 Related Features
IMPRESSIONS OF AFTERNOON OF A FAUN: Tanaquil Le Clercq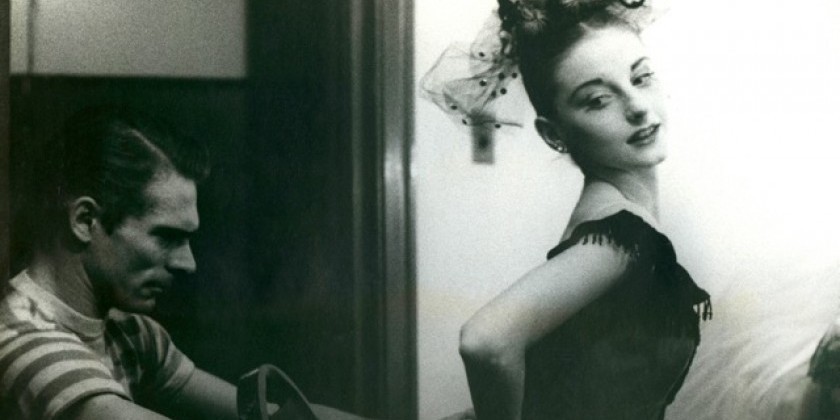 A Documentary about the NYCB Ballet Legend
Venue: Walter Reade Theatre as part of New York Film Festival
September 30, 2013, 6pm
Documentary feature, 87min, 2013 directed by Nancy Buirski
Performers: Tanaquil Le Clercq, George Balanchine, Jerome Robbins, Allegra Kent, Jacques D'Amboise, Arthur Mitchell, Barbara Horgan
Additional showings of AFTERNOON OF A FAUN: October 11 and 13. For more information click HERE.
Deirdre Towers is @spiffmoves on Twitter
---
Some people just have it. Marilyn Monroe had it. James Dean had it. Tanaquil Le Clercq had it too. Impish, seductive, mysterious, this long, lean French born (1929) ballerina who died in 2000 is a chameleon that one never tires of studying. A legend in the ballet world, Le Clercq jumped from being a ballet student to soloist in New York City Ballet, a very rare jeté. Tragically, polio cut her career short in 1956 while touring in Europe, only five years after George Balanchine had married her, his fifth (and last) wife, with only ten years of performing behind her.
Kent Jones, New York Film Festival Director of Programming asked director Nancy Buirski after the screening what made her decide to do this film. Buirski said that when she saw Le Clercq in a clip of Jerome Robbins' ballet Afternoon of the Faun, she was compelled to know more about this charismatic dancer. Similar in focus to her film THE LOVING STORY, her 2013 film AFTERNOON OF A FAUN reveals the complexity of Le Clercq and her relationships with Balanchine and choreographer Jerome Robbins.
With her background as the Founder of the Full Frame Documentary Film Festival, in Durham, North Carolina, chaired by Martin Scorsese, Buirski excelled at gathering archive films and photos of performances and life off stage, seamlessly stitching her story with a voice reading from her many letters to Robbins. The many archival tapes show just how versatile and unpredictable she was, as well as how musical. Who can forget now the weird macabre fact that Balanchine cast Le Clercq as the Victim in two ballets about polio, one for New York City Ballet and one for a benefit for March of Dimes.
All was not lost after her illness, however. She looked even more fascinating, with an arresting presence somehow similar to actress Vanessa Redgrave. Her many friends continued to delight in her, taking to Europe and enjoying picnics. Arthur Mitchell invited Le Clercq to teach at Dance Theatre of Harlem, where she coached such stars as Virginia Johnson. Le Clerq also wrote a charming book Mourka: The autobiography of a cat, available HERE.
The book includes amazing photos by Martha Swope, a great friend of Le Clercq, showing this dazzling cat in his spectacular leaps and poses.
Now don't forget to take your flu shot! Le Clercq didn't want to wait in line for her polio vaccine in 1956, opting to get it when she came back from Europe!
For ticket information on AFTERNOON OF A FAUN :
Click
HERE.