Related Features
Contribute
Your support helps us cover dance in New York City and beyond! Donate now.
IMPRESSIONS: REMY CHARLIP
IMPRESSIONS: REMY CHARLIP at CHEN DANCE CENTER
A Tribute to Remy Charlip
Presented by: Chen Dance Company
Choreographers: Remy Charlip and H. T. Chen
Performers: Eve Chan, Stephanie Chun, Marlon Feliz, Juan Michael Porter II, Ari Someya, Yeeli, Katelyn Ng, Sean Ng, Grace Ong
February 28th - March 2nd 2013, 7:00 - 8:30pm
March 10th, 2013
---
Sammi Lim for The Dance Enthusiast

Flickering flames threaten to go out as dancers holding paper lanterns gently spin around the little dance studio in Chinatown. Half the crowd attending A Tribute to Remy Charlip at Chen Dance Center consists of children ranging in age from 4-12. The other half includes their parents, guardians and dance-lovers of all ages. Everyone is mesmerized by the glowing orbs.

In Asia, paper lanterns fulfill an important role; they spread cheer during celebrations, but are also lit to remember loved ones longer with us. I couldn't think of a better way to begin a tribute than with Lantern Procession.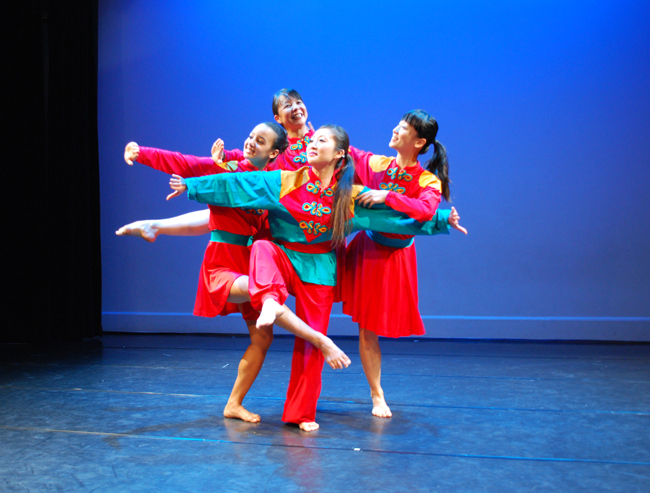 Dancers from H.T. Chen Company in 39 Chinese Attitudes; Courtesy of H.T. Chen Company.
To call the late Remy Charlip (January 10th 1929 – August 14th 2012) the Walt Disney of dance and children's literature isn't so far fetched. This fiercely imaginative man wore many hats (in shapes and shades most wouldn't be caught wearing),taking on roles such as choreographer, theater director, designer and writer. Charlip was an original member of the Merce Cunningham Dance Company and its first costume designer.

39 Chinese Attitudes is H.T. Chen's take on Charlip's famous word and picture score titled Air Mail Dances. It consists of jovial moves set to jazzy tunes. Most of us expect perfect poise from performers, but Chen's choreography abandons this idea. Dancers tumble and topple with surprising alacrity, but always turn towards the audience to show off goofy grins. I am reminded of parents who make silly faces when their infants stumble as if to say, "Falling down is okay. Laugh at yourself!"

A Goliath fortune cookie, larger than a grown man's fist, is put to good use in this piece. The dancers toss it to one another as they would a ball, or use it to stir jealousy among their friends. At the end, the group "cookie" crumbles into a heap. The cookie, however, remains intact.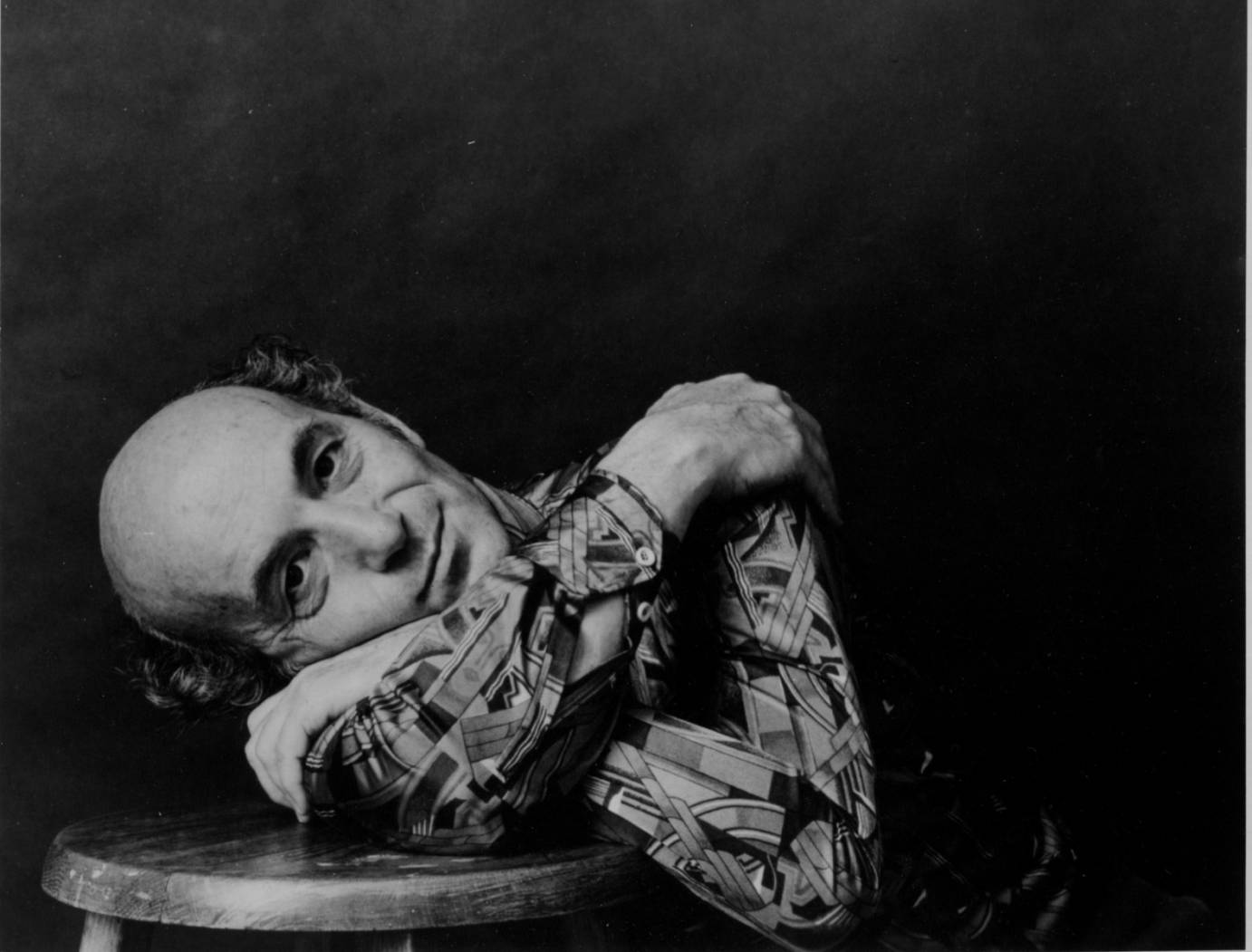 Remy Charlip; Courtesy of H.T. Chen Company.
Eve Chan and Juan Michael Porter II team up only to thwart one another. Chan bends over backwards and falls feather like through the air. In most scenarios, we'd count on Porter to catch her. Instead, he collapses on his face like a flattened pancake. As the theater resounds with unrestrained laughter and squeals of delight, I am reminded how children make a great audience.

In Ten Imaginary Dances, David Vaughan reads farcical performances conceived by Charlip, with a completely stoic expression. All the dance moves are executed in our imaginations as opposed to on stage. 'The Dog Ballerina' calls for a dog dressed in a tutu, while 'Boy Rescues Girl From Giant Hand' concludes with the hand and boy performing a duet. In 'The Waiting Dance,' Vaughan's every few words are punctured by dead pauses. The adults crack up, because they get the awkward humor. The kids don't really get it, but they laugh anyway.

As the entire troupe snakes across the floor in H.T. Chen's Between Heaven and Earth, I recognize the procession's resemblance to what kids in Asia call "tong tong chiang" – the Chinese Lion/Dragon Dance. The dancers dig their hands into an overturned umbrella filled with confetti in order to make a colorful mess on stage. No doubt this is an ode to Charlip as his love of rainbows was well known.

Even for those of us who had never met this artist, it was a joyful and wistful evening. Like paper lanterns that light up the night, Remy Charlip's presence continues to cast a warm glow on those who are introduced to his art.
---
The Dance Enthusiast Shares IMPRESSIONS/our brand of review, and creates conversation.
For more IMPRESSIONS, click here.
Share your #AudienceReview of performances. Write one today!
---
The Dance Enthusiast - News, Reviews, Interviews and an Open Invitation for YOU to join the Dance Conversation.