IMPRESSIONS: The 2013 Dance on Camera Festival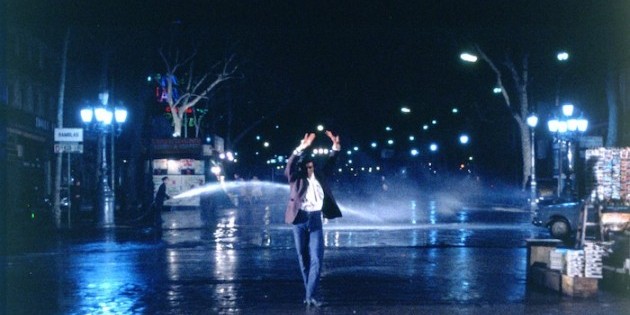 Sex, Dance, and Video Tape
FIVE DANCES OPENS The 41st DANCE ON CAMERA FESTIVAL

February 10, 2013
---

Deirdre Towers for The Dance Enthusiast

Dance on Camera Festival (DOCF) 2013 celebrated its 41st season with Alan Brown's FIVE DANCES as its opening night feature. Co-produced by the Film Society of Lincoln Center and Dance Films Association, DOCF has long been known for its eclectic range, but FIVE DANCES, choreographed by Jonah Bokaer, offered a few firsts – a jab at postmodernism and a plug for the healing powers of sex.
Dei
Ryan Steele and Reed Laplau in Alan Brown's Five Dances ;Choreographed by Jonah Bokaer

Set in present day New York City, the deceptively simple plot follows a poor boy (Ryan Steele) who comes to dance in the big city, gets a dance job, and accepts an invitation for sex from another male dancer. Emotionally stiff and uncommunicative at first, he melts to reveal his true radiance after his second sexual encounter turns playful. This lonely protagonist seeks refuge from his mother, in the only safety zone he knows – his body. With joyless, military zeal, he dances all day, every day. Finally, love sets him free, and in the closing moments of the film, we see him dance like a silly kid with eyes shining, spine loose and vibrant.

Anyone involved with dance over the last 60 years will most likely have a strong reaction to this breakthrough film. What will probably not be contested is the superb cinematography, which is restrained, but subtly adventurous. Nor will anyone debate the merits of the dancers. But the rhythmic weaving of abstract movement with silence, stillness, and awkward conversations provokes so many questions.

How would Merce Cunningham, choreographer Johan Bokaer's mentor and former boss, have responded to FIVE DANCES? Cunningham made pure movement devoid of emotional implications, and while he explored technology and dance for archival and creative purposes, he kept his cameras distant and shots wide. Cinematographer Derek Mckane, Brown's frequent collaborator, designed his framing so that we savor the sculptural nature of dance, and become intimately aware of the dancers' inner life. Although physically powerful, the dancers appear emotionally disconnected.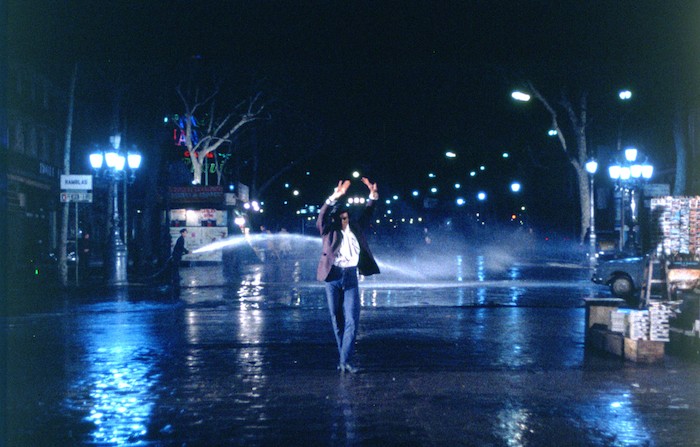 LOS TARANTOS Directed by Francisco Rovira Beleta; Dancer, Antonio Gades

Alan Brown had made five films, none involving dance, before he took on FIVE DANCES. Bokaer, a friend for fifteen years, set his choreography on the dancers in three days, leaving the crew to shoot it, without him, in twelve. In a post-screening discussion, Brown confided that his script shifted as he got to know the dancers while filming.

Also in DOCF 2013 was a 50th anniversary screening of LOS TARANTOS, which was nominated for an Academy Award in the Best Foreign Film category in 1963 and directed by Francisco Rovira Beleta. A Romeo and Juliet tale, LOS TARANTOS pays homage to Gene Kelly's solo in SINGIN' IN THE RAIN with an equally engaging solo danced on the dark, wet streets of Barcelona by a very young and irresistible Antonio Gades. Contrary to the DOCF 2013 printed program, which was riddled with bloopers, Gades did not play the "star crossed lover," but rather the friend of that lover. A daughter of the director introduced the film by recounting how much her father loved gypsies and their dance, and what a hard fight he had with censors to release the film.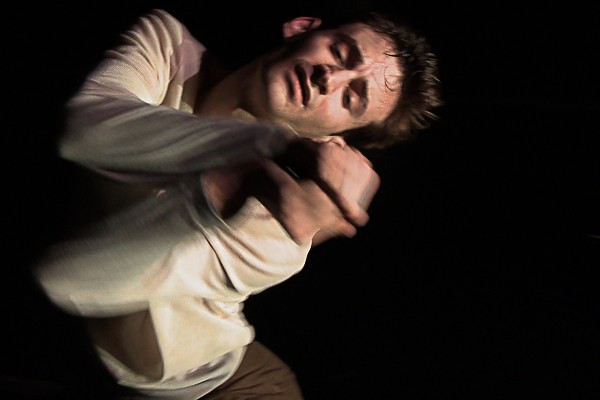 FOLIE A DEUX Directed by Nel Shelby; Choreographer Adam Barruch; Dancer in Picture ; Adam Barruch

Nel Shelby's FOLIE A DEUX choreographed by Adam Barruch stood out in the two shorts programs. Despite the duet being set to the music of Arvo Part, a favorite for so many choreographers, and the paucity of cinematic ideas, this eleven minute film lingers in the mind, because of its impeccable dancing, and creative clarity.
---
The Dance Enthusiast Shares IMPRESSIONS/our brand of review, and creates conversation.
For more IMPRESSIONS, click here.
Share your #AudienceReview of performances. Write one today!
---
The Dance Enthusiast - News, Reviews, Interviews and an Open Invitation for YOU to join the Dance Conversation.