IMPRESSIONS: Historic and Significant solos by Women (1929-1970) as part of Fridays at Noon at the 92nd Street Y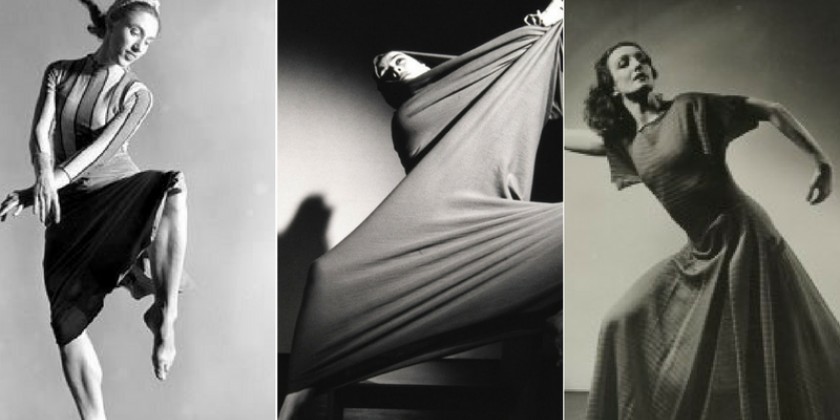 Venue: 92nd Street Y
Date: May 12, 2017
Choreographers: Anna Sokolow (1910-2000), Doris Humphrey (1895-1958), Jane Dudley (1912-2001), Louise Kloepper (1910-1996), Eleanor King (1906-1991), Ethel Winter (1924-2012), Sybil Shearer (1912-2005), Martha Graham (1894-1991), Ernestine Stodelle (1913-2008), Hortense Lieberthal Zera (1916-2014), and Sophie Maslow (1911-2006)
Composers: Erik Satie, Alexander Scriabin, Herman Reutter, Manuel de Falla, Woody Guthrie
Dancers: Ella Rosewood, Meggi Sweeney Smith, Nya Bowman, Jennifer Conley, Miki Orihara
Pianist: Pat Daugherty
Costume Designers: Reconstructions by Cheryl Lovett, Concha Mangalinden, Elena Comendador, Sam Harris
Pictured above: Jane Dudley, Martha Graham and Doris Humphrey
---
This program should be required viewing for any choreographer. The eleven solos, not a dud in the lot, are succinct; the movement, dynamics, and spatial design deliberate and personal. The impetus behind the dances is communication of specific emotional states - never flash or athleticism - often relayed through clear imagery and gestures.
Jane Dudley, whose Cante Flamenco (1944) was performed winningly here by Nya Bowman, was recorded as saying, "we were all so optimistic, " despite the fact that this country was deeply troubled, with the fallout from the 1929 financial crash and natural disasters such as the Dust Bowl, optimistic that their artistic voices would be heard.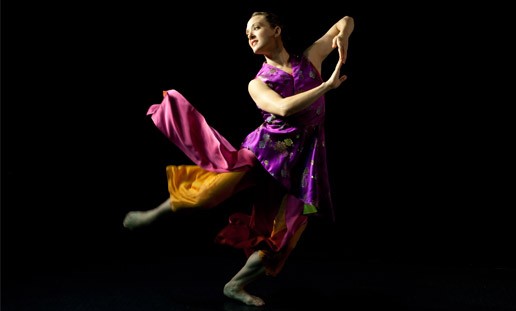 Meggie Sweeney; Photo: A.Silver Photography 
In the post-performance discussion with the five performers, the curator of this fascinating program,
Catherine Tharin
, quoted Doris Humphrey (1895-1958) saying, "All dances are two long." Humphrey's own 
Quasi Waltz
 (1929) as danced here by Meggi Sweeney Smith is over before you know it; not one solo on this program is longer than 6 minutes.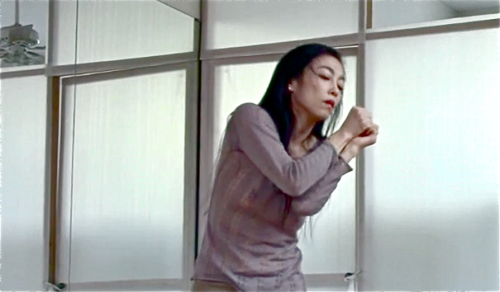 Miki Orihara
Of the eleven, the most famous, and most memorable, dance was Martha Graham's 
Lamentation, 
as performed by
Miki Orihara
who said she had seen 22 interpretations. Most of the other dances are rarely viewed or hithertofore unseen. The reconstructors Gail Corbin, Lynn Frielinghaus, Jim May, Elizabeth McPherson, Martin Lofsnes, and Toby Nicholson must be applauded, along with the costumers!
The 92Y Harkness Dance Center's FRIDAYS AT 
NOON
, since 1986, features mixed-bill performances and discussion of work choreographed by emerging, mid-career and legacy artists. LiveStreams of each Fridays at Noon performance are available at 
www.tischdanceandnewmedia.com/live
. The LiveStreams of the Fridays at 
Noon
 performances are part of an educational collaboration between 92Y Harkness Dance Center and NYU's Tisch Dance and New Media Program under the mentorship of faculty member and director Paul Galando.