Impressions of Summer Ballet- New York City Ballet, American Ballet Theatre, and Jessica Lang Dance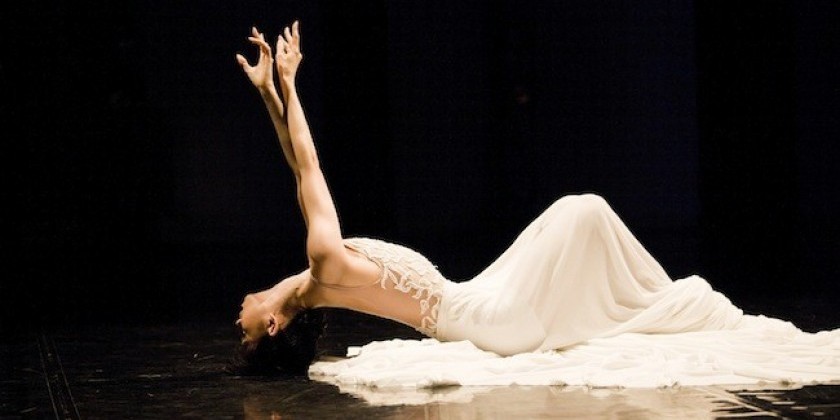 Three Very Different Ballet Companies Cause Us to Consider, "What's in Name?"
Considering "Contemporary"

New York City Ballet- June 7th 2013- David H. Koch Theater.
American Ballet Theater- Swan Lake- June 17th, Sylvia June 25th-Metropolitan Opera House, Lincoln Center.
Jessica Lang Dance- August 16th- The Joyce Theater
---

Stacey Menchel Kussell for The Dance Enthusiast

The distinction between contemporary modern dance and contemporary ballet can be confusing. Traditionally, modern dance refers to the work of pioneers such as Martha Graham, Jos Limon, and Merce Cunningham and the evolution of their movement style by generations of their disciples – Paul Taylor, David Parsons, and Jonah Bokaer to name a few. Classical ballet encompasses a longer history – hundreds of years of choreography and movement vocabulary that is relived and continually perfected in today's ballet companies.

Both ballet companies and modern dance companies produce contemporary choreography, but what does the label contemporary really mean? Is contemporary ballet only "ballet" when it is set on classical dancers, or does the description refer to other elements such as music or costumes – pointe shoes vs. bare feet? Additionally, what are classical companies doing to keep their choreography timely or "contemporary"? Do classics performed today need to be "contemporized" to please the current audience, or does a polished execution of a historic ballet keep the work fresh? After observing three very different ballet performances over the summer, I found myself asking these very questions.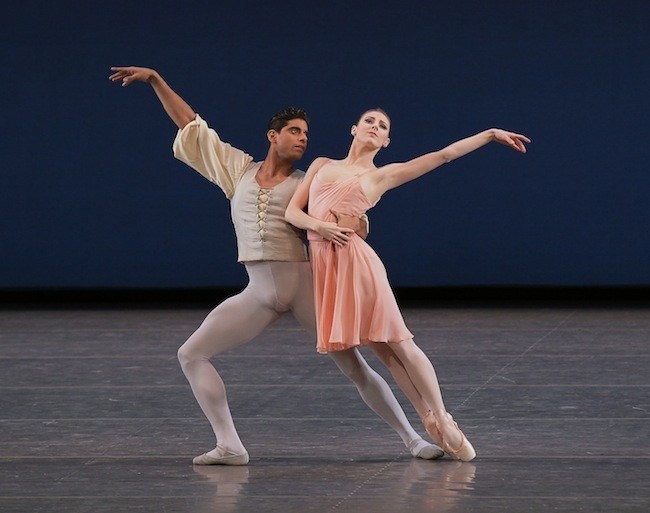 New York City Ballet's Tiler Peck and Amar Ramasar in George Balanchine's Allegro Brillante. Photo courtesy of New York City Ballet.

On June 7th, New York City Ballet presented four short pieces: The Barber Violin Concerto by Peter Martins, Red Angels by Ulysses Dove, and two classic pieces by founder George Balanchine, Allegro Brillante and Who Cares?

The dancers exhibited superb technique: Megan Fairchild gallivanted as a wild, heathen woman in Martin's choreography while Maria Kowroski, a veteran dancer, commanded the stage in Dove's sexy, electric quartet – the most striking piece of the night.

After decades, Balanchine's compositions remain a crowd pleaser. His minimalist works feature intricate patterns that command the full space of the stage, and choreography that is both athletic and delicate. In this particular performance, the dancers in the corps de ballet appeared almost adolescent, and this youthful aesthetic detracted from the sophistication of the company as a whole. Still, New York City Ballet succeeds in preserving Balanchine's legacy and style while presenting works of a broader choreographic range.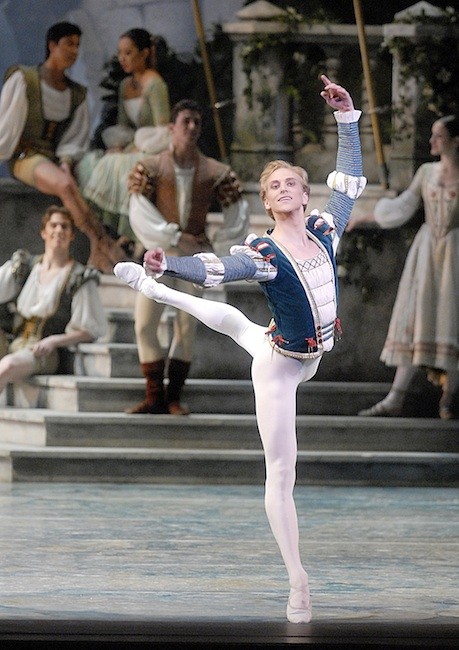 American Ballet Theatre's David Hallberg in Swan Lake. Photo courtesy of American Ballet Theatre.

Later in June, American Ballet Theatre presented two full-length ballets, Swan Lake and Sylvia, both revivals. Frederick Ashton created a version of Sylvia in 1952, first choreographed by Louis Merante in 1876, and Kevin MacKenzie revived Swan Lake in 2000 choreographing after the 19th centuries Marius Petipa and Lev Ivanov.

Each ballet possessed memorable moments. Swan Lake's entrance of the swan chorus was breathtaking, and David Hallberg with his supple extensions portrayed a regal Prince Siegfried. Polina Semionova shined as the energetic, sprightly Sylvia. Roberto Bolle's bounding leaps as Sylvia's lover, Aminta, excited and Marcelo Gomes exhibited natural dramatic flair as the evil Von Rothbart .Yet despite the powerful performances of the principals, ABT's corps de ballet struggled. In Swan Lake's first act court scene, the aristocrats and peasants lost unison, coming out of formation. Sylvia's hunt attendants faltered in simple patterns – the height of their legs was uneven and the pirouettes were off-kilter. In the ballet's celebratory last act, which showcased an array of mythological characters, the stage seemed overcrowded.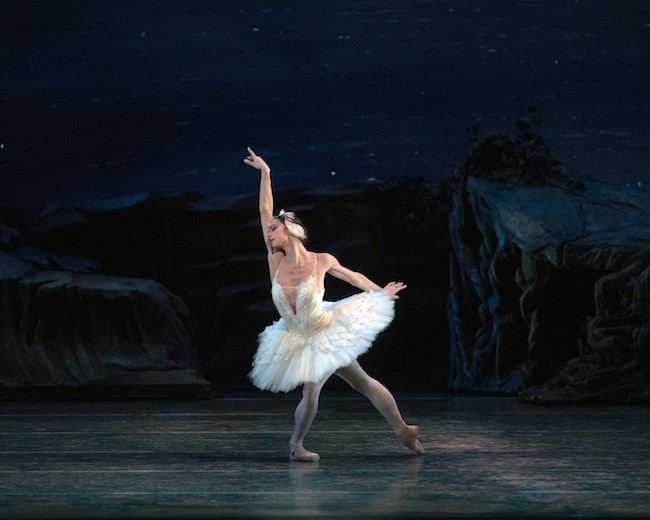 American Ballet Theatre's Polina Seminova in Swan Lake. Photo courtesy of American Ballet Theatre.

ABT is a melting pot company with diverse grouping of international dancers. This performance of Sylvia even included students from the Jacqueline Onassis Kennedy School of American Ballet. While it is ambitious that the company presents multiple story ballets with a variety of stellar principals in a single season, both of these summer ballets appeared under-rehearsed. Small flaws in timing and blocking took away from the "wow-factor" of the work, especially when comparing the company with other high-level groups like the exquisite Mariinksy Ballet. Classical ballet continues to inspire today's audiences because it is delivers a heritage of pristine and driven movement. These particular ABT performances fell short.

On August 16th, The Joyce Theater presented Jessica Lang Dance. The performance was one of the final shows of Ballet V.6.0, an innovative showcase featuring non- traditional ballet companies, and offering audiences a window into the world of "contemporary" ballet.

Lang has choreographed primarily for ballet companies such as Ballet San Jose and the Oklahoma City Ballet, and has even created work for NYCB ballet superstar, Wendy Whelan. The elegant dancers executed Lang's movement with a weighty, grounded sensibility akin to the style of early modern dance pioneer, Jose Limon.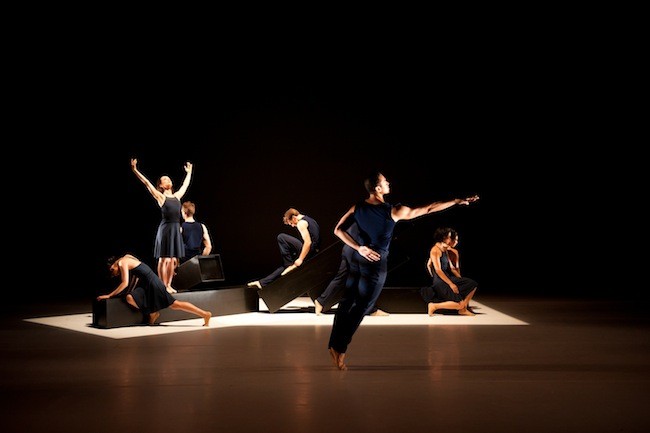 Jessica Lang Dance in From Foreign Lands and People. Photo by Tako Komaru.

Lang presented four pieces: A Solo in Nine Parts, I.N.K, Aria, and From Foreign Lands and People. Each work possessed its own inventive moments yet much of the choreographic ideas paid homage ( perhaps unknowingly) to early modern choreographers.

I.N.K. — a collaboration with video artist Inichi Maruyama — played with multimedia images, similar to the work of modern pioneer Alwin Nikolais. In From Foreign Lands and People, the dancers interacted with long rectangular sculptures reminiscent of Martha Graham's collaborations with Isamu Noguchi. A Solo in In Nine Parts featured a great deal of group running and sliding reminiscent of Paul Taylor's Esplanade. Still, despite the mixture of choreographic elements (also including release technique and gymnastics) certain pieces lacked emotional intensity, creating a muted effect.

While Lang's dancers demonstrated competency with ballet vocabulary, they did not exhibit the virtuosic daring of many classical dancers. Laura Mead, dancing the only pointe work of the evening in Aria, appeared tentative in her turns and jumps- as if her shoes restricted instead of enhanced her movement. The agile Kana Kimura, with snake-like spinal undulations and hyper-extended legs, was the exception. Her dramatic solos in I.N.K were some of the most memorable of the show.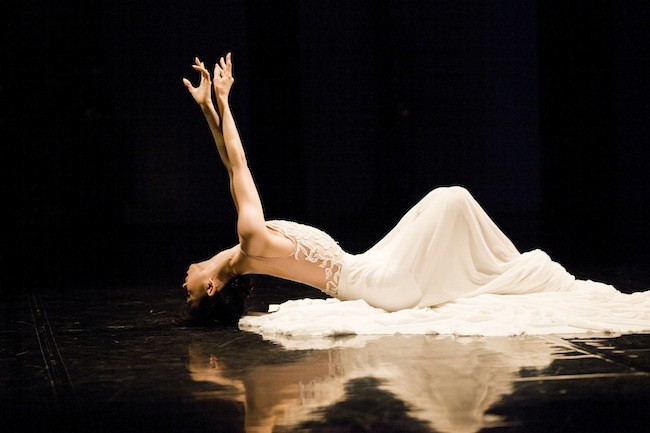 Jessica Lang Dance's The Calling. Photo by Satoshi Motoda.
Lang's work speaks to the larger question of classifying works as contemporary ballet or contemporary modern dance? Does ballet vocabulary juxtaposed or mixed with classical modern dance elements make a ballet contemporary? Is the distinction a matter of how the dancers execute movements or whether or not pointe shoes are worn? These largely unanswerable questions do not take away from the beauty of creations like Lang's. Some may find the gray areas exciting, but others may struggle to categorize these works effectually.