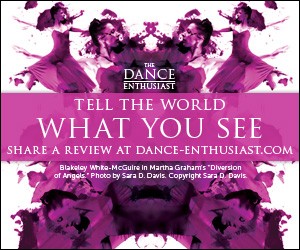 Related Features
Impressions of: Malpaso Dance Company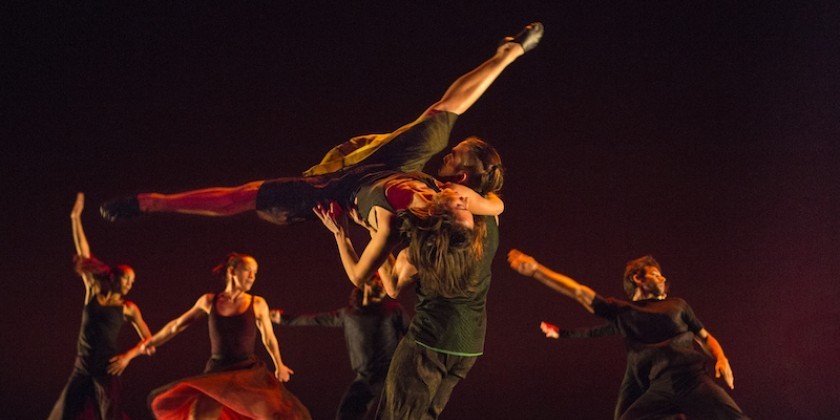 The Cuban Troupe Returned to The Joyce
The Joyce Theater
Date: March 6, 2015
Company Founder/Artistic Director: Osnel Delgado
Dancers: Dunia Acosta, Maria Karla Araujo, Isvel Bello, Randy Civico, Osnel Delgado, Beatriz Garcia, Tahimy Miranda, Joan Rodriguez
---
Founded in December 2012 and based in Havana, Cuba, the contemporary Malpaso Dance Company returned to The Joyce Theater this month after a successful United States debut last year. Their Friday night presentation featured new works by guest choreographer Trey McIntyre and the company's founder and choreographer, Osnel Delgado (in collaboration with the dancers).
McIntyre's Under Fire is set to music by 20-something Boise, Idaho musician, Grandma Kelsey.  According to the program notes, McIntyre found symbolism in burning burdensome documents from the past and noticing the way the fire compacted the paper afterwards. "This struck me as an elegant metaphor for human life," wrote McIntyre.  "The more we try to burn away and change our exterior, the more our essential born selves become evident and manifest."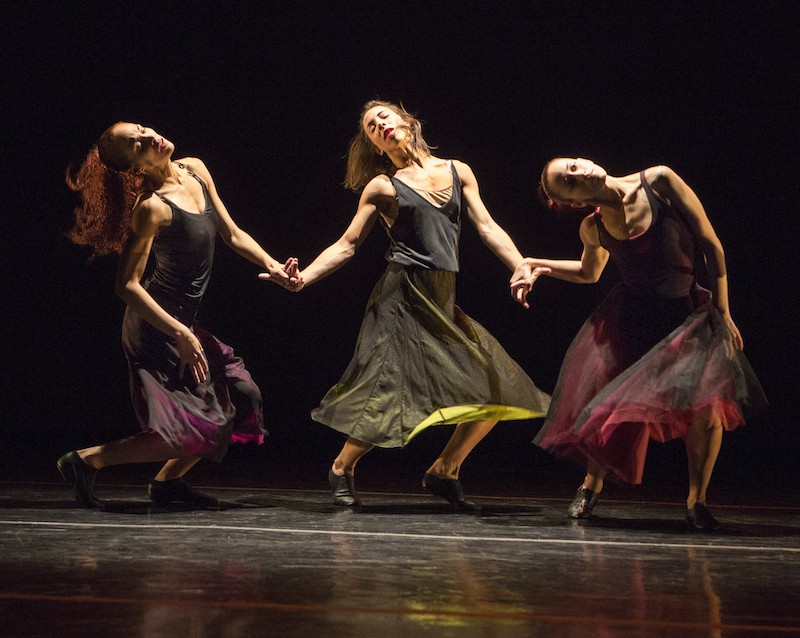 Dunia Acosta, Maria Karla Arujo and Tahimy Miranda in Under Fire. Photo: Yi Chun Wu
The idea of shedding the past came in an instant as the piece, which opened with dancers standing centerstage in a circular formation, found them splintering off seconds later to reveal a meditative solo by Delgado. In one section three female dancers walk on the stage with small, self-contained steps, as if refusing to move forward and allow themselves to be transformed. A duet begins with a young woman placing her hands on the shoulders of one of the male dancers who immediately walks away in response. Finally the company circles around this central character lifting her up, as if to suggest that after her all her trials she has returned to the essence of herself.
Delgado's latest contemporary work, Despedida/Farewell, set to live music by Arturo Farill's Afro Latin Jazz Ensemble, is based on a poem of the same name, which describes, according to the program notes, the absence of a loved one. Here, Delgado as the lead male character, has a chance to showcase his flexibility and talents as a performer as he effortlessly switches from contemporary concert choreography to floor based breakdance moves.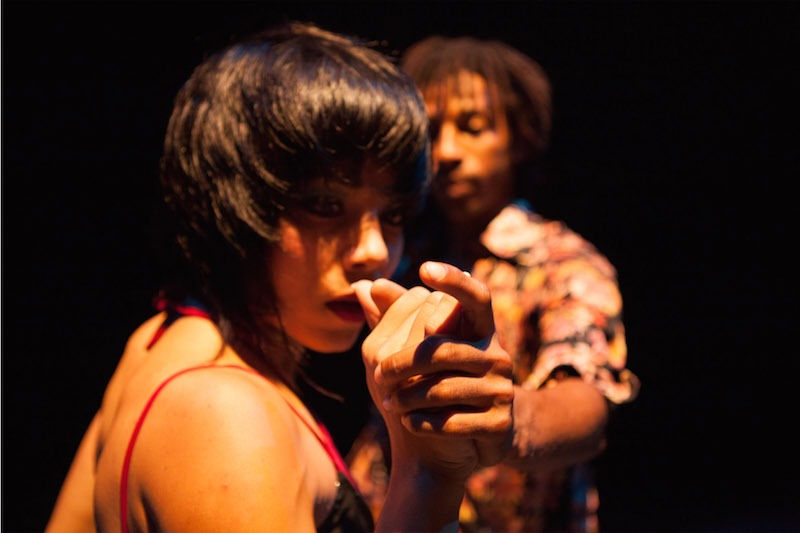 Daile Carrazana and Osnel Delgado. Photo: Lili Dosina
In Despedida/Farewell Delgado vies for the attention of the female dancers, prying them away from their male companions, only to be rejected at the end of every duet. Finally, he remains alone on stage, rocking on his back from side to side as the sounds of crashing of waves and shades of blue engulf him.
In both works, the dancers display a powerful physicality and facility in changing styles. The narrative was clear in McIntyre's Under Fire and the dancers confidently handled the contemporary ballet. Malpaso also shined in Despedida/Farewell, even though there were moments in which the movement seemed to be overpowered by the dynamic music of Afro Latin Jazz Ensemble.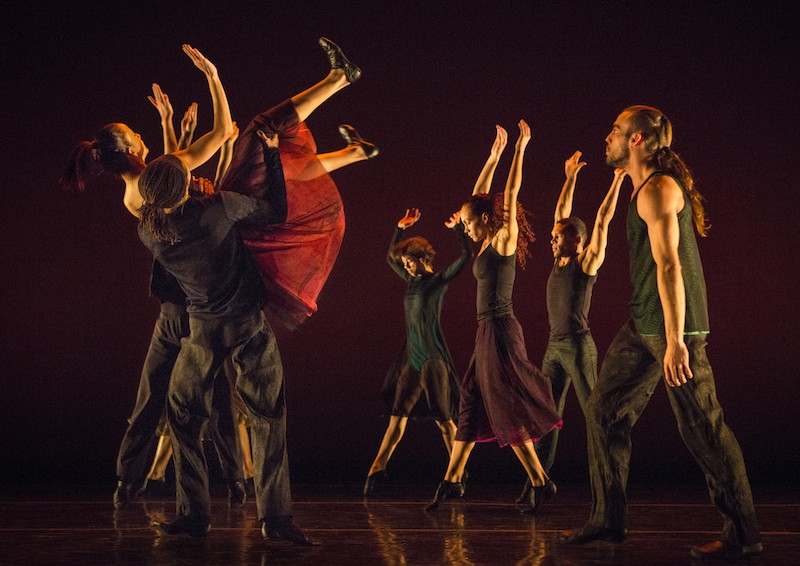 Osnel Delgado holding Tahimy Miranda; (L-R) Beatriz Garcia, Dunia Acosta, Randy Civico, Joan Rodriguez in Under Fire. Photo: Yi Chun Wu
While each piece was about a half-hour long, the entire evening felt too short. We wanted more. It would have been great to see another dance. Hopefully, Malpaso Dance Company will continue to tour the United States so that American audiences will have the chance to witness the company's passion and progression.