IMPRESSIONS: "Dancing Without Steps:The Art of Improvisation with Margaret Beals" - A Documentary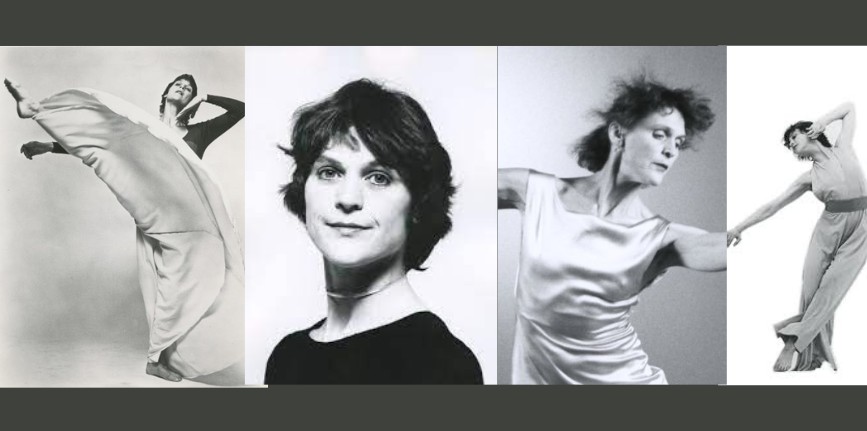 "Dancing Without Steps: The Art of Improvisation with Margaret Beals"
USA 26 minutes
Margaret Beals/Impulses Dance Theatre Arts, Inc., - Executive Producer
Adriana Davis/D-Squared Media NYC – Director/Production Company
Kathleen Drinane Davis – Associate Producer
©2022, Impulses Dance Theatre Arts, Inc. All Rights Reserved
---
Margaret Beals is an independent spirit. The short documentary Dancing Without Steps: The Art of Improvisation with Margaret Beals inspires viewers to listen to their inner pulse. Artists of all genres will appreciate Beals's passion for authenticity.
 
The film shows excerpts of performances mostly from the 1970's and 80's, as well as some photographs. Starting to make a name for herself in the 1960's, Beals finely-tuned and sometimes joyously virtuosic dancing set her apart from the prevalent pedestrianism of the Judson Church artists of that time period.
Rather than mentioning her contemporaries in the dance world, the film focuses on Beals's training in the Martha Graham technique and her need to abandon her studies in order to find and develop her own movement. The documentary successfully draws parallels to the creative process of painter Jackson Pollock, as well as musician Keith Jarrett, whose art is fueled by improvisation.  
Introduced by Meredith Monk, "Dancing Without Steps..." lets Beals define her art through her own words, and at its best  the documentary provides an introduction to a fascinating individual whose presence makes the ephemeral nature of dance resonate in every moment.
---
The film, put together in 2022, has already received many accolades:
Canada Shorts - Canadian and International Short Film Festival in Vancouver: Quarter Finalist,  an Award of Commendation.
Amsterdam Short Film Festival, Netherlands: Official Selection
Vegas Shorts, Las Vegas: Official Selection
San Diego Art Film Fest, San Diego, CA: Official Selection
Dumbo Film Festival, New York, New York: Semi-Finalist
Boston Independent Film Awards, Boston, MA: Official Selection
Munich Short Film Awards, Munich, Germany: Semi-Finalist
 
Dancing Without Steps:The Art of Improvisation with Margaret Beals is slated to be performed again in New York City soon. Keep your eyes on The Dance Enthusiast listings  to find out when.
---
The Dance Enthusiast Shares IMPRESSIONS/our brand of review, and creates conversation.
For more IMPRESSIONS, click here.
Share your #AudienceReview of performances. Write one today!
---
The Dance Enthusiast - News, Reviews, Interviews and an Open Invitation for YOU to join the Dance Conversation.