Impressions of Next@Graham at the Martha Graham Studio Theater, Curated by Tadej Brdnik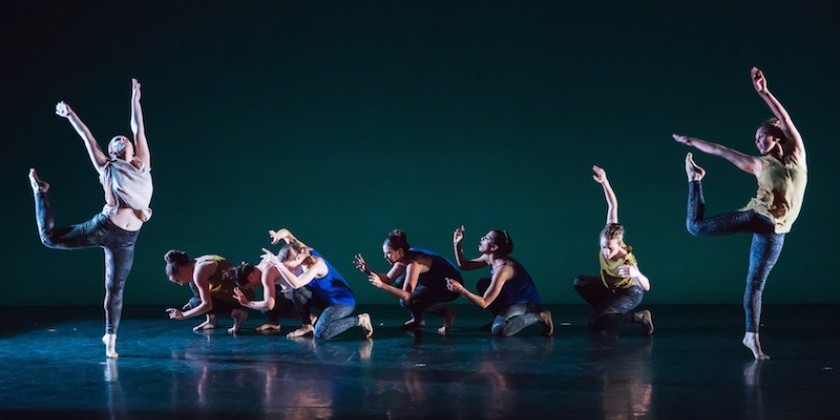 All in The Family
January 4, 2017- 8 pm - at the  Martha Graham Studio Theater
Featured Guest: Pascal Rioult/ RIOULT DANCE NY
with Ariel Rivka Dance, Hyphen/Catherine Cabeen, Karlie Budge, Marymount Manhattan College Dance Company, Nimbus Dance Works, Southern Methodist University Meadows Dance Ensemble, and Verb Ballets
---
Tadej Brdnik, who it seems just a minute ago, was impressing audiences with his magnificence as a principal with the Martha Graham Dance Company, stands before us today at the troupe's Bethune Street studio to play a new role—curator. Next@Graham, an addition to the organization's other successful studio offerings, Graham Deconstructed and New@Graham, ponders the master's legacy through creations by her close and extended relations.
Catherine Cabeen; Photo by Tim Summers
MGDC will turn 91 in April. Can you imagine how many company members, students, students of company members, students of students, etc. there are around the world? Brdnik, speaking after the first piece of the evening, seemed genuinely surprised by the thousands of applications he received to participate in this family affair. The good news is that there will be plenty to curate in the future, and Brdnik has a gift for putting together a well-paced, thoughtful progam.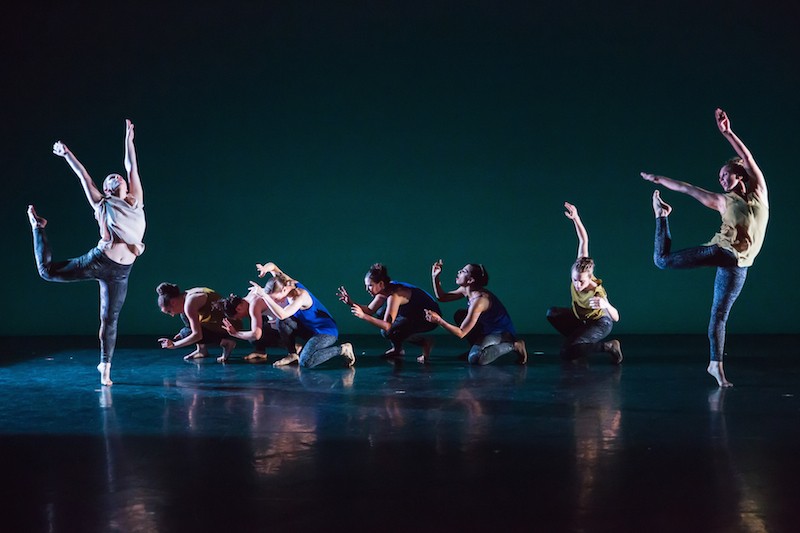 Ariel Rivka Dance; Photo by
The evening's dances ranged from excerpts of May O'Donnell's 1959 elemental and uplifting ritual Dance Energies, adroitly staged for ten budding stars of the Marymount Manhattan College dance company, to notably crafted and performed 2016 works by Ohio's Verb Ballets; New Jersey's Ariel Rivka Dance; and Dallas, Texas' Southern Methodist University Meadows Dance Ensemble. While all the contributions were of a high caliber, the solos by Karlie Budge and Catherine Cabeen stood out, as did group works by Samuel Pott and Pascal Rioult.
Karlie Budge; Photo by August Houston
Budge's short, sweet, to-the-point Pull reminded me of Graham's Satyric Festival Song in its simplicity and sass. With exuberance and fine comedic timing, Budge succumbs to Henry Cowell's music, playing at being pushed, pulled, and toppled, all the while appearing as if these machinations are happening to her for the first time.
Catherine Cabeen's gorgeous angles and leggy, luscious tilts in Left embody the sensuality of many a Graham goddess. Accompanied by DJ Cheb, i Sabbath, and Mos Def, Cabeen adds hip-hop swagger to the archetype.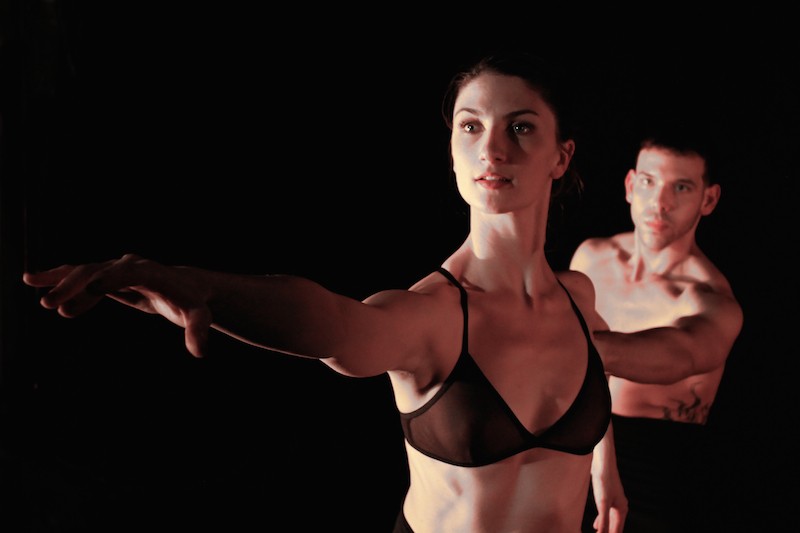 Samuel Pott's-Nimbus Dance Works in Surface Tension ; Photo by Scott Willits
Both Pott's and Rioult's pieces are based on waltzes. Pott's interpretation of Brahms and Liszt in Surface Tension (2014) conveys a language of yearning romanticism, transfixing us with elegant, rapturous partnering as images dissolve and reappear. Set to Ravel's ominous La Valse, Rioult's Wien (1994), potent in message and performance, eerily reveals the breakdown of a civilized society in whirling circles of 3/4 time. After 23 years, this masterwork still resonates, a testament to Rioult's choreographic chops. Another testament to Rioult—his dancers stay with him for a long time. What a pleasure to watch Charis Haines, Jere Hunt, Brian Flynn, and Micheal Spencer Phillips at work. Catherine Cooch and Sarah Elizabeth Seger were also wonderful, just newer to my older eyes.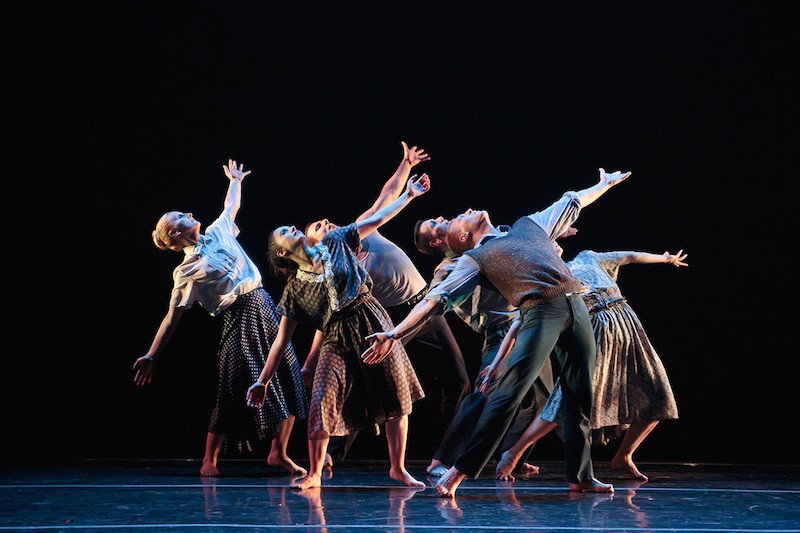 Pascal Rioult/ RIOULT DANCE NY in Wien: Photo by Eric Bandiero
May O'Donnell (1906-2004) danced with Martha Graham for a period in the 1930's, left to create her own work in California, performed and choreographed with José Limón, then later rejoined Graham in the'40s as a guest artist where she created important roles such as "The Pioneering Woman" in Appalachian Spring and "The Chorus" in Cave of the Heart. She was an influential teacher and continued to create work until she was 87. Pascal Rioult was invited to dance with Martha Graham after performing with May O' Donnell and Paul Sansardo in the 1980's. He started his own company in 1994. Samuel Pott danced with the Graham company as a soloist briefly (too briefly in my opinion) and created Nimbus Dance Works in New Jersey in 2005.
 
Out of interest, I looked up the connections that some of the artists represented had to Graham, but I would have liked to glean more from program notes. I'm not sure of the ties that connected the 2016 works of Verb, Rivka, and SMU to Graham, same with Karlie Budge and Catherine Cabeen. This information would have been illuminating to the audience if provided. Trust me, family trees are fascinating.
---
The Dance Enthusiast Shares IMPRESSIONS/our brand of review, and Creates Conversation.
Read More Impressions here; or check out some of our other pieces about the Martha Graham Dance Company on The Dance Enthusiast