IMPRESSIONS: Pablo Larraín's "EMA," a Feature Film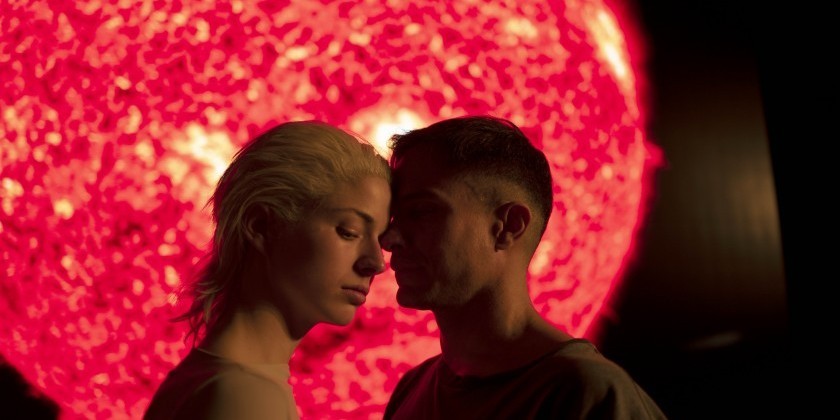 Producers: Mariane Hartard, Rocío Jadue, Andrea Undurraga, Juan de Dios Larrain
Director: Pablo Larraín // Writers: Guillermo Calderón, Pablo Larraín, Alejandro Moreno
Performance: Mariana Di Girólama, Gael García Bernal, Santiago Cabrera
Composer: Nicolas Jaar // Cinematography: Sergio Armstrong
Editing: Sebastian Sepúlveda // Choreographer: José Vidal
---
The ecstasy of a fireman and his girlfriend, a covert arsonist, gleefully grasping a nozzle spewing water is hard to forget. This is one of many such riveting moments in Pablo Larrain's film, EMA, which premiered at the Venice International Film Festival in 2019 and opened in the USA on August 13, 2021. The cinematography shot in Valparaiso, Chile; the hypnotic gaze of the lead, Mariana Di Girólama; and the score by Nicolas Jaar drive this odd film. Despite its far-fetched plot and feckless characters, this bold film makes a brave stand against child abuse. 
Countless children around the world suffer abandonment, trauma, and a basic need for food, touch, and forgiveness. Perhaps inadvertently, EMA makes a case for strengthening the investigation into couples eager to adopt. The lead character, Ema, is a self-composed dancer in her twenties married to the director of their dance company with whom she adopts and then discards a child. A pyromaniac herself, she neglects to tell her adopted child not to play with matches. In flashbacks, we learn the child inadvertently burned the couple's house down, scarring his adopted aunt. The parents freak out, return the child to the orphanage, and then grapple with their guilt.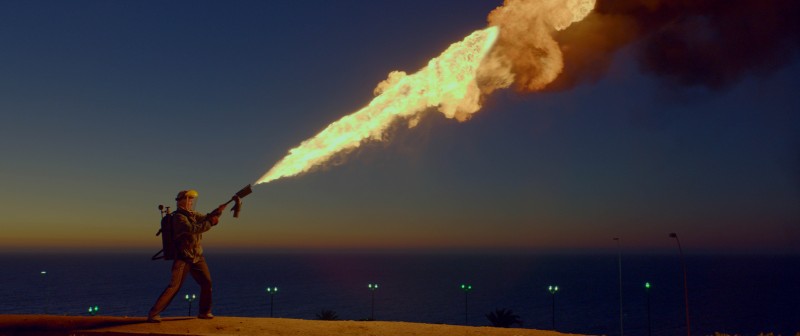 Still from EMA
This disturbed "mother," who acts like an adolescent, escapes into dance and her tribal connections with her fellow Reggaeton dancers. The dancers attack the air with their pelvises and elbows, flaunting a unisexual thirst for freedom, a punk defiance. A blue light floats over them in a rehearsal hall dominated by a giant, blood-red circular graphic on the back wall. 
In Larrain's 2016 feature film JACKIE, Natalie Portman says, "There are two kinds of women; those who want power in the world, and those who want power in bed." The incorrigible Ema, whose slicked-back blond hair is reminiscent of Evita, seeks power everywhere, oblivious of the harm she inflicts.
Still from EMA
The first, odd image of the film is of a street light on fire, with a young woman in a helmet in the foreground. We soon realize that Ema is the culprit. In the last shot, Ema loads up a container at a gas station in preparation, presumably, to torch her next target. Never do we hear or see anyone catch Ema in her pyromania, perhaps because neither she nor anyone else has questioned her mental health. 
---
The Dance Enthusiast Shares IMPRESSIONS/our brand of review, and creates conversation.
For more IMPRESSIONS, click here.
Share your #AudienceReview of performances. Write one today!
---
The Dance Enthusiast - News, Reviews, Interviews and an Open Invitation for YOU to join the Dance Conversation.