Impressions of Rennie Harris Puremovement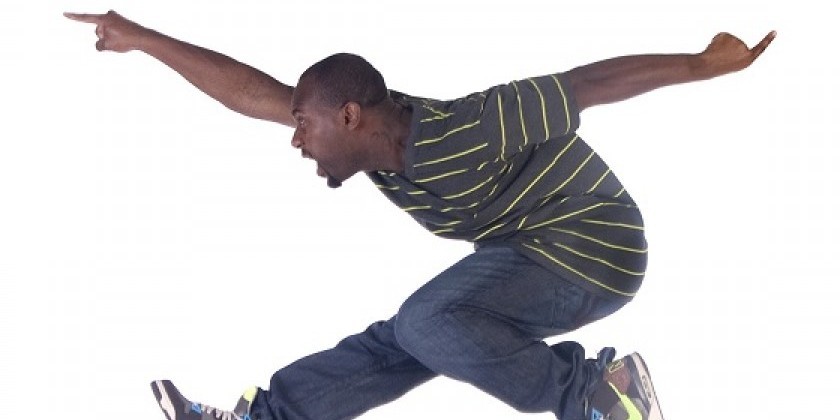 The Joyce Theater
Rennie Harris Puremovement
January 28-February 2, 2014
P-Funk, Rome & Jewels, Continuum, March of the Antmen, Students of the Asphalt Jungle
Choreography by Rennie Harris
Performed by Dinita Clark, Kyle Clark, Ryan Cliett, James P. Colter, Katia Cruz, Joshua Culbreath, Phil S. Cuttino Jr., D. Sabela Grimes, Brandyn S. Harris, Mai Le Ho Johnson, Ozzie Jones, Rodney Mason, Joel Martinez, Mariah Tlili, Shafeek Westbrook, Raphael Xavier
Lighting Design by Amith Chandrashakar
---
Rennie Harris is known for taking hip hop onto the concert dance stage. While this is true, it's not the whole truth. Along the way, Harris pioneered a new genre of dance performance.
The Joyce recently showcased a retrospective of five works from the Rennie Harris Puremovement oeuvre, ranging from 1992 – 1997, his most prolific period of creativity. Ostensibly, these works should function as individual pieces, but the evening unfolds like one long composition.
An urban, indigenous dance form, hip hop emphasizes staccato, punchy movements performed in a grounded stance. It's energetic, individualistic, and when pumped up with the high-flying antics of b-boys, astounding. Bringing hip hop onto the concert dance stage risks losing its authenticity.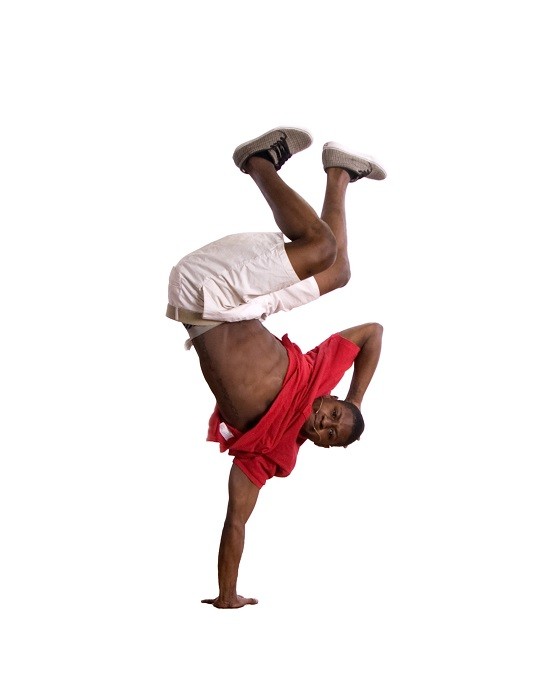 Photo: Brian Mengini
Harris circumvents this by expanding the possibilities of hip hop. Instead of presenting dance for dance's sake, his choreography investigates universal themes.  The work resembles opera, sweeping from moments of despair to absurdity with high intensity raps replace soaring arias.
D. Sabela Grimes — a cool, swaggering performer sporting a slick Mohawk — acts as our lodestar, rooting the show with several gripping soliloquys.  Slouching in a hazy spotlight, he opens with a monologue dense with references (Miley Cyrus' twerking is mentioned). He, in between quaking inhalations, moves like an electrocuted puppet.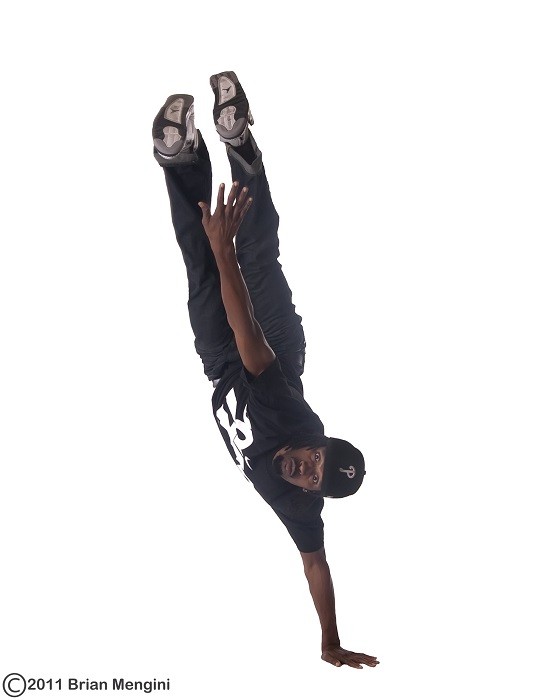 Half a dozen men clad in plaid shirts and cool sneakers join Grimes for the affable P-Funk. They execute spiky, caffeinated phrases while bantering casually. Often, one takes center stage to show off a trademark move. Even when dancing together, their individuality is unmistakable.
An excerpt from Rome & Jewels, Harris' master retelling of Romeo and Juliet, steals the show. Using singing, dancing, and text, the cast explores the gang mentality of the Capulets and the Montagues, here called the Hip Hop Family and the B-Boy Family respectively. They deliver the text — which shifts from Shakespeare to salty street language — with a slam poetry emphasis: Words spill out, one on top of the other, each bitingly articulated.
Photo: Brian Mengini
Rome & Jewels captures the humor and pathos of Shakespeare's timeless young lovers.  When Rome (Rodney Mason) hits on Jewels (no one plays the role of Jewels) with his cringingly bad pick up lines, we snicker, but moments later, during Mercutio's death, our heart plummets.
Hip hop seemingly swims in testosterone. Women perform, noticeably in Continuum where they show off their chops, but the stories appear made for men. March of the Antmen reveals five performers army-crawling across the floor and executing two-dimensional, tough guy postures against a scarlet background. Grim and volatile, the piece ends with a fallen soldier being carried off by his anguished comrades.
It's easy to forget these bleak moments when confronted by the sheer facility of the performers. They catapult headfirst into forward somersaults and balance like contortionists on their forearms. Harris, perhaps intuiting the healing power of virtuosity, ends with Students of the Asphalt Jungle, a flashy, jaw-dropping spectacle for seven men demonstrating the power of dance as hope.