IMPRESSIONS: 2023 SOLODUO Dance Festival Presented by WHITE WAVE Dance at Dixon Place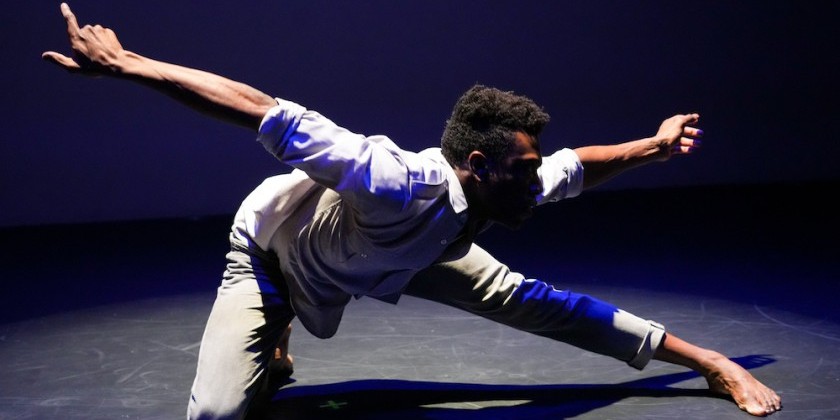 Seven Years of Support for Solo and Duet Dancers Founded by Young Soon Kim
Companies & Choreographers:
AJMWorks/Alyssa Myers, NY
Alison Cook-Beatty, NY
Dancentral, CT
Dibble Dance, UT
Georgia Greene and Xander Perone/Kanyok Dance Initiative, NY
HR Dance, NY
Amos Pinhasi, NY
David Popalisky and Dancers, CA
Bailey Seymour, Illinois
TheDynamitExperience, NY
and WHITE WAVE Young Soon Kim Dance Company, NY
Venue: Dixon Place
Date: February 9, 2023
---
For the past seven years, WHITE WAVE Dance has been hosting their annual SoloDuo Dance Festival to celebrate the unique art of the solo and duet. This year's three distinct programs consisted of 33 pieces by artists and companies from near and far. Director Young Soon Kim, an active presenter in the NYC dance scene for over three decades, created this festival to provide new opportunities for emerging and mid-career choreographers. Program 1, which opened to a sold out audience at Dixon Place, stood out for its harmonious incorporation of dance makers covering a broad range of experience and aesthetics.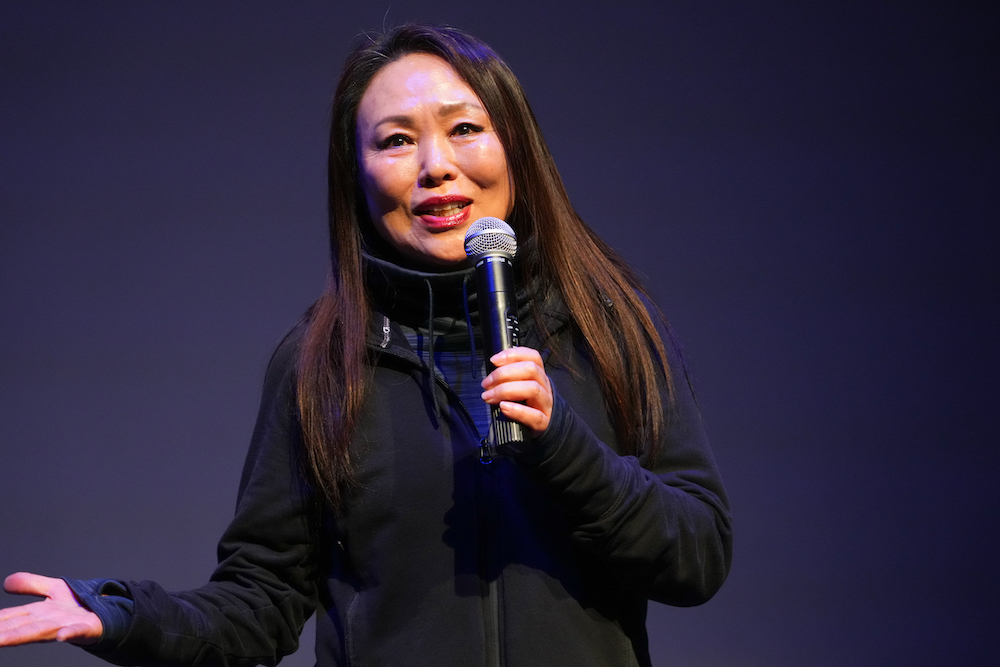 Young Soon Kim; photo courtesy of WHITE WAVE Dance
Walking On Frost, performed by Amos Pinhasi, an artist who's been active in the NY dance scene for many years, is composed of soft upper body movements and silent steps that lend a feeling that we're gazing into a private and deeply personal experience. Through what appears to be largely improvised movement, Pinhasi interprets music by Vivaldi and Purcell with striking honesty. Embodying the role of "listener," his inward, meditative gaze contrasts nicely with the music's operatic singing.
Old Man Adagio by David Popalisky; photo courtesy of WHITE WAVE Dance
Old Man Adagio by David Popalisky and Dancers also features seasoned dancers. Through reaching arms, light sweeping steps, and repeating gestural phrases, set to "Life Boat" by the Penguin Cafe Orchestra, the cleverly titled piece reads as a gentle celebration of life, friendship, and pure joy of movement.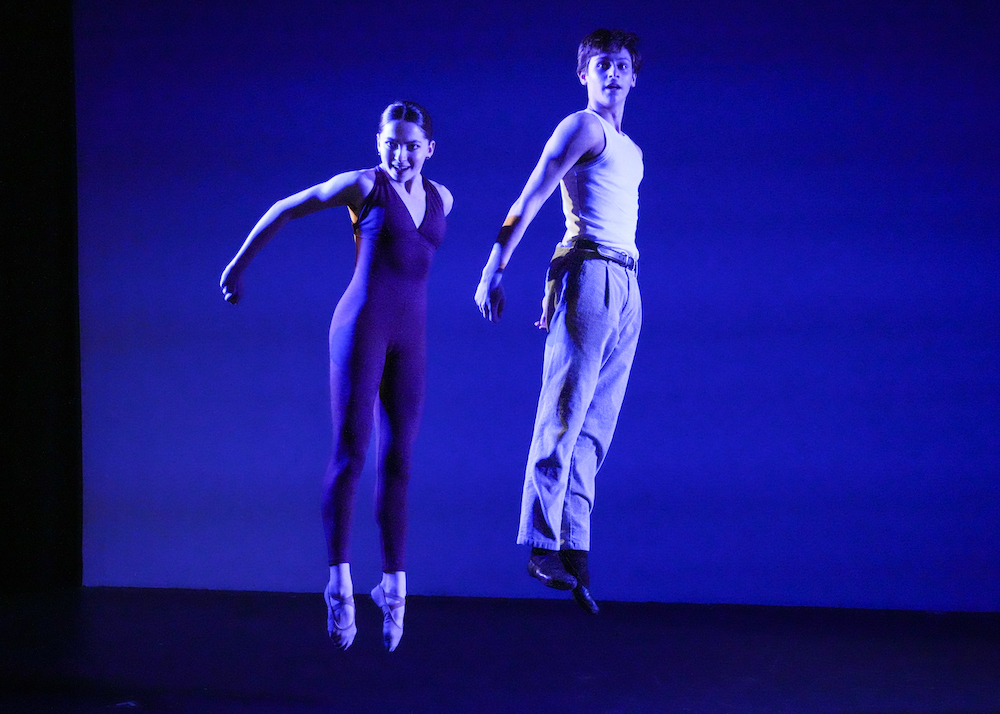 Georgia Greene and Xander Perone of Kanyok Arts Initiative in FunkDuet; photo courtesy of WHITE WAVE Dance
The contemplative atmosphere created by these works is juxtaposed with the youthful energy of Georgia Greene and Xander Perone of Kanyok Arts Initiative. Their jazzy FunkDuet features flashing smiles, technical elements that highlight the dancers' flexibility, and innovative jumps and lifts. Have I Sought or am I Seeking by Dancentral, a lyrical solo set to Sara Bareilles's cover of "Goodbye Yellow Brick Road," and Rule Number One by Bailey Seymour, with sharp drum beats and full-body shakes, are similarly youthful.
Bailey Seymour in Rule Number One; photo courtesy of WHITE WAVE Dance
Sirena/Sirena Contrario by HR Dance, SONG OF THUNDER by Alison Cook-Beatty, and MB by  TheDynamitExperience, all lent sharp focus and intense physicality to the evening. In Sirena/Sirena Contrario, the dancers begin on their knees, heads down on the floor. Softly spotlit, their loose hair covers their faces as they perform intricate shoulder choreography. A cooperative energy pervades the piece. Set to motivational poetic text by Cook-Beatty and original music by Stanislav Fridman, the dancers in SONG OF THUNDER run, jump, stomp, and slide expressively, closing out the piece with fun, high energy. MB, an acronym for Moor Beginnings, seeks to underscore the historic role of harmony in human survival. A male and female dancer wearing nude spandex move together in a pool of light, working cooperatively like the hands of a clock. They perform highly physical choreography to music reminiscent of a rainforest. The work is filled with intricate floor and partner work, and an impressive over-the-shoulder lift that brings the couple up from the ground.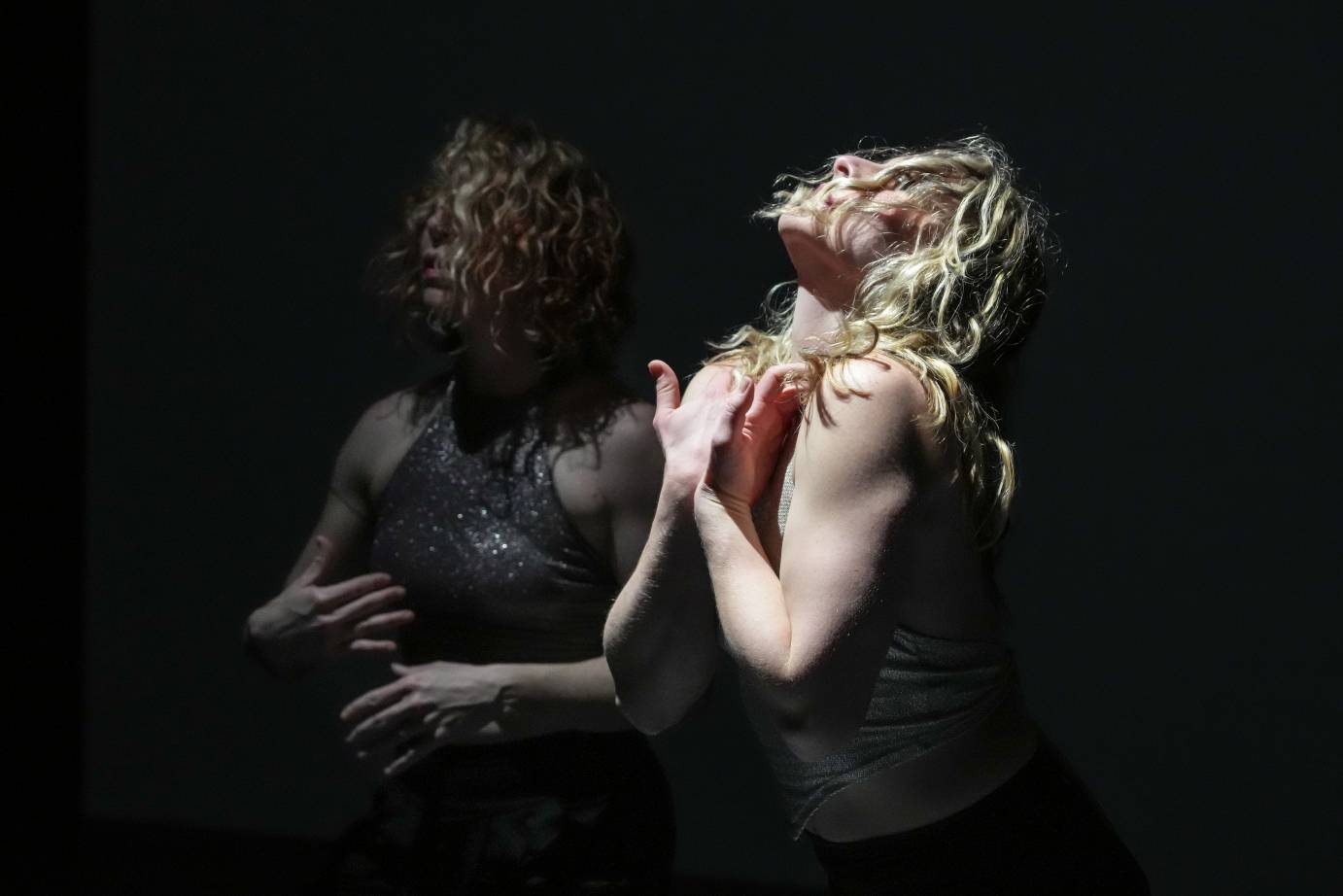 Sirena/Sirena Contrario by HR Dance; photo courtesy of WHITE WAVE Dance
Created in collaboration with solo performer McCall McClellan, Phoenix by Dibble Dance was arguably the most memorable piece of the night. McClellan enters in a burnt orange costume with an excited wave. In silence, she adjusts herself based on the apparent instructions of an invisible director who we imagine is in the back of the theater. Never seeming to please the director, her frustration builds. Suddenly "Mozart's Requiem in D Minor" begins to play, flooding the space with an air of religiosity. I can't help but think of the unseen director as some kind of god. McClellan remains in character throughout, embodying moving through struggle — toward validation? perfection? enlightenment? The piece's virtues are amplified by its many possible interpretations.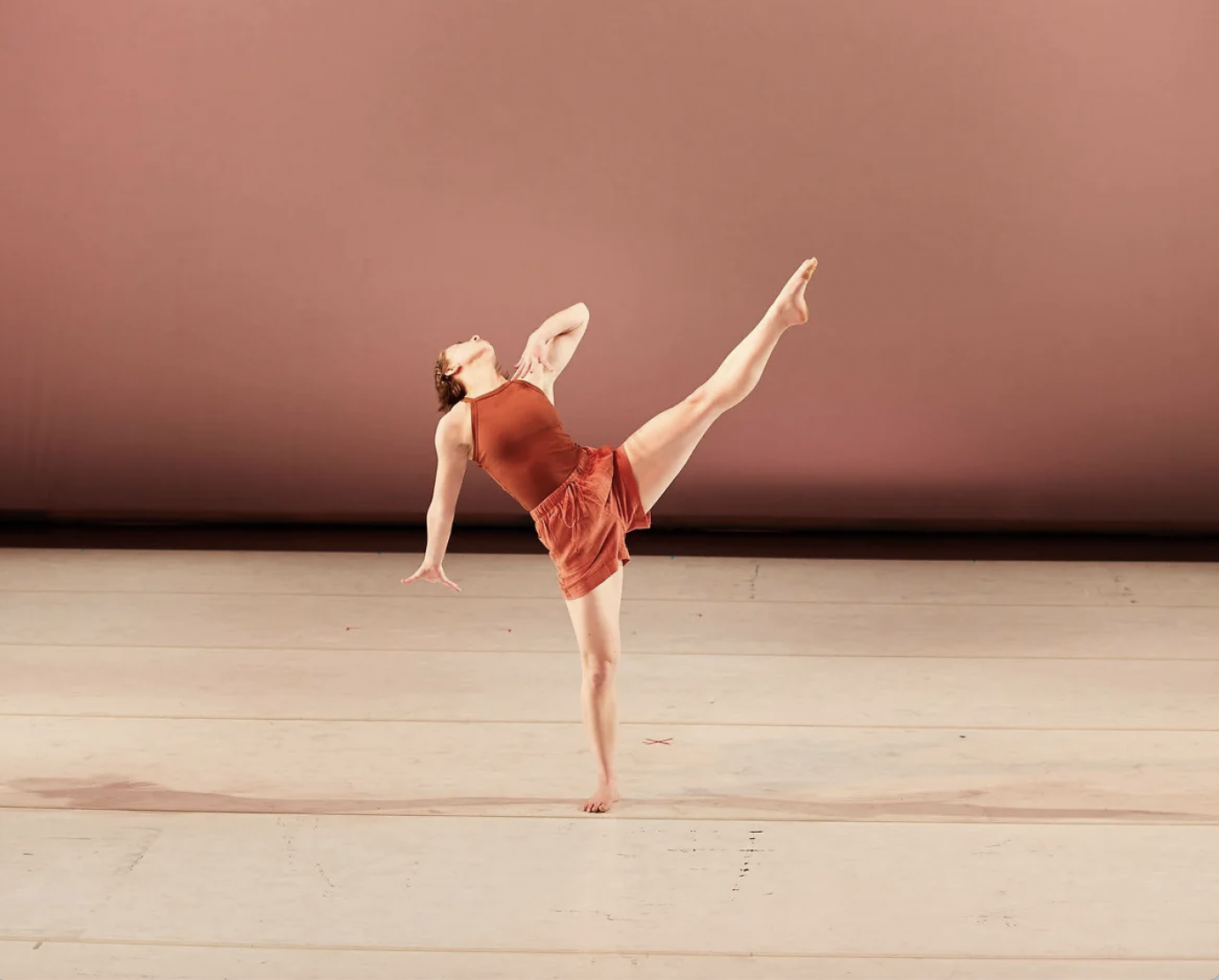 McCall McClellan in Phoenix by Dibble Dance; photo by Marissa Mooney
Over there by AJMWorks, a contemporary duet choreographed by Alyssa Myers in collaboration with Aurora Vaughan, is another highlight. Performed to the soft string music of "Nocturne No. 1 in G Minor" by Mathias Duplessy, two dancers in black costumes and black socks flow into each other through weight sharing and partnering connected by seamless transitions.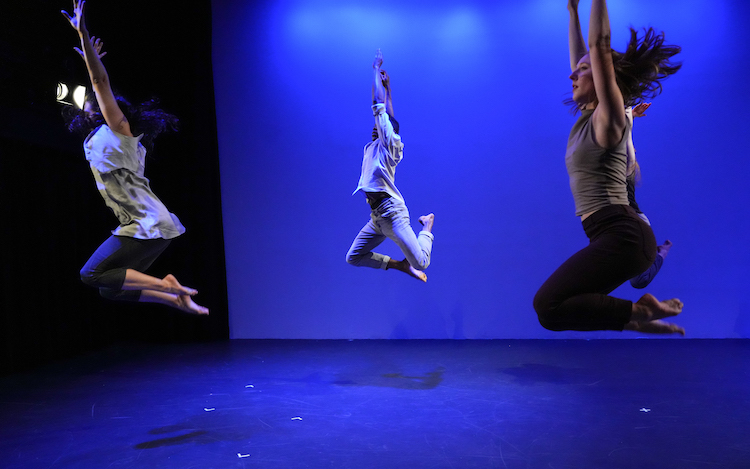 An excerpt from WHITE WAVE's iyouuswe; photo courtesy of WHITE WAVE Dance
The final portion of the program is composed of two excerpts from WHITE WAVE's energetically danced iyouuswe, which had its world premiere at the 2017 LaMaMa Moves! Dance Festival, though it is described as a work in progress. The only group piece of the evening finds six dancers performing physically demanding choreography featuring floor work, turns, and short unison phrases set largely to techno music.
An excerpt from WHITE WAVE Dance's iyouuswe; photo courtesy of WHITE WAVE Dance
Incorporating diverse styles, themes, and stages of artistry, this program's greatest strength was its variety. With no two pieces alike, viewers had much dance to be enthusiastic about.
---
The Dance Enthusiast Shares IMPRESSIONS/our brand of review, and creates conversation.
For more IMPRESSIONS, click here.
Share your #AudienceReview of performances. Write one today!
---
The Dance Enthusiast - News, Reviews, Interviews and an Open Invitation for YOU to join the Dance Conversation.