Related Features
Contribute
Your support helps us cover dance in New York City and beyond! Donate now.
Impressions of: "Tap or Die"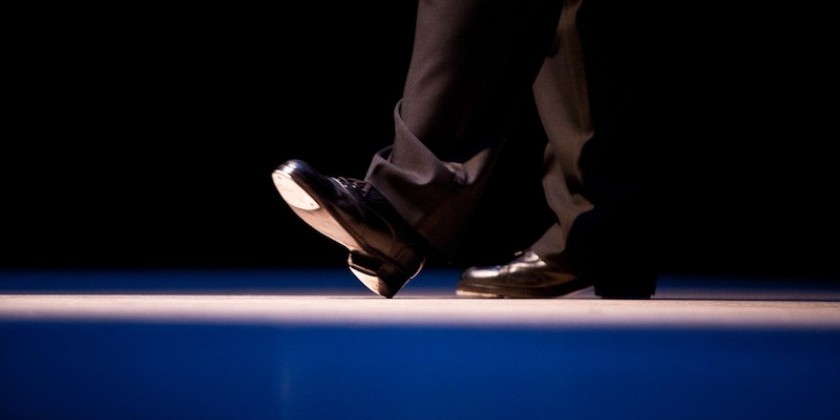 At the Dance on Camera Festival 2014
Venue: Walter Reade Theatre
January 31, 2014, 3:30
Director: Jackie Pare, USA, 2013, 62M
---

Shirley Temple Black (1928-2014) made 23 films in the 30s, tap-dancing her way to fame and fortune, only to retire from the screen at age 22. According to The New York Times obituary on February 12, 2014, "She may have been the first white actress allowed to hold hands affectionately with a black man on screen, and her staircase (tap) dance with Mr. Robinson in The Little Colonel, the first of four movies they made together, retains its magic almost 80 years later."
Jason Samuels Smith and Derick Grant. Photo: Matthew Murphy.
Ever since, American artists have tried to stretch the American concept of tappers beyond dimpled cherubs and fat, black old men. According to Derick Grant, the handsome African-American master tapper in Jackie Pare's Tap or Die, it is still a struggle. Clearly the community today is awash in virtuosity, charm, invention, and dedication, as demonstrated in this film. But that same group bemoans its loss of Gregory Hines (February 14, 1946 – August 9, 2003) whose generosity towards young tappers was legendary, and the dimming of America's spotlight.
Derick Grant and Aaron Tolson are seen auditioning tappers for the Broadway bound Imagine Tap, which succeeded in Chicago in 2006 and so far has failed to get a NYC run. They aim to present a big-budget all-tap dance revue on the scale of Bring in 'da Noise/Bring in 'da Funk, of which Grant was dance captain for the original Broadway cast. Footage of Jason Samuels Smith, Bill Robinson, Honi Coles, Gregory Hines, Slyde all make this film captivating, despite its sulky, passive-aggressive tone. Comments by dance critic and historian Brian Siebert and Jacobs Pillow Executive Director Ella Baff offer an air of authority. Some gems of observation, such as, "a dancer has to know how to warm up a room," make the film worth seeing.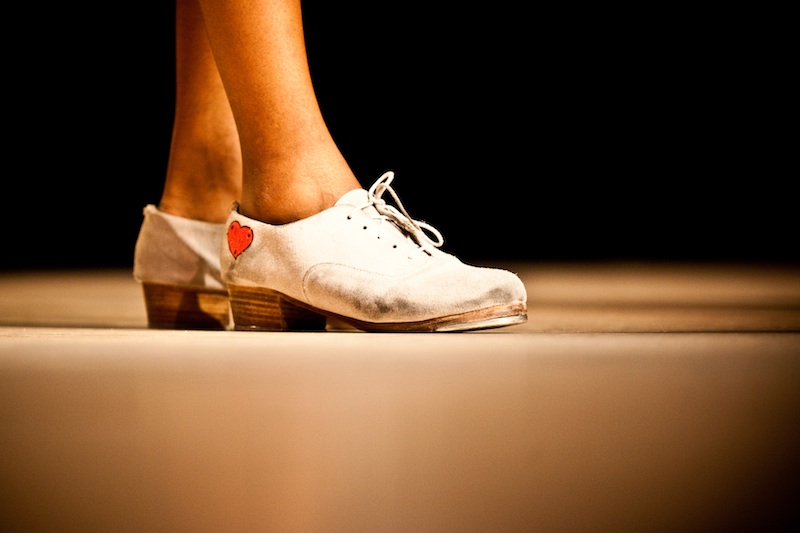 Derick Grant. Photo: Matthew Murphy.
Given the amazing success of Savion Glover, one might call Tap or Die a bit short- sighted in its assessment of the world's affection for tap. The graphic and percussive charm of the opening to Glover's website is reason enough to praise the sophistication of tap today.
Why not simply celebrate the wealth of talent, rather than begrudge the lack of brotherly love? Without any clear reasons outlined as to why tap might not have the public attention these artists feel it deserves, and with no ideas on how to reclaim it, the focus of the film seems displaced.
 
Follow Deirdre Towers on Twitter @SpiffMoves