Related Features
Contribute
Your support helps us cover dance in New York City and beyond! Donate now.
IMPRESSIONS: The Bang Group's "Nut/Cracked" at The Flea Theater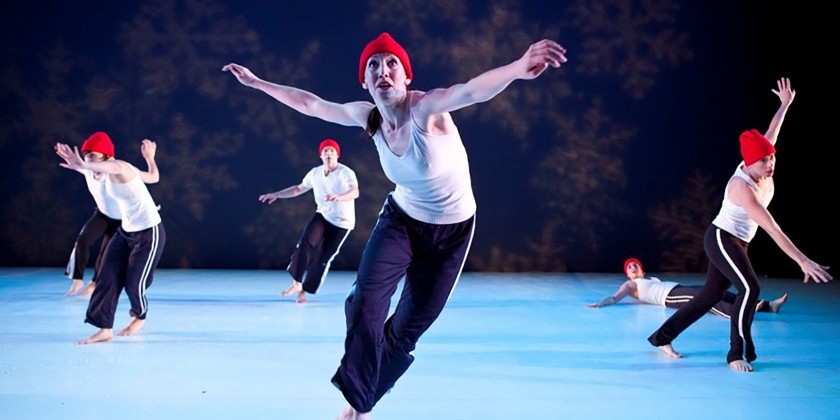 December 21st, 2018
Choreography: David Parker
Performance: The Bang Group and students from the Dalton School
Music: Original Tchaikovsky score, and arrangements by Fred Waring, The Raymond Scott Quintette, Westminister Concert Bell Choir, Duke Ellington, and Glenn Miller
---
With a plethora of alternative Nutcrackers on the scene, David Parker's Nut/Cracked carves out its own niche with a campy brand of dance comedy. Set to both the original Tchaikovsky score and a sprinkling of jazz and pop arrangements, the production features a festive hodgepodge of divertissements including modern dance, jazz, tap, ballet, social dance, and physical humor. A mixed bag by design, the production hits the mark when the dance and comedic elements are in harmony.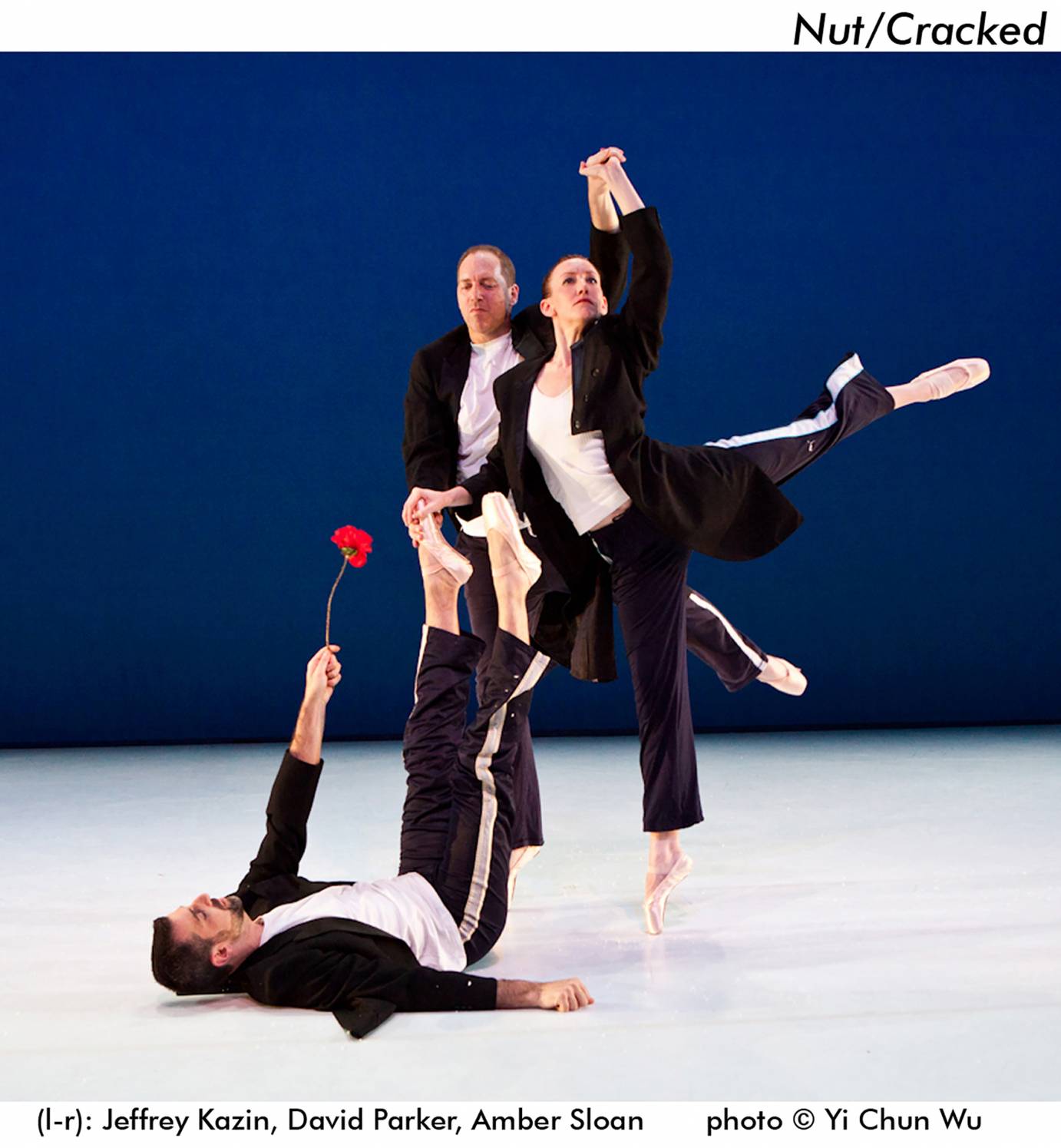 Parker's tap dance roots are clearly on display in his opening song-and-dance number, but his percussive musical sensibility seeps into the more contemporary choreography that makes up the bulk of the show. He highlights the underlying rhythms in Tchaikovsky's melodic score with stomping, slapping, and complex footwork patterns. Parker cements his knack for drawing unexpected movement from classical music with the "Disco" section, in which a group of students from the Dalton school performs a bouncy, but tightly musical sequence of party dance moves to the Russian Trepak music.
With a cast featuring some brilliant technical dancers and brilliant comedic actors (with a bit of overlap) beautiful dance sequences mesh with the humor at some points more smoothly than others. In "Snow," the central gag about slippery fake snow onstage leads seamlessly into dynamic sliding floorwork, spiraling into swirling upright movement. "Flowers" also features stunning and skillfully-performed ballet-based choreography, but the jokes about flower allergies seem abruptly tossed in without as clear of a connection to the dancing.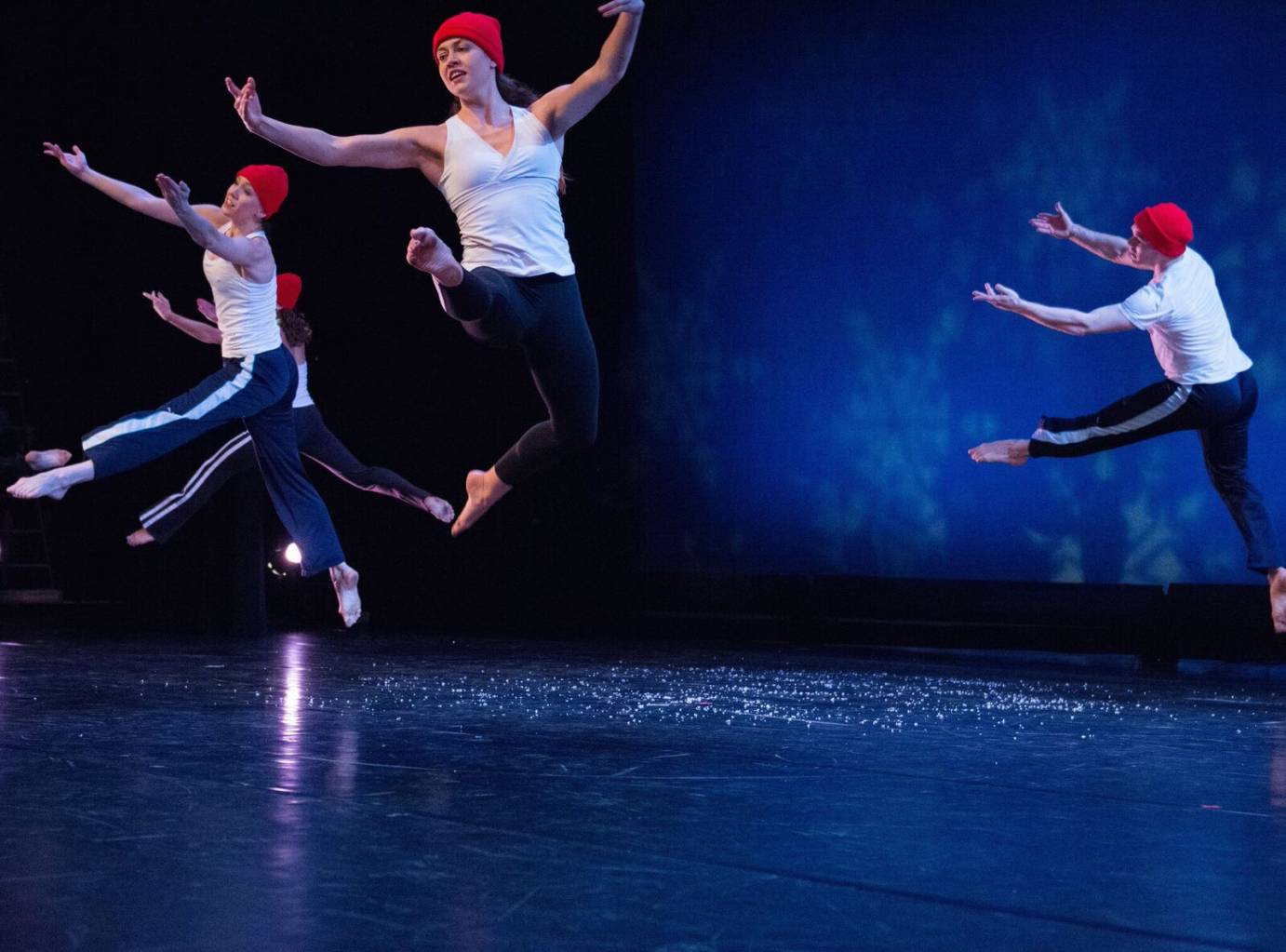 The Bang Group in Nut/Cracked at The Flea Theater; Photo by Sally Cohn
Both Parker's choreography and comedy contain a sexually charged current. Christmas trees and flower bouquets placed near the pelvis make for visual innuendos. Love (and lust) triangles of various gender combinations appear in partnering sections. Deborah Lohse, in particular, has mastered the style of bawdy burlesque performance, toeing the line between funny and sexy in exaggerated flirtations with the audience.
Gender roles receive a playful twist, with plenty of men in pointe shoes (their discomfort and shakiness often purposefully amplified) and role-reversal ballet partnering. While played out in a delightfully classic campy tone, some segments that relied solely on gender-swapping as the central joke fell a bit short. Men in pointe shoes hardly carry the shock factor they did when this production premiered in 2003. Unfazed, I sometimes craved a bit more substance — from either the pointe technique, choreography, humor, or commentary.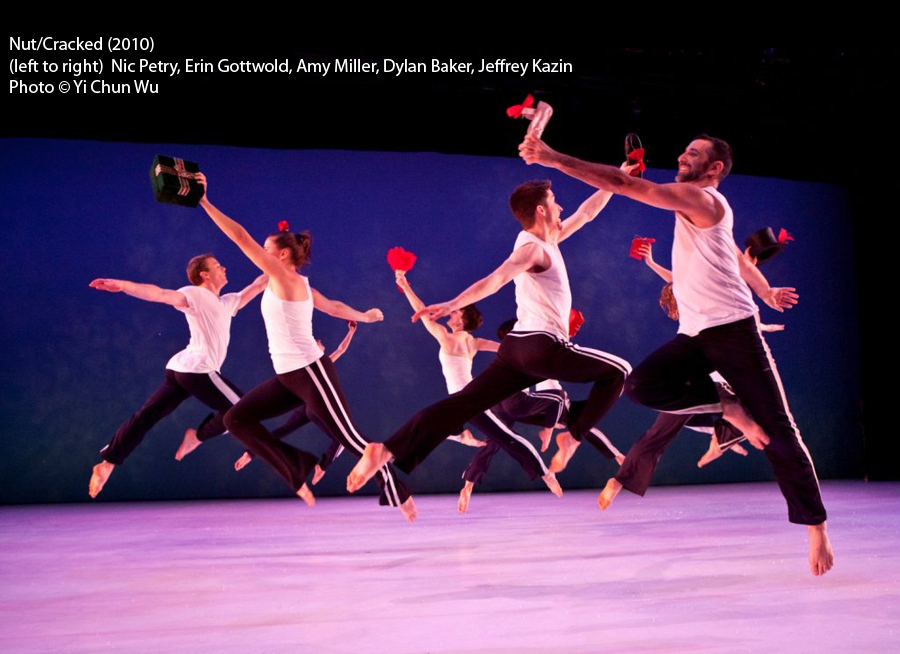 Parker sometimes draws laughs simply by reaching straight for the gag reflex — and staying there longer than we expect. Most notably were the "Noodle" dance, in which the performer slurped a single long noodle for the duration of the "Tea" music. The final "Thumbs" pas de deux shows two men eager to suck each other's thumbs — from any and all positions.
But some of Parker's sweetest moments are those built upon a simple fascination with ordinary items, physicalized to the extreme: a slinky suaveness from putting on a pair of shades, a giddy chase over an unopened box, or an ecstatic jumping sequence that escalates with each satisfying pop of bubble wrap. For many of us, this deep and ridiculous excitement over physical objects captures the modern Christmas spirit we know.
---
The Dance Enthusiast Shares IMPRESSIONS/our brand of review and Creates Conversation.
For more IMPRESSIONS, click here.
Share your #AudienceReview of performances. Write one today!