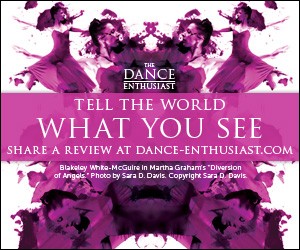 Related Features
IMPRESSIONS: Twyla Tharp's "Minimalism and Me" at the Joyce Theater
Choreography: Twyla Tharp
Pieces: Tank Dive; Re-Moves; Disperse; Generation; After 'Suite'; Medley; Dancing in the Streets of London and Paris, Continued in Stockholm and Sometimes Madrid; The Fugue; The History of Up and Down, Eight Jelly Rolls  
Performers: Matthew Dibble, Ron Todorowski, Reed Tankersley, Kara Chan, Kellie Drobnick, Mary Beth Hansohn
---
How do you get from point A to point B, from being nobody to becoming somebody? Specifically, how do you go from being a broke artist living in pre-gentrified Soho to Twyla Tharp, one of the few choreographers whose name non-dance people recognize?
Minimalism and Me, running at the Joyce Theater through mid-December, attempts to answer these questions with a lec/dem revisiting Tharp's early works. The show reveals the trajectory from a three-and-half-minute pose to Eight Jelly Rolls, a 30-minute showcase of vaudevillian suavity. Yet, for all the clarity obtained, the magic isn't pinpointed through the pieces. For that, you must look to Tharp herself. 
Spry with tousled white hair, Tharp is both a smarty pants and a smart aleck. She stands behind a podium, leading us through a mere six years of her artistic history with wry commentary. Grainy videos and black-and-white photos flicker across the cyclorama along with what might be the most important artifacts: maps dotted with letters and numbers, grids threaded with squiggles and blotches, and lists of densely plotted movement.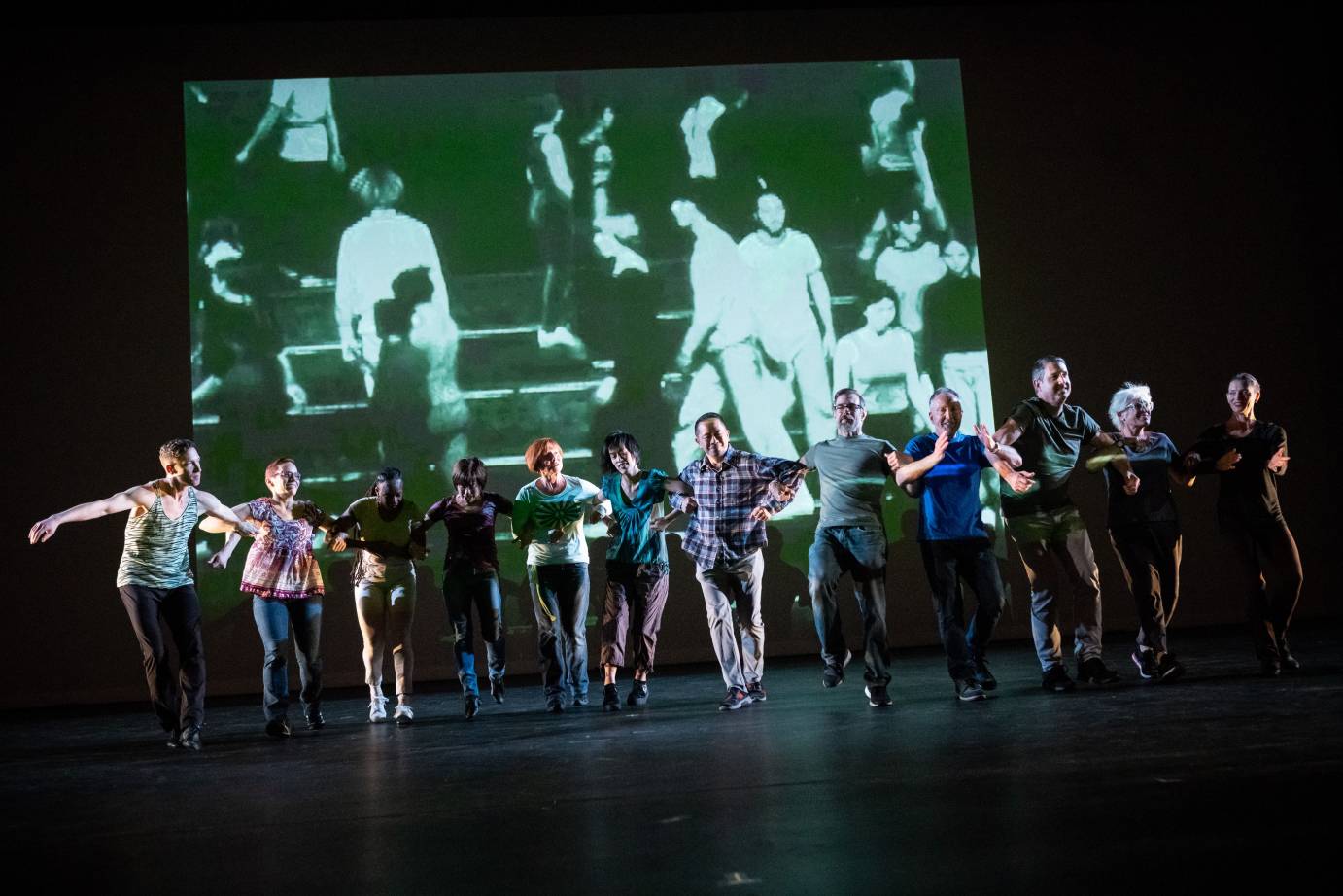 Pictured: Twyla Tharp Dancers Ron Todorowski (far L) and Mary Beth Hansohn (far R) with volunteers; Photo: Ian Douglas
Tharp is a thinker and a planner. She's the type of person who understands creativity isn't a will-o-the-wisp muse that visits erratically. Instead, inspiration is a flower that requires pruning, tending, and affection. The fruits of her labor obscure the actual labor, which is laborious indeed.
Inspiration first struck Tharp in 1965 with Tank Dive. Set to Petula Clark's "Downtown," an artist (originally Tharp, here Kellie Drobnick), strikes an X with her body. She balances on her toes for the song's entirety — interesting in theory, endless in reality.
Over the next six years, Tharp added and added and added: first, traveling (Re-Moves); later, motion (Disperse) and energy (Generation); ending with technology (The History of Up and Down). Between, she unleashed the first flash mob on the world (Medley  — recreated here with grinning amateurs) and set a work in museums (Dancing in the Streets of London and Paris, Continued in Stockholm and Sometimes Madrid). For much of this journey, a close-knit group of female performers she calls "the broads" accompanied her.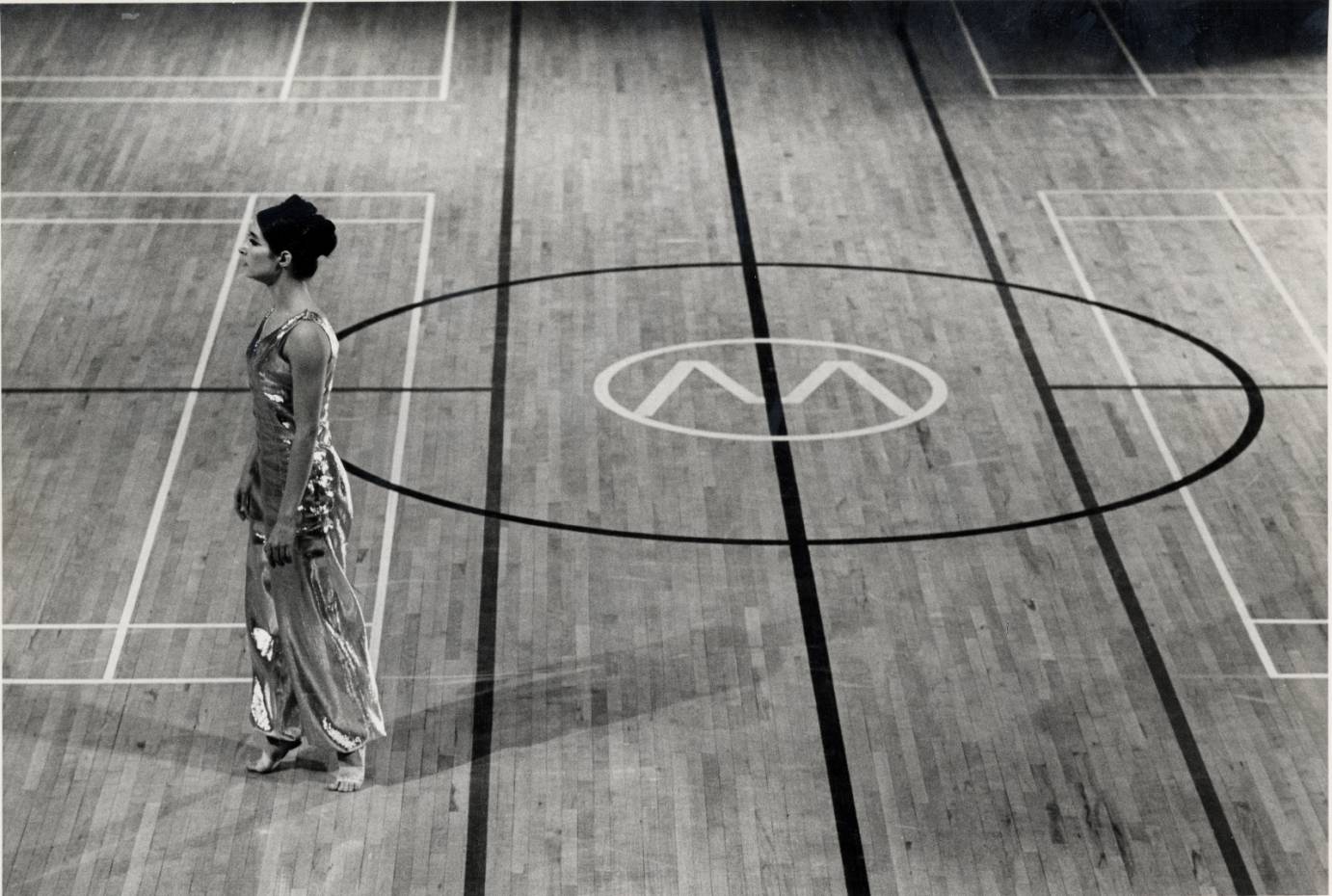 Generation; Photo: Bob Propper 
Although this accumulation of compositional abstractions sounds impressive, what really emerged was a style — Fred Astaire meets the downtown dance scene. The Fugue, which Tharp refers to as her "Opus 1," showcases her evolving aesthetic. Loose-limbed but with pulled-up centers, the performers slip, slide, stomp, shuffle, spring, and scuttle. The timings syncopate, and the rhythms layer. The feet stay in motion, hitting the floorboards like keys on an antique typewriter — the soundtrack for this scoreless piece.
Eight Jelly Rolls heralds the arrival of Tharp as we know her. Six dancers in ecru pants and jazz shoes are sophisticated clowns, exchanging pratfalls for fluttering footwork, goofball expressions for zippy pirouettes. To the rollicking tunes of Jelly Roll Morton and Charles Luke, each artist shimmies through the spotlight. Their forms are moon-bright against a midnight-blue backdrop. Stripped down and classed up, this is vaudeville made elegant, insouciant.
Pictured L to R: Ron Todorowski, Mary Beth Hansohn, Kara Chan, Kellie Drobnick, Matthew Dibble, and Reed Tankersley (behind); Photo: Ian Douglas
In an encore of sorts, Tharp romps with the cast. A man lifts her high in the air for a zinging pas de chat, and she frolics with a hat, beaming even as she pretends she can't keep up. Nothing is minimal about her joy for show business.
Through December 9, 2018 at the Joyce Theater. Tickets available here.
---
The Dance Enthusiast Shares IMPRESSIONS/ our brand of review and Creates Conversation.
For more IMPRESSIONS, click here.
Share your #AudienceReview of performances for a chance to win a ONE-YEAR SUBSCRIPTION to Marquee.TV for you and a friend