IMPRESSIONS: "YULÍ" at The Directors' Guild of America as part of the Havana Film Festival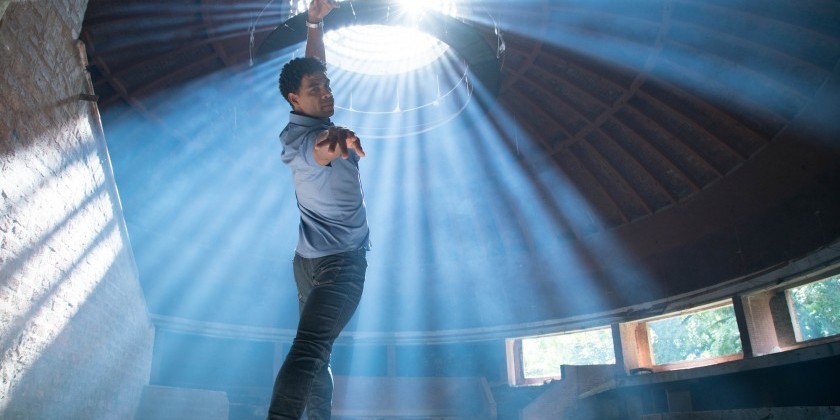 Dancers: Carlos Acosta, Kevvin Martínez, 
Director: Icíar Bollaín
Writer: Paul Laverty
Actors: Santiago Alfonso, Laura de la Uz
Composer: Alberto Iglesias
---
Balletomanes have compared Carlos Acosta to Mikhail Baryshnikov and Rudolf Nureyev. A striking difference, though, between these Russian and Cuban superstars is their path into ballet. Nureyev's father tried to beat his ballet dream out of him; while Acosta's father mercilessly beat it into him. "Art is your home! Forget us!" yelled the father to his lonely globetrotting son. 
The 20th Havana Film Festival (HFF) dedicated its closing night and party to the Cuban-born ballet star and choreographer Acosta with the New York premiere of the 109' film YULÍ, presented in collaboration with The International Performing Arts Foundation (TIPAF). Acosta's fascinating, unforgettable memoir, No Way Home – A Cuban Dancer's Story, published in 2007 by Scribner, inspired the film directed by a Spanish woman, Iciar Bollain, and written by her partner Paul Laverty.
YULÍ; Photo by Denise Guerra
Bollaín directs YULÍ with a compassionate view of Carlos' father, magnificently acted by Santiago Alfonso in his screen debut. From the HFF Q&A led by choreographer/writer Suki Johns with Acosta, we learn that Alfonso is a celebrated choreographer/teacher in Havana. Keyvin Martínez plays Acosta as a young dancer, and Edlison Manuel Olbera Núñez plays Acosta as a rebellious child with a knack for breakdancing. We see archival footage of Acosta dancing in Lausanne, Switzerland, where he won the Grand Prix in 1990 at the age of 17, and as a strikingly handsome adult reflecting on his life, turning the pages of his red scrapbook, or responding to a rehearsal — arguably the strongest moments in the film — and performing in a male duet in which Acosta plays his father, snapping leather with menacing purpose.
The film encompasses all the complexities of family, Cuba, sacrifices made to honor his father and his family he ballet coach Chery, injuries, injustices suffered by Cubans, as well as the breakthroughs.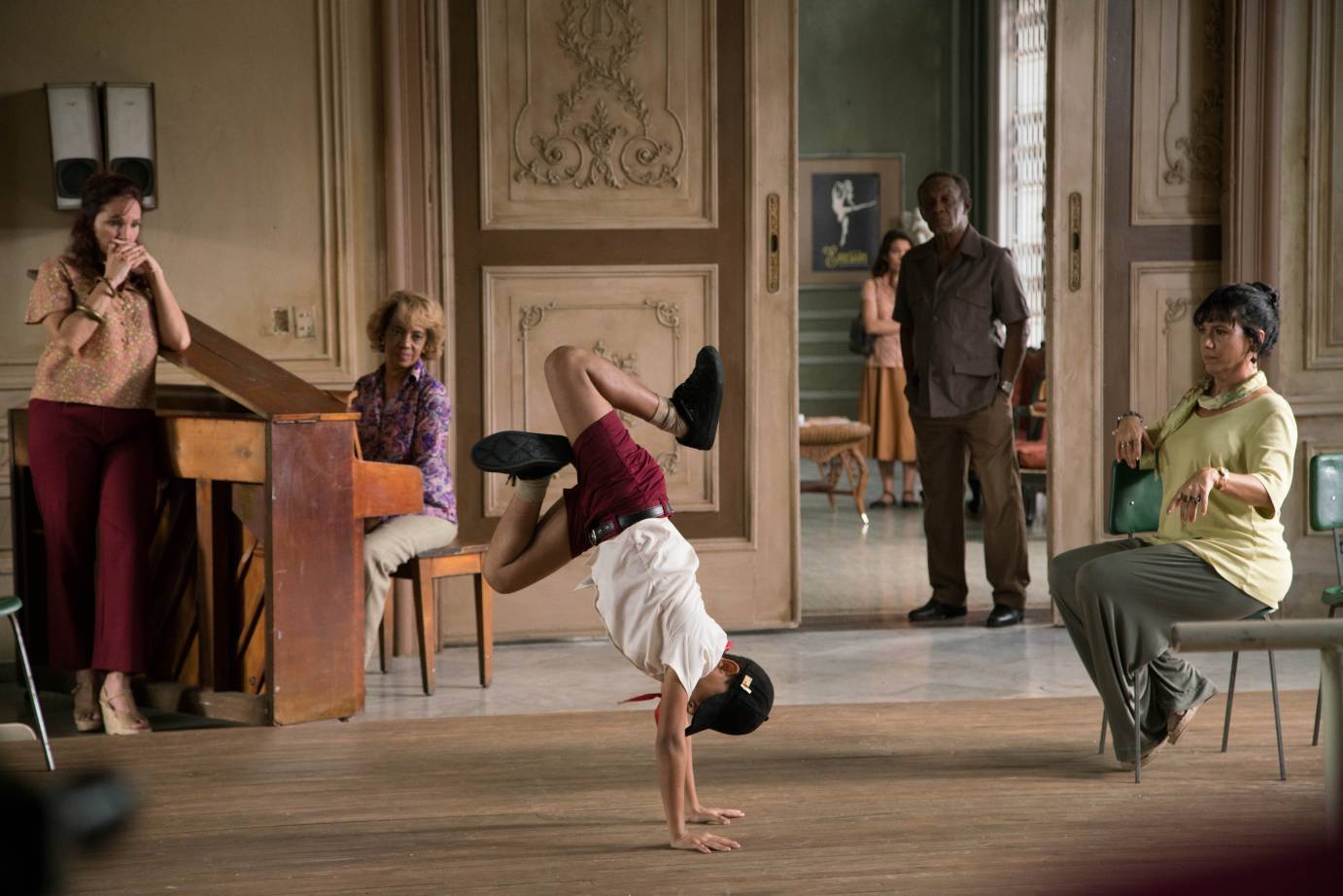 YULÍ; Photo by Denise Guerra
The HFF preamble and post screening discussions centered around Acosta's fundraising ambitions for his academy, which offers full scholarships to students from around the world. Please support this worthy cause by visiting The International Performing Arts Foundation. Acosta will commence his new role as director of the Birmingham Royal Ballet in January 2020, while continuing to run his own company Acosta Danza. In his book, he confesses that he never believed in fairy tales, as reflected in his gutsy approach to choreography, but his life could well be one. 
---