MOVING PEOPLE: Catherine Turocy on Her Favorite Baroque Dance, Where in New York She'd Take Louis XIV, and the Music that Always Soothes Her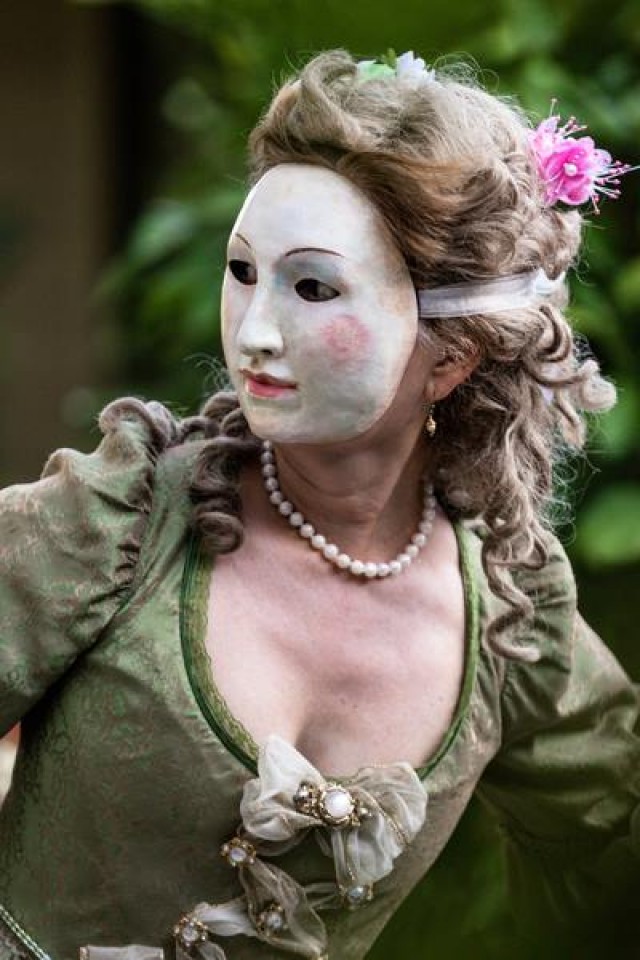 Catherine Turocy
Biography
Catherine Turocy, recognized as one of today's leading choreographer/stage directors in Baroque period performance, with over 70 Baroque operas to her credit, has been decorated by the French Republic as a Chevalier in the Order of Arts and Letters. After moving to NYC in 1976, she cofounded The New York Baroque Dance Company with Ann Jacoby.
In 2018-19, she was a recipient of the Center for Ballet and the Arts Residency Fellowship in NYC for her work on Nijinsky's Bach ballet (1913). In 2018 Turocy received the IZZY Award in San Francisco for her stage direction/choreography of  Le Temple de la Gloire by Rameau, which also received two first prizes in "Best of the Bay" under both stage direction and choreography. Other awards include the BESSIE Award in New York City for sustained achievement in choreography, the Natalie Skelton Award for Artistic Excellence and the Dance Film Association Award for "The Art of Dancing." NEA International Exchange Fellowships supported research in London and Paris.
A founding member of the Society for Dance History Scholars, Ms. Turocy has lectured on period performance practices around the world including the Royal Academies of Dance in London, Stockholm, and Copenhagen; the Festival Estival in Paris and The Society for Early Music in Tokyo. 
Left portrait: Alexis Silver
Right portrait: Mark Gillespie
1
My first memory of dancing was ___________.
when I was 2 or 3 years old. Sometimes, my mother would turn on the radio and announce it was time to dance. Usually, we were in the kitchen/dining area, and soon, my brothers, John, Tim, Tom (my twin), and my sister, Chris, and I would all be dancing freestyle with my Mom. We were all very close in age, and it was a lot of fun! My Dad was at work delivering mail, I do not think he ever joined us . . . more on the side of being shy. The music was never classical, only popular.
When my Dad was home, we were only allowed to play the classical music station unless we were doing our Saturday chores. On that day, whoever had their turn at washing the kitchen floor could listen to whatever they wanted to hear. The other times I danced were when my Dad played a classical record or when he was privately practicing on his violin behind a closed door, and I would sometimes dance in the hall.
2
I knew dance would be a part of my life forever when ___________.
at age 4, I learned one could be many things when one grew up, and at that point, I announced I was choosing dance as a profession. But for some reason, my Mom told me I had to wait until I was 5 before I could take formal lessons. That was the longest year of my life.
3
My introduction to Baroque dance occurred when ___________.
4
My favorite Baroque dance is ___________ because ___________.
La Bretagne 
it was the first dance I reconstructed from 18th-century dance notation, and it is so fun to dance!
5
If I could time travel to see one performance, it would be ___________ with choreography by ___________ because___________.
Les Caracteres de la Danse
she was known for her expressivity and innovation in dance in the 18th century . . . she taught [Jean-Georges] Noverre!
6
Something most 21st-century dancers don't know about Baroque dance is ___________.
that so much of the stage dancing by soloists was improvised and that dance theory shared the same base in cosmic theory as the other arts
7
The most extravagant costume I've ever performed in is ___________.
when I danced the role of Orithee in Rameau's Les Boréades in Aix-en-Provence. I was also the choreographer, which was incredible because the work was never produced in the 18th century as Rameau died before the premiere. Hence, I am the original choreographer of this work!
The costume made of silk was in the style of Marie Sallé's dress in her portrait by Lancret. It was a wrap-around, form-fitting bodice, which attached at the side and was a beautiful cerulean blue fabric mixed with a darker underlying thread. The bodice was attached to an overskirt of the same fabric and open at the front. The underskirt was ivory and all trimmed with sparkling jewels (alas, not real jewels). The opened overskirt was very dramatic when turning as the full circular cut flared out, rippling in the action. In the opera scene I was the nymph, Orithée, who was abducted by the god of the wind, Borée.
8
If I could be penpals with anyone, dead or alive, it would be ___________ because ___________.
he was a dancer, choreographer, dance producer, dance notator, philosopher, and dance theorist, was connected in English society and had the reputation of being kind
9
My motto is ___________.
Perseverance Furthers (very Chinese)
10
I would like to learn to ___________.
11
A secret talent I have is ___________.
12
My perfect day includes these three things: ___________, ___________, and ___________.
seeing or hearing from my grown sons 
cooking with my husband, Jim 
listening to live music and dancing
13
I would be an ___________ if dance weren't my career.
14
If someone wanted to learn more about Baroque dance, I'd encourage them to ___________.
15
If Louis XIV visited modern-day New York, I'd take him to ___________.
16
I wish I could have been a fly on the wall for this moment in history: ___________.
when [Vaslav] Nijinsky began studying Bach to create a new ballet that never saw the stage . . . in 1913
17
A piece of music that always soothes me when I'm frazzled is ___________.
18
A painting I could look at forever is ___________.
oddly enough no single painting comes to mind. My emotions are changeable and painting demands a true focus and state of being, there is no one painting to hold this distinction of "forever."
19
When travel restrictions loosen, I'm booking a ticket to ___________.
20
My hope for the 2020s is ___________.
that we find unity in our celebration of history and culture, and we are no longer crippled by divisive perspectives. When we fall in love with someone, we love the good and the bad, and we move on and deal with challenges and celebrations as they come our way. We do not cling to the negative. Can we do the same in our community spirit?
MOVING PEOPLE: Celebrating People Who Power The Dance World!
Do you know of a MOVING PERSON  we should celebrate on The Dance Enthusiast?
Please take a look at our 10th and 11th Year — People Who Power The Dance World — The Dance Enthusiast A to Z 
Related Features
More from this Author