MOVING PEOPLE: JoAnna Mendl Shaw on Her New Book, How Physical Listening Could Benefit Politicians, and the Most Expressive Body Part of a Horse and a Human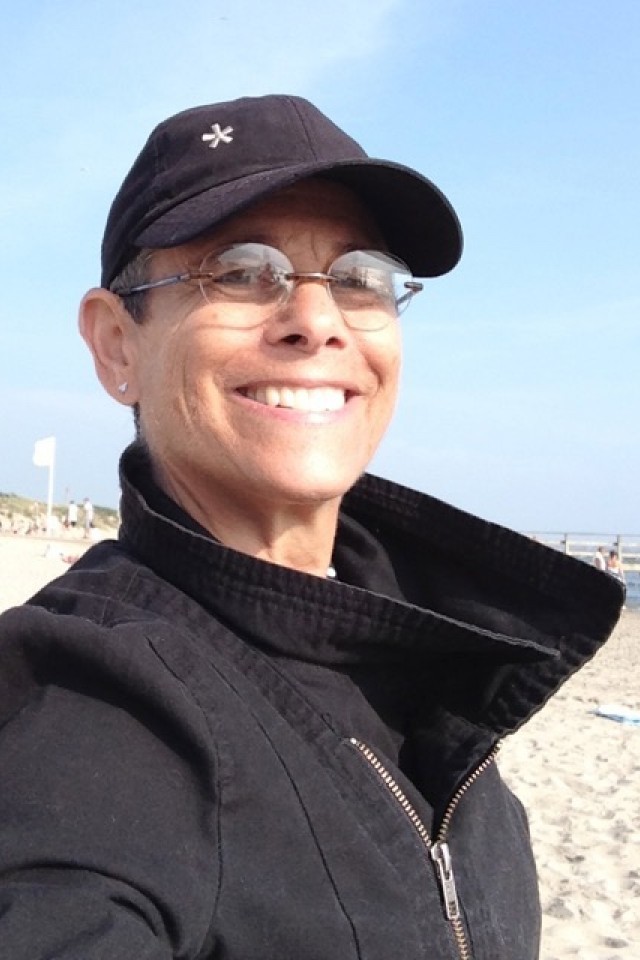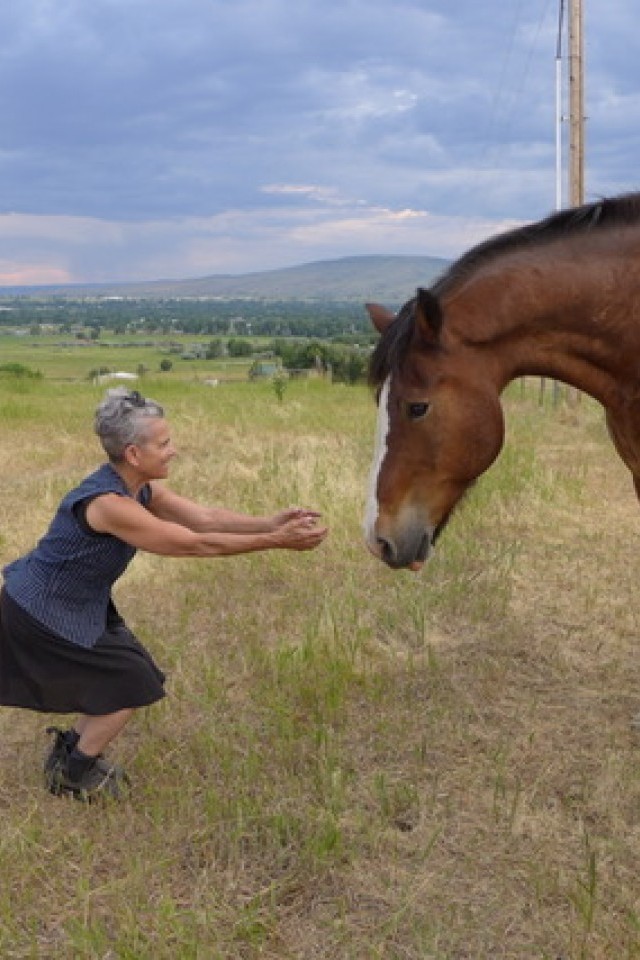 JoAnna Mendl Shaw
Biography
Choreographer, dance educator, and arts advocate, JoAnna Mendl Shaw creates performance works for stage, rural and urban landscapes. With her company the Equus Projects, Shaw tours throughout the States and Europe creating site-specific performance works devised as an immersive community engagement process in collaboration with the local community. Shaw's choreography often includes equines. Her Physical Listening practice, developed from years of inter-species research has brought Equus Projects into teaching residencies at the Naval War College, Training Magazine, NYU Medical School and into corporate think tanks, dance conservatories, colleges, elementary schools and into extensive work in the equestrian world. Shaw has taught on the faculty at NYU/Tisch, The Juilliard School, Ailey BFA Program, Marymount, Princeton, Mount Holyoke, and Montclair State. Shaw and the Equus Projects have been funded by grants from the NEA, Harkness, Jerome Robbins, RSF, Rockefeller, O'Donnell Green, and Oppenheimer Foundations, DCA, LMCC, NYSCA and commissioned by numerous festivals including Bates Dance Festival, Saratoga Arts Festival, and NYC River to River Festival.
Left photo: Joe Lertola
Right photo: Lisa Morgan
1
My earliest memory of dancing is ___________.
2
I knew my life would revolve around movement when ____________.
I learned to ski at age three
3
The first time I rode a horse was ___________. The first time I danced with one was ___________.
truly unmemorable
thrilling
4
One thing that continues to surprise me about melding dance with horsemanship is ___________.
the complexity of this non-verbal communication between human and equine. It is truly humbling.
5
The most expressive part of the human body is ___________.
6
The most expressive part of a horse's body is ___________.
7
Something that dancers must learn to move with horses is ___________.
being accountable for every movement choice and thinking in terms of horizontal space
8
My greatest mentors have been ___________.
9
As a composition teacher, I've always urged my students to ___________.
10
My life motto is ____________.
to stay joyful, generous, and always dream big
11
If I'm having a bad day, these three things always make it better: ____________, ____________, ____________.
remembering to breathe, laughter, and a hug from my son
12
If I could invite anyone, dead or alive, to an Equus Projects' show, it would be ___________ because ___________.
Making a show is only a small part of this work. I would love Frederic Pignon to coach us.
13
Every day, I am learning to be ___________.
a more effective leader and listener for our equine partners
14
Another job or industry in which I might have excelled is: ___________.
In my next life, I would like to be a doctor
15
I recommend my new book, "Physical Listening: A dancer's interspecies journey," for anyone who ___________.
is interested in becoming more deeply connected to their nonverbal, embodied intelligence
16
If I could describe the practice of physical listening in less than ten words, they would be ___________.
to learn to pay attention without judgment and with compassion
17
A favorite excerpt from my book is ___________.
the Introduction to "Physical Listening: A dancer's interspecies journey"
Dance and Horses: Two worlds where grace, beauty and consummate athleticism prevail. Two disciplines that demand commitment and rigor. Two arenas where the single-minded, privileged and some very lucky flourish. I have been very persistent and quite lucky.
My journey with horses began unexpectedly. I did not grow up with horses. I recall a few pony rides in a dusty arena near our home. Horses moved into the busy swirl of my dance career as the sentient beings in a choreographic experiment. My equine encounters during those months of choreographic experimentation were thrilling. The horses seemed to appreciate the dancers' willingness to move with them, sense their energy and absorb textures of weight and space into their own bodies. Curiosity aroused, I continued to investigate this human equine conversation. Gradually, the horses nudged me to shift my attention away from dancing and focus on the listening.: Listening with my whole body: Skin, hands, full spine, feet and back. Listening with my breath. Listening without an agenda.
As a young dancer I trained with a vengeance, determined to make up for lost time. My focus was on strength and flexibility, becoming a dance athlete. Maturing into a professional dancer, I developed a somatic practice to stay fit and uninjured, but most of my attention was focused on making a living. I got seduced into climbing the achievement ladder. With brain accustomed to being in a state of striving over-drive, it took me several years to understand that to truly dance with a horse, I had to be present in ways that dance had never asked of me.
This large, patient animal made me realize that when I rush forward in pursuit of the next milestone, I am not taking the time to let information sift into that deep sensory level where somatic knowledge resides. I was ahead of myself, thinking my way into listening. The horses were asking me to access a level of physical intelligence I possessed, but had never fully accessed or investigated. They were also asking for a piece of my heart. It took me years to realize that. 
"Physical Listening" is available HERE and on Amazon. Support our work by using Amazon Smile and making The Equus Projects your charity of choice. 
18
At this point in my career, ___________ is not a high priority.
choreographing a show 
I see my research on physical listening as a potentially powerful teaching tool. I would like to use our work with physical listening to coach politicians to become better more global listeners and move beyond partisan thinking. I would like our interspecies perspective to guide humans towards more collaborative thinking. Can we teach people to be less judgmental? Can we as a nation move beyond racial prejudice? The need to be RIGHT overpowers our curiosity and our ability to hold multiple truths in mind and acknowledge multiple belief systems. 
Performances are single events that happen and are over. As I planned my next career objectives, I decided to fully commit to making a film about our work. Like a book, a film will continue to exist and hopefully have resonance
We are currently filming a documentary that follows our training with two mares. These are two horses we have been training and dancing with for several years. They are both pregnant. The film will follow the birth of their two foals and a process of gentle imprinting of the dancers. 
19
For me, one silver lining of the Covid-19 pandemic has been _________.
time to slow down, climb off the gerbil wheel of activity, and take time to reflect and prioritize how I want my work to continue in ways that just might make the world a gentler, more compassionate place
20
My hope for the 2020s is that ____________.
dancers can find new ways to dance together, choreograph, and perform. Through Covid, perhaps they have discovered new ways to bring dance into the world in meaningful ways
MOVING PEOPLE: Celebrating People Who Power The Dance World!
Do you know of a MOVING PERSON  we should celebrate on The Dance Enthusiast?
Please take a look at our 10th and 11th Year — People Who Power The Dance World — The Dance Enthusiast A to Z 
Related Features
More from this Author