MOVING PEOPLE: Jonathan Hollander on Battery Dance Festival, His Connection to India, and What He Misses about Lower Manhattan in the '70s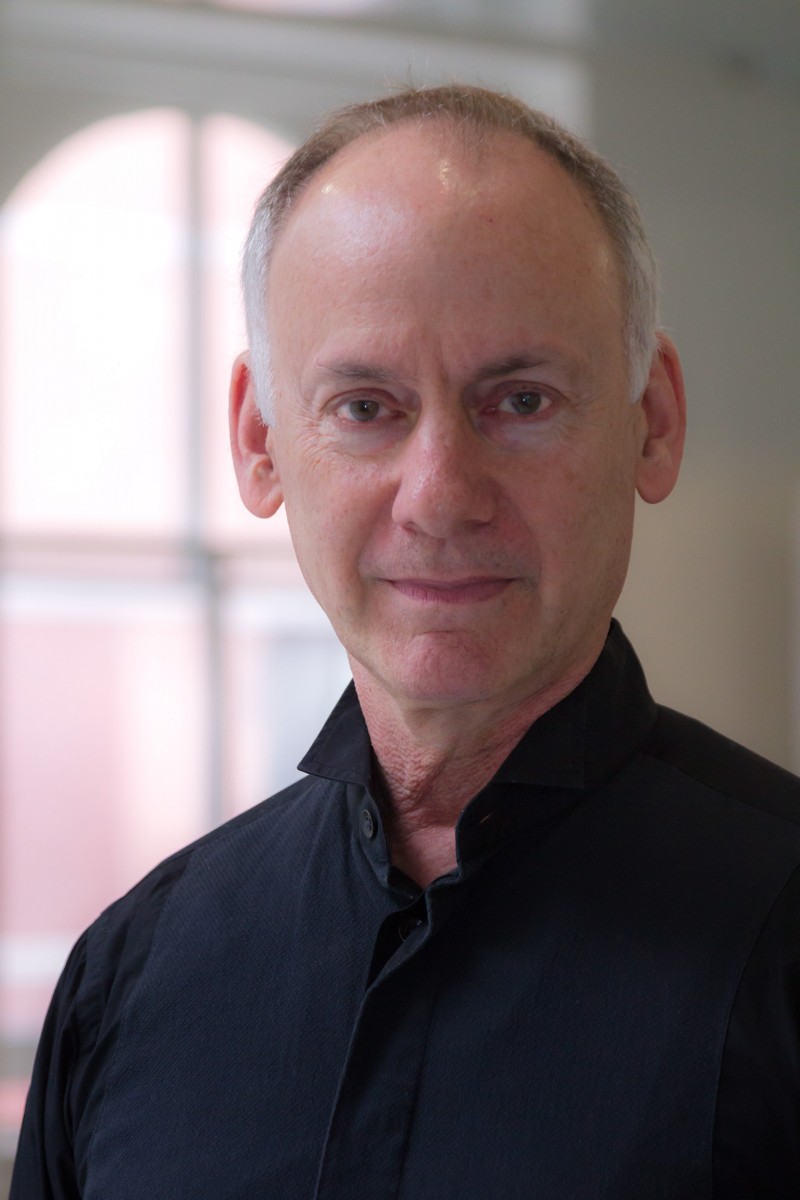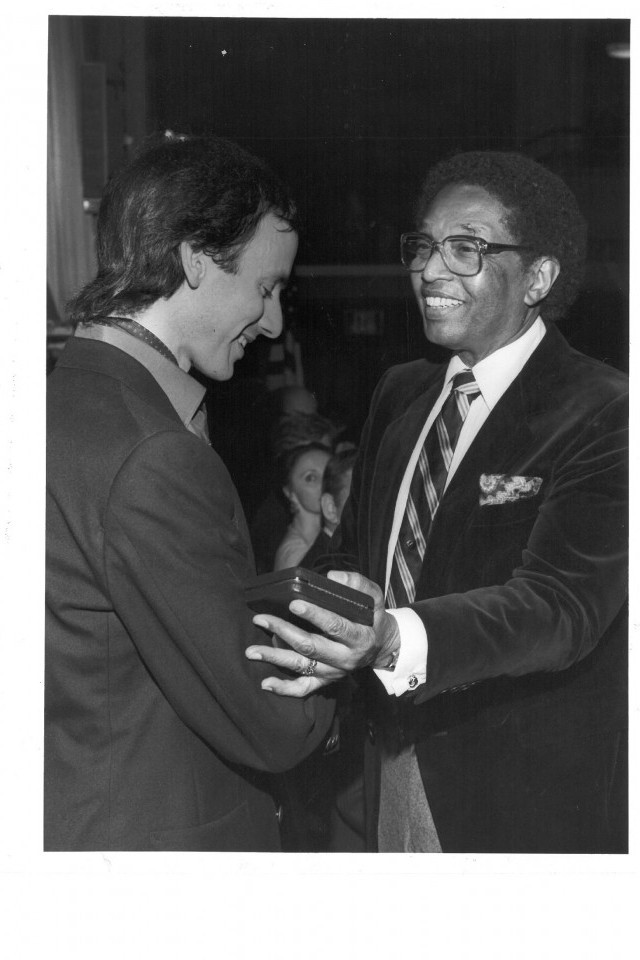 Jonathan Hollander
Biography
Jonathan Hollander is a trailblazer in the field of dance beginning with his founding of Battery Dance in Lower Manhattan in 1976 at a time when the area was devoid of culture. Six years later he founded the Battery Dance Festival which is now New York City's longest-running public dance festival. Widely recognized as one of the outstanding choreographers of his generation, his works have been presented in major theaters and festivals across five continents.
In June, 2018, he was awarded the Federal Order of Merit by German President Frank-Walter Steinmeier in honor of his"great commitment and leadership in bringing young people together across borders through cultural exchange."   He was the Selma Jeanne Cohen Lecturer at the Fulbright Conference in Puebla, Mexico and served as a panelist for the Institute for Public Diplomacy and Global Communication at George Washington University in November, 2018.  He established arts education residencies at the primary, middle and high school levels in New York City public schools.  He served as Fulbright lecturer on dance in India in 1992, and Fulbright Specialist in Malaysia in 2011. Hollander's work has been supported by the U.S. Department of State on multiple occasions and by the National Endowment for the Arts, New York State Council on the Arts, New York City Department of Cultural Affairs, Rockefeller Brothers Fund, Ford Foundation and many others. Hollander received the Silver Mask of the Silesian Dance Theatre (Poland), the USable Award (Germany) and the Arts & Business Council's Encore Award.
Under Hollander's leadership, Battery Dance Company actively supports the commissioning of new musical scores and the inclusion of live musical performance in its productions. Hollander regularly lectures at the university level in the U.S. and overseas on Arts Management and Arts Education.  He collaborated in the creation and launching of the Cape Town International Dance Festival in South Africa and has facilitated U.S. tours by many of India's leading dance companies over the past 25 years.  He co-founded the Indo-American Arts Council in 2000 in New York City and served on its Board until 2018. Jonathan was named Adjunct Professor by the Indian Institute of Finance and represented the U.S. performing arts field at the Inaugural Conference on Soft Power in New Delhi in December, 2018.
Cover photo: Fulbright Association
Left portrait: Claudio Rodriguez
Right portrait: Arts & Business Council, Billy Taylor presenting the Encore Award to Jonathan Hollander in 1982
1
My earliest memory of dancing is _____________.
skipping and dancing and jumping on the furniture up and down the stairs as my mother played a song called the "Skipping Song" on the piano. I must have been about 4 or 5.  It was a joyous experience that I can feel and picture even now as I write this.
2
I knew that I was a dance artist when _____________.
I went to University of California/Irvine and thought I would be a visual artist.  But I didn't like the classes I signed up for and saw dance students frolicking on the lawns and stretching and doing routines and I thought, "I want to do that." Of course that was a pivotal moment of switching focus, intuitively, with no idea how momentous it was until later.
Within 6 months, Merce Cunningham and his company members came to Irvine for a one-week residency. I was enthralled. I couldn't get enough of it: the classes, the talks, the lecture-demos, the performances. A few months later, Merce invited me to become a scholarship student (no doubt encouraged to do so by Sandra Neels with whom I was carrying on a correspondence) and after finishing the dance performance at Irvine — a brilliant original work that Eugene Loring created on the students called 'Folkdances from a Mythical Country'— I packed up my car (the one and only time I ever had a car) and drove cross country to pursue a career in dance, leaving academia behind.
3
An event (dance-related or not) that transformed me was _____________.
in 2006 – in Freiburg, Germany, Battery Dance and Drastic Action were engaged in an experimental program titled Dances for the Blue House, that became Dancing to Connect. We were working with groups of high school students, giving them tools to use in choreographing their own dances.
The underlying theme was that of facing history and addressing the oppression of one group, minorities, by another. I had been skeptical of students without prior dance training taking on the task of choreography. However, what I saw in the workshops made me realize how wrong I had been. The students' authenticity of movement, their passion and their creativity brought tears. That moment defined much of what I have done ever since in over 50 countries and here in New York public high schools with my incredible team of teaching artists.
4
One of the projects I've most enjoyed is _____________.
the Battery Dance Festival. Especially in these days of home-bound sequestration, it gives me pleasure to reimagine the unique pleasure of sitting outside, watching the dancers against the water and the sky, and experiencing the feeling of community, surrounded by thousands of people of all ages and places.
5
A truly good day includes _____________.
interacting with my friends and colleagues and sharing a good laugh.
6
I question _____________.
the leadership in this country, the corruption and lies in plain sight, the chipping away of the pillars of democracy and freedom and human rights, the disrespect for expertise, and … yes, the lack of compassion.
7
I would like to learn ____________.
how to become more fluent in technology, but I know it is too late. I am relying on my younger colleagues to help me function.
8
Another job or industry where I might have excelled is _____________.
9
A personal challenge I face is _____________.
how to take care of the staff and artists of Battery Dance and our extended family of beneficiaries at this time that might stretch on for months where live interaction is impossible.
10
One thing I miss about Lower Manhattan in the '70s is _____________.
the engagement of the corporate community. When we launched our summer festival and arts education programs, the banks, law, insurance and consulting firms were all engaged in supporting us. It was a team effort. Everyone played a role – financial, yes, and advisory too. Now only American Express and Goldman Sachs have been there for us among the downtown corporations.  Now more than ever we will need that fabric of support to coalesce in order to shore up the arts community that is being decimated by the coronavirus pandemic.
11
The performance space where I feel most comfortable is _____________.
wherever I happen to be in New York or around the world. I have learned to adapt and with a team of production designers and dancers who are ready for anything, I feel assured that there is no challenge we cannot face and that we'll end up feeling at home anywhere.
12
While serving as a Fulbright Specialist in Malaysia _____________.
I had the privilege of working with talented and well-trained dancers at ASWARA and Sutra Dance Theatre, under the direction of Joseph Victor Gonzales and Ramli Ibrahim respectively. One of the most incredible experiences was teaching some of the ASWARA dancers how to conduct Dancing to Connect workshops with UNHCR refugees from Myanmar and Sri Lanka. I will never forget those wonderful days. I wish them all good luck in facing the virus head-on.
13
I feel connected to India because _____________.
I lived as an Indian with an Indian family as an AFS Exchange student when I was a teenager.  My DNA was intertwined with theirs and the relations have grown throughout my life in so many ways. I was first introduced to dance at the highest level by the leading dancers of Bombay: the Jhaveri Sisters and Guru Parvati Kumar and his senior disciple Sucheta Bhide Chapekar. My love for and connection to the world of Indian dance has likewise spiralled and evolved, allowing me to enrich my own artistry, and to support the two-way exchange of dance between the U.S. and India for decades.
14
My work with refugees involves _____________.
supporting the integration of refugees into their new home communities in Germany; and in past years, in South Korea for refugees from North Korea and China; and in Malta with Africans who arrived on boats and were saved from drowning by the Maltese Navy.
15
I've been participating in screenings of a film that _____________.
interweaves stories of Battery Dance's work around the world. 'Moving Stories' was created by the brilliant team of Cornelia Ravenal, Mikael Södersten, Rob Fruchtman, and Wendy Sax. I owe them a huge debt of gratitude for helping us tell the world about the beautiful young people whose lives have been changed by dance; and revealing the dedication and skill and passion of Battery Dance's teaching artists.
16
A dancer I can watch over and over and over again is _____________.
17
If Battery Dance Company were an adjective, it would be _____________.
18
Downtown Dance Festival had to evolve into Battery Dance Festival because _____________.
humility only goes so far, and it was time for the public to recognize that our small, under-resourced but hard-driving dance company was the engine behind it – not a government agency.
19
I am spending a lot of time _____________.
counting my blessings that I am surrounded by artists and administrators who are public-spirited, undaunted by enormous challenges, and ready to explore new ways to share their light with the community at home and abroad in view of today's health and safety precautions.
20
I am really looking forward to _____________.
the conquering of the coronavirus and the elections in November 2020.
Moving People:  Celebrating People Who Power The Dance World!
Do you know of a MOVING PERSON  we should celebrate on The Dance Enthusiast?
Please take a look at our 10th and 11th Year - People Who Power The Dance World — The Dance Enthusiast A to Z 
Related Features
More from this Author