MOVING PEOPLE: Alicia Graf Mack on Carmen de Lavallade, "Revelations," and Leading the Dance Division at the Juilliard School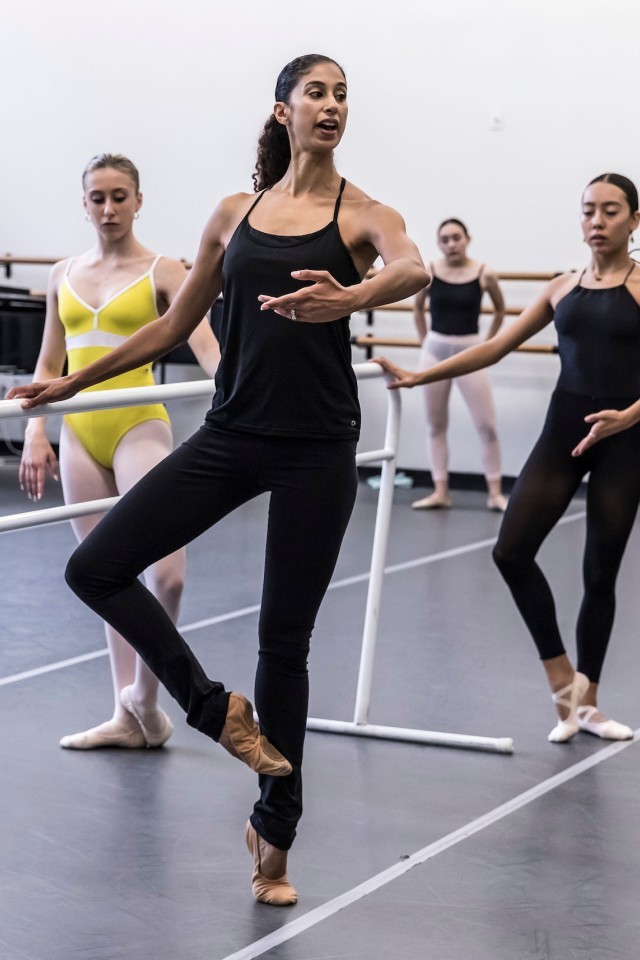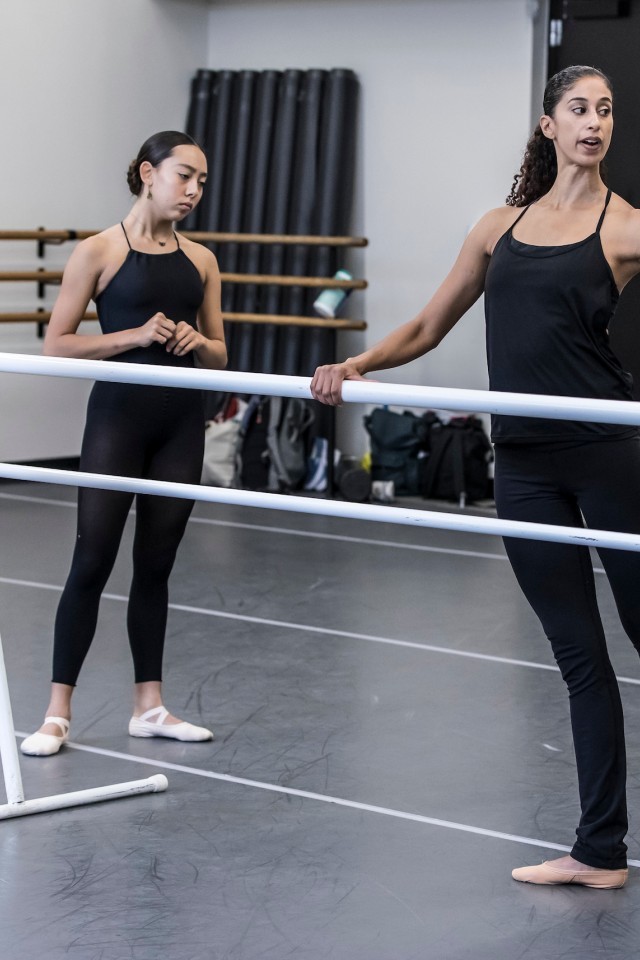 Alicia Graf Mack
Biography
Alicia Graf Mack enjoyed a distinguished career as a leading dancer of Alvin Ailey American Dance Theater. She has also been a principal dancer with Dance Theatre of Harlem and Complexions Contemporary Ballet, and she has danced as a guest performer with Alonzo King LINES Ballet, Beyoncé, John Legend, Andre 3000, and Alicia Keys. Graf Mack graduated magna cum laude with honors in history from Columbia University and holds an MA in nonprofit management from Washington University in St. Louis. In 2007, Smithsonian magazine named her an American Innovator of the Arts and Sciences. She is a recipient of the Columbia University Medal of Excellence, an award given each year to an alumnus who has demonstrated excellence in their field of work. In 2008, she delivered the keynote address to the graduates of Columbia University's School of General Studies. As a dance educator, Graf Mack most recently taught as an adjunct faculty member at the University of Houston and was a visiting assistant professor at Webster University. She is a co-founder of D(n)A Arts Collective, an initiative created to enrich the lives of young dancers through master classes and intensives. She began her inaugural season as director of the Juilliard Dance Division in the fall of 2018.
Portrait photo: Gregory Costanzo
Teaching shot next to portrait: Todd Rosenberg
Other teaching shots: Rachel Papo
1
When did you first dance?
I came out of the womb dancing. I started my first class at two-and-a-half years old. My mother recognized that I was always moving, and when she did her aerobics at home, I would follow along. She thought it was remarkable that I could follow the choreography, and so I was enrolled in dance. I am sure it was a creative movement class, and I think the only stipulation was you had to be out of diapers. I wasn't out of diapers, but they let me in anyway.
2
When did you know that you had to be a dancer? Was there a light bulb moment?
There was never a choice. It always was. I have a video tape of me saying "My name is Alicia, I'm four years old and I want to be a ballerina." As soon as I could say the word, "ballet," I knew I wanted to be a dancer.
3
My greatest influences are _____________.
My parents.
My husband, Kirby Mack. He is the reason for every good thing in my life, including our children.
My sister, Daisha. She is also a performing artist so she GETS me!
Carmen de Lavallade is my idol and my blueprint.
4
A perfect day includes _____________.
Time playing with my children, movement, and good food.
the injustices in the world and what small things I can do to forward social causes.
7
I would like to learn to ____________.
8
If I could switch careers I would be a _____________.
I've tried to live a life outside of dance, and it's never worked.
9
The most expressive part of the body is _________ because _________.
the hands
the way people touch each other and move their hands is very telling about their emotions.
10
One of the jobs/projects I most enjoyed was _____________ because _____________.
I recently taught a dance class for my children's daycare, and I've never taught two-year-olds before, except for my own (we play at home). It was really challenging, but also fulfilling to see the young kids use their imaginations to move to the music.
11
One of my greatest challenges has been _____________.
accepting my own weakness and showcasing my strengths.
12
I am looking forward to ____________.
13
What was it like to learn "Come Sunday" for Fall for Dance, which Geoffrey Holder choreographed for his wife, Carmen de Lavallade, from the icon herself?
I learned the section "He's Got the Whole World in His Hands" (Geoffrey Holder) first, for Carmen when she was being awarded the Kennedy Center Honors in 2017. We had to do everything secretively because we wanted to surprise her. I learned the choreography from a video and I tried my best to coach myself. Later, Damian Woetzel asked me to perform the entire piece at Vail Dance Festival. I learned the dance from a video of Carmen dancing for a TV special. She came in last year to coach me, and the most remarkable aspect of her work was that she coached more as an actor than a dancer.
14
Have you ever had a dance disaster on stage or off? If so, what was it?
Oh my goodness, I've had so many dance disasters! One of the first times I performed Revelations, maybe like the third or fourth time, I still wasn't used to the length of the yellow skirt that we wear at the end in the last section.
We were performing "Rocka My Soul in the Bosom of Abraham" and I went to do to a "stomp,stomp" and stomped my foot inside of my dress on the hem. As everyone was parading downstage towards audience, I continued to step inside of my dress. I fell, and basically tucked and rolled all the way downstage…I kept up with the spacing of the rest of the dancers, and luckily popped back up to continue the choreography. But, that was definitely a devastating moment, especially because it is such an important work and I was very new. Ronni Favors, the rehearsal director at the time, joked with me later, "Well you mastered the modern dance floor roll."
15
Your sister Daisha Graf is a highly regarded commercial dancer, and you worked together to create D(n)A Arts Collective. Do you still have time to work together? Will there be more collaboration?
Unfortunately we've been so busy, we haven't produced any workshops together in the last year, but I am hopeful in the future we will be able to bring back our Made to Move intensive. They were very successful, and we are still in touch with many of the students that participated over the three-year period. We want to keep that support system alive for more students.
16
If you could have told the younger Alicia Graf Mack something to help her out as she was coming up, what would that have been?
I would just say, "You have no idea, what's coming up next. It's going to be good."
17
What does the dance world need right now?
The dance world is hungry for a new generation of dance makers that are excited to raise the bar of technical and physical work. I see it happening at Juilliard.
18
Since becoming Director of Dance at the Juilliard School, I am committed to _____________.
honoring each of my students dreams and helping them achieve what they thought was not possible.
19
It seems that young artists nowadays must have a social media presence. What are your thoughts on dance, dancers, and social media?
Social media can be a powerful tool for young people if used well. I am always reminding students to use their social media platforms as if they are branding their own business. They have to realize it has to be more than a personal page.
20
What is the most important quality for a young artist in the 21st century?
To be curious and steadfast.
Moving People:  Celebrating People Who Power The Dance World!
Do you know of a MOVING PERSON  we should celebrate on The Dance Enthusiast?
Contact us at info@dance-enthusiast.com
Please take a look at our 10th and 11th Year - People Who Power The Dance World — The Dance Enthusiast A to Z
Related Features
More from this Author